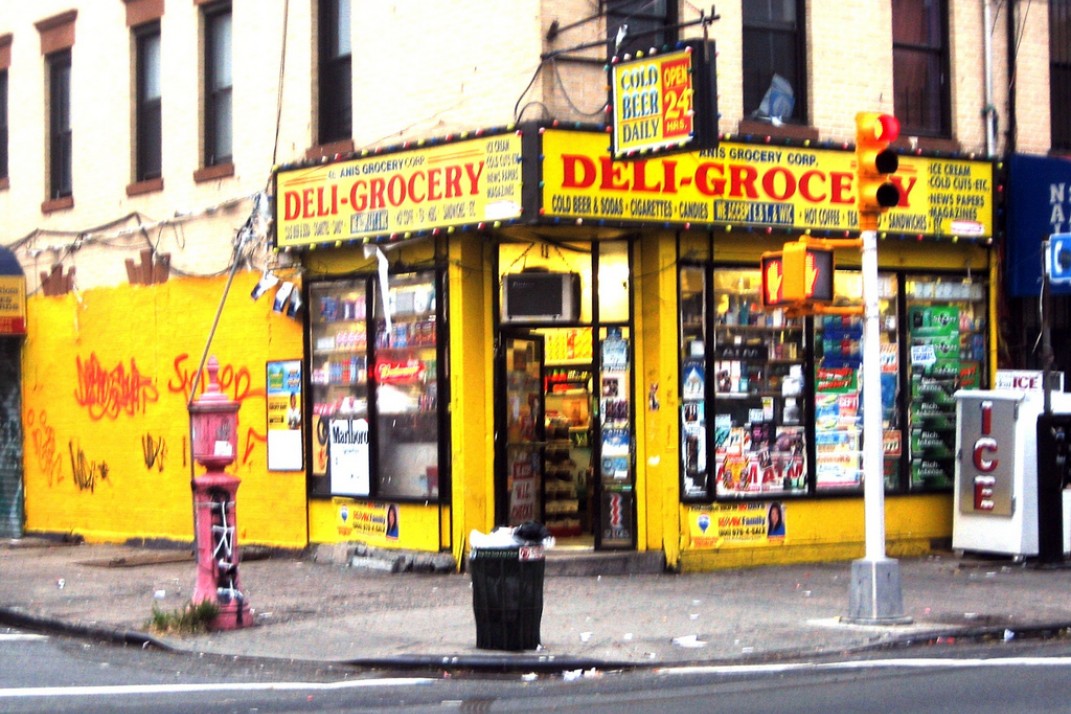 Southwest Tribune Newspaper, Rochester, NY
In her piece, Writer Maya McFadden of New Haven Independent reported the ins-and-outs of a highly effective "corner store sweep" that happened earlier this month, by a crew composed of city government inspectors and top city officials looking to highlight code enforcement.
Other agencies participating in the sweep included the health department, building department, fire department, and police department, and the state departments of labor and revenue services.
The inspectors announced they found many violations at G- mart and other corner stores. In result, the businesses were shut down based on health, labor, and safety violations.
Two weeks prior to the sweep, she describes a scene of a man riddled with bullets, who stumbled into a Fair Haven's G-Mart corner store profusely bleeding, before he collapsed in a pool of blood.
Corner stores throughout the city of Rochester, New York like other urban hubs throughout the country have far too long allowed public-held and private property owners in which corner stores reside continue to harbor illegal activities such as drug dealing which is seemingly coupled with gun violence, where the victims are mostly black and brown youths.
After two Rochester store clerks on Saturday locked a teen customer inside a store at the corner of Central Park and Scio Street and sexually assaulted her, many people in the Rochester community want to know what their leaders in Rochester's City Hall and Albany, New York are going to do that will finally address city residents' concerns surrounding corner stores in their neighborhoods.
Inside the store they also found a loaded stolen gun paired with a drum-style magazine and five pounds of Marijuana.
Drug dealers allegedly working in cahoots with corner store owners have become Rochester's worst-kept secret, while the smell of stale food greets SNAP shoppers at some front doors. It's so bad that, in some neighborhoods, residents avoid the corner stores at all costs.
Ironically, corner stores are deemed as grocery stores but their top sales come from beer, wine and cigarettes.
New Haven issued a stop-work order that closed the business due to labor violations and ​"not properly paying taxes on cigarette sales from selling them in singles; commonly called loosies and violating a breach of sale by going to supercenters (Walmart) and wholesale stores (Costco) to buy a variety of products, which they will eventually sell at their store as an individual product at double or triple the price.
The order also stated that the business was in violation of misrepresenting employees as independent contractors, materially understating or concealing payroll, materially misrepresenting or concealing employees' duties so as to avoid proper classification for calculations, and materially misrepresenting or concealing information pertinent to the computation and application of an experience rating modification factor.
New Haven officials stated, sweeps will continue randomly throughout neighborhoods in the city to address negative activity outside of corner stores and help businesses succeed at addressing health and safety concerns.
The Southwest Tribune Newspaper has taken this issue up with prior city officials telling them that holding corner stores accountable can rapidly bring down the crime rate in the city.
It is sad to see that a young teen girl had to experience such trauma to finally get a conversation started around toxic businesses that have for decades exploited Rochester's black and brown communities.
Throughout the many pages of social media outlets there's a cry for our city and state leaders to just enforce the law!
It's time for our leaders in Rochester City Hall and Albany, NY to step up and begin to finally employ prevention measures and the reformation of city businesses that threaten the safety of residents and the pursuit of prosperity in black and brown communities.