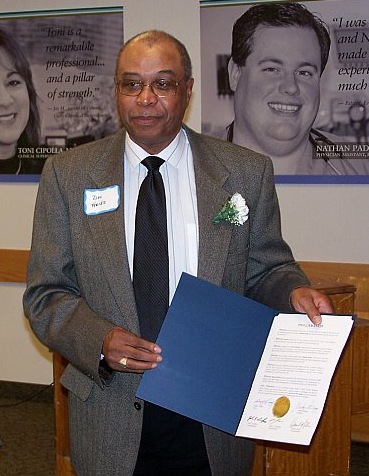 Cover Photo: Don Hanks Receiving 2008 Citizens Award
SOUTHWEST TRIBUNE
Born May 31, 1941 in Baltimore, MD, Southwest Quadrant Street Liaison Don Hanks, unexpectedly died on May 31, 2018.
Don have worked for more than 15 years as a street liaison within the 19th Ward Neighborhood and have received a variety of awards for his service including the '2008 Citizen Award' for his relentless commitment to our neighborhood and its residents.
Don retired from Kodak and like his close friend John Demott, who retired from Xerox, both chose to spend their retirement days performing assistive-like services in our neighborhood.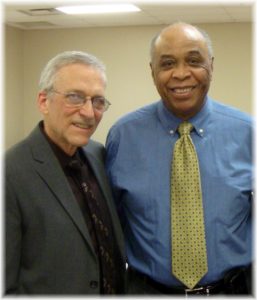 Street Liaisons John Demott and Don Hanks (2018)
Early in his retirement, Don worked as a Pre-K bus driver for the YMCA, as a bartender for Cross Keys Tavern on Thurston Road, before joining Demott as a street liaison for the Southwest Quadrant Sector 4 Community Development Corporation (CDC), where the two worked together side-by-side, 5 days a week, 10 hours a day, for more than 15 years.
"Beside my wife, he's the person I spent the most time with in the last 15 years," Demott said. "Our job brought us together in theory 5 days a week, but in practice sometimes on Saturdays and Sundays, I meet him at diners for a cup of coffee in the morning. We had a lot of fun and as a team, I believe we did a lot for our community; especially our business community."
Demott was introduced to Don by Dana Miller, former manager of Sector 4 CDC and current director of the city's Department of Neighborhood Business and Development.
"When we began working together, we recognized, our skill sets complimented each other," Demott said. "In terms of personality, we weren't the same, but what I couldn't do, he could do and what he couldn't do, I could do."
"I'm an organizer--lots of data, lots of information, lots of research and Don was the people's person," Demott explains. "He could get people to open-up and create relationships. He had a way to flatter people and sometimes they knew he was flattering them, but they took that into account. He could open the hearts of people that way."
An example Demott recalls, when Vietnamese owners of a new nail salon opened their business on Thurston Road. And how cautious the owners were with how they interact with people not of Vietnamese culture.
"Don went in with literature about business grants," Demott points-out. "The owner immediately said, we don't speak English."
He remembers Don pausing to assess the situation, before asking- [Do you guys do pedicures?] The owner said yes. And pointed toward a sign on the wall that showed the service for a pedicure cost $25.00
Don got in the chair, gave the pedicure specialist $25.00
"While performing, the staff spoke flawless English," Demott said. "They were using not able to speak English as an excuse. But, when they realized Don was a customer and friend, they had no trouble speaking English and Don had no trouble telling them about the grants and the support available to them throughout the city," Demott reiterated. "He had a way of making people feel more than at-ease, but also loved and respected. He was the people's person on the team."
Demott saw Don for the last time on Thursday May 31 when they departed after work at 4pm. While sitting at a neighborhood diner the next morning, he got a call at 6 AM notifying him that, Don passed away the same night of the evening they departed.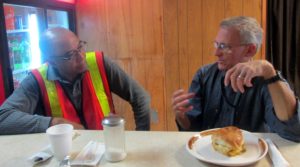 Don & John at former Happy Diner on Thurston
"Despite, I knew what I was being told was true," Demott said. "I kept saying in my mind it can't be true, because when we parted hours before that evening, he was moving around like he was the energizer bunny."
"I thanked Dana Miller for bringing us together," Demott continues. "And like I told Dana, I'm lost without Don and if there's anything I wish I had said before he unexpectedly passed away, it would be that: The last 15 years has been the most enjoyable days of my life, thanks to him."
Don is survived by his loving wife, Gwendolyn; children, Monica (Barry), Roslyn (Darrel), Michael and Tonya (Kenneth); stepsons, Charles III (Avidon) and William; sister, Danita (Howard); grandchildren, Kiona, Darrell II, Moiet, Kenton, Charles IV, Carter, Ross-Perry, Jada, Harper, Charlotte; great-grandson, Masion; sister-in-law, Brenda; nieces and nephews.
Funeral services will be held on Wednesday, June 6th, at 11AM at Baber African Methodist Episcopal Church, 550 Meigs St. Rochester, NY 14607.
In lieu of flowers friends may honor Don's memory with a donation to the Southwest Family YMCA , 597 Thurston Rd., Rochester, NY 14619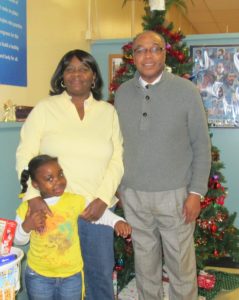 Don at Thurston YMCA Pre-K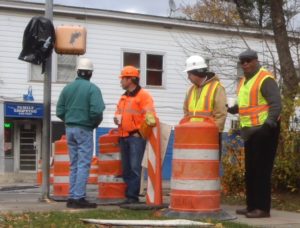 Don with Thurston Village Contractors (2014)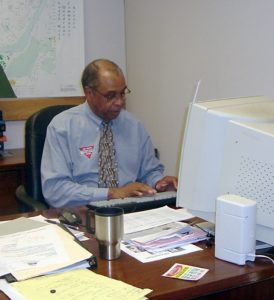 Don Sector CDC Street Liaison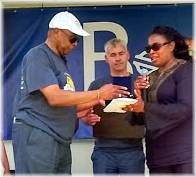 Don receiving award from Mayor Warren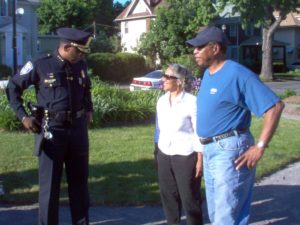 Thurston Road Don and wife GP walk with then RPD Chief Cedric Alexander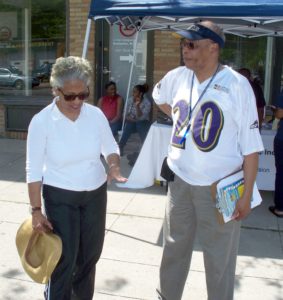 Don and wife GP at Ease on Down 2016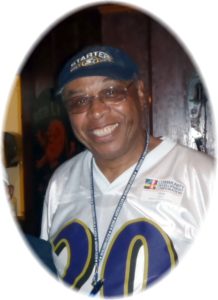 Don remembered (May 31, 1941- May 31, 2018)