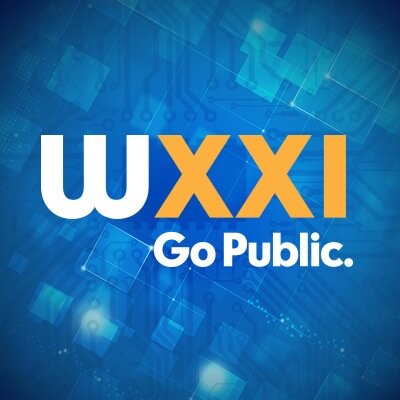 Go Public. Gone Private
Rochester's media outlets and taxpayers were blind-sided with the news that its local non-profit branch of WXXI, have signed a letter of intent to buy City Newspaper, a for-profit business.
It's not only unethical, but also in violation of WXXI's 501 © non-profit status. By law, when 'private' businesses fail, the monies collected from taxpayers should not be used to shore them-up.
WXXI's explanation saying, the for-profit division of WXXI is securing the purchase of City Newspaper, so it does not violate their 501© status.
I never seen a loop-hole that big!
How can a non-profit at their convenience, act as a for-profit and still call itself a non-profit?
Like my southern grandma used to say, "I wasn't born last night."
The question now remains, why should taxpayer's money be used to bail-out a failing business?
Why taxpayers weren't aware of this transaction, before a letter of intent was signed?
Why taxpayers weren't asked beforehand, if they agree with the acquisition?
Is WXXI committed to making 'public' all the details regarding financial indications including the destination of salaries, and transactions tied to the purchase of City Newspaper of any kind?
As a taxpayer supported company (WXXI), the public should not have to request these documents.
Secondly, the question is how will this affect other local media outlets?
We know, the partnership will strain local grassroots media outlets by limiting their voice.
The partnership will also 'underserve' the Rochester community, who depends and benefit from having various smaller media outlets. And, the partnership will 'monopolize' financial resources that provides various publications with the means to report news and stories, the City Newspaper and WXXI neglects to do.
And the oxymoron to this is, local media outlets like Southwest Tribune is financing their own 'death' by paying taxes to a non-profit such as the local WXXI, whose latest move indicates it wants to corner the media (monopoly), stifle distinctive voices and call it a day. All thanks to taxpayers and apparently, now their competitors.
When former broadcaster and media watchdog Rachel Barnhart posted yesterday the news of the partnership on her Facebook page, immediate concerns came pouring in from the community.
Some comments:
Brandon King: Is this an example of non-profit news? It will be owned by a profit subsidiary of WXXI. Where does the profit go? WXXI?
Peter Joseph: A non-profit can own a for profit company? Will donor money be going to shore-up the operation? Will the Towlers (Owners of City Newspaper) get an annual payment? Will City still be left-leaning? I would like to know why it is structured this way.
Michael: What happens then if Spectrum or their ilk buys WXXI in a few years? Better to keep media independent than conglomerated. Harder to break it up later as it becomes more unwieldy or too much of an octopus.
Yvette Marie: Great even less diversity in media and news…woohoo….not
Even Barnhart had to chime in with her concerns replying, "I still would like to know more about why this arrangement was chosen."
We would like to know too, Ms. Barnhart.
Is it because the City Newspaper owners are members of the local WXXI family?
So, how can other members and taxpayers with failing businesses get a loan from WXXI's for-profit division, to shore them up and still obtain a hefty weekly check garnered by taxpayer's money?
Why not help us out over here at Southwest Tribune, Minority Reporter, The Challenger, or Our Voice Magazine? I think we all could use a return on our tax dollars.
The challenge stands for our local WXXI to make all records public regarding the acquisition of City Newspaper and come forward to answer lingering questions concerning the spending of taxpayer's dollars and how it will affect other media outlets and the Rochester community.