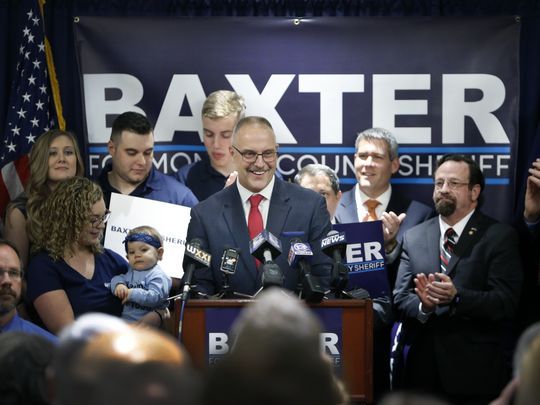 Monroe County Clerk Adam Bello and Monroe County Sheriff Todd Baxter announced that they will be hosting three informational sessions to answer any questions residents have regarding the New York State Safe Act's re certification requirements.
Anyone with a pistol permit issued before January 15, 2013 is required to re certify their permit with the New York State Police by January 31, 2018.
For anyone with a permit issued after January 15, 2013, the deadline to re certify is 5 years after the date of issuance.
"With the first deadline for re-certification fast approaching, I am looking for every opportunity to help get the word out about New York State's new requirement. I am pleased to work with Sheriff Baxter to provide opportunities for residents to have their questions answered and provide them with assistance in meeting the new requirements," said County Clerk Bello.
Sheriff Baxter added, "We look forward to partnering with the Monroe County Clerk's Office to ensure that every gun owner understands the new requirements.The legislation that has led to the re-certification requirement has left many unanswered questions for law-abiding gun owners. We look forward to meeting with you and answering any questions or concerns that you may have as it pertains to these new requirements."
The meetings are: Thursday, January 18, 2018, 6 p.m. Ogden Town Hall 269 Ogden Center Road Spencerport, NY 14559
Saturday, January 20, 2018, 10 a.m. Rochester City Council Chambers 30 Church Street Rochester, NY 14614
Thursday, January 25, 2018 6 p.m. East Rochester Village/Town Hall 317 Main Street East Rochester, NY 14445 Anyone with questions or seeking further information is encouraged to call the County Clerk's office at 753-1645.