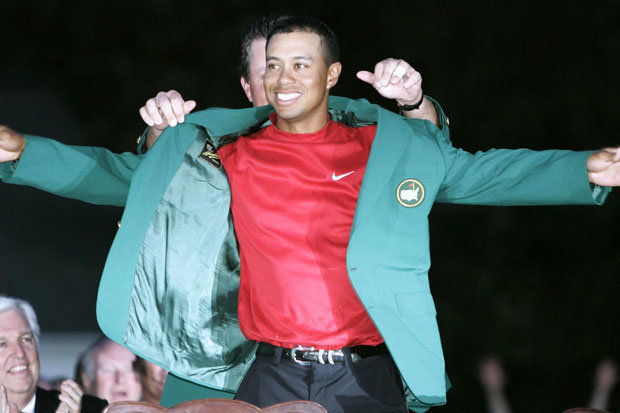 SOUTHWEST TRIBUNE
Media hubs of all genres has been buzzing with the exciting news that Tiger Woods, the once phenomenal professional golfer, has finally gotten his Mojo back
This is Tiger's 3rd comeback attempt in a short span, but this time his level of play is at a point, where many are predicting his first win in over a decade is waiting in the wings. And that nearby win could be Sunday at the 82nd 2018 Masters Tournament.
Tiger at 20 years old turned pro in 1996, with a dominant approach to the game. In less than a year, he racked up 3-PGA Tour wins in 1997 and his first major, the 1997 Masters, running away from the field with a 12-stroke lead, a tournament record.
Tiger's dominance continued on a 13-years tear through golf's record books becoming a 4-time Masters Champion, 3-times U.S. Open wins champion, 3-times Open Championships wins, and 4-times PGA Champion wins.
Woods is second to only the Golden Bear Jack Nicklaus 18 wins to his 14, in major tournaments. And second in PGA wins with 79 to Sam Sneads 82 wins.
Tiger is close to eclipsing the two greatest golfers to play the game and become the undisputed G.O.A.T. (greatest of all-times) of golf. And fortunately, this opportunity wasn't lost in 2009 to martial dissonance. And a combination of serious back surgeries that prevented several comebacks.
It has been 13 years since we've seen glimpses of his unique approach and dominance of the game. It will set all media hubs on fire if he can cap off his comeback with a win at the 2018 Masters. And, if anyone can pull the big one off under the blaring lights, it's Tiger Woods.
But, Tiger better hurry-up and get every win he can accumulate and break Nicklaus's record and set his own, because the Golden Bear has a 15-years old grandson that was showing off yesterday on National TV, making a hole-in-one shot with no sweat.
He pulled a rabbit out the hat, just like Tiger used to do!