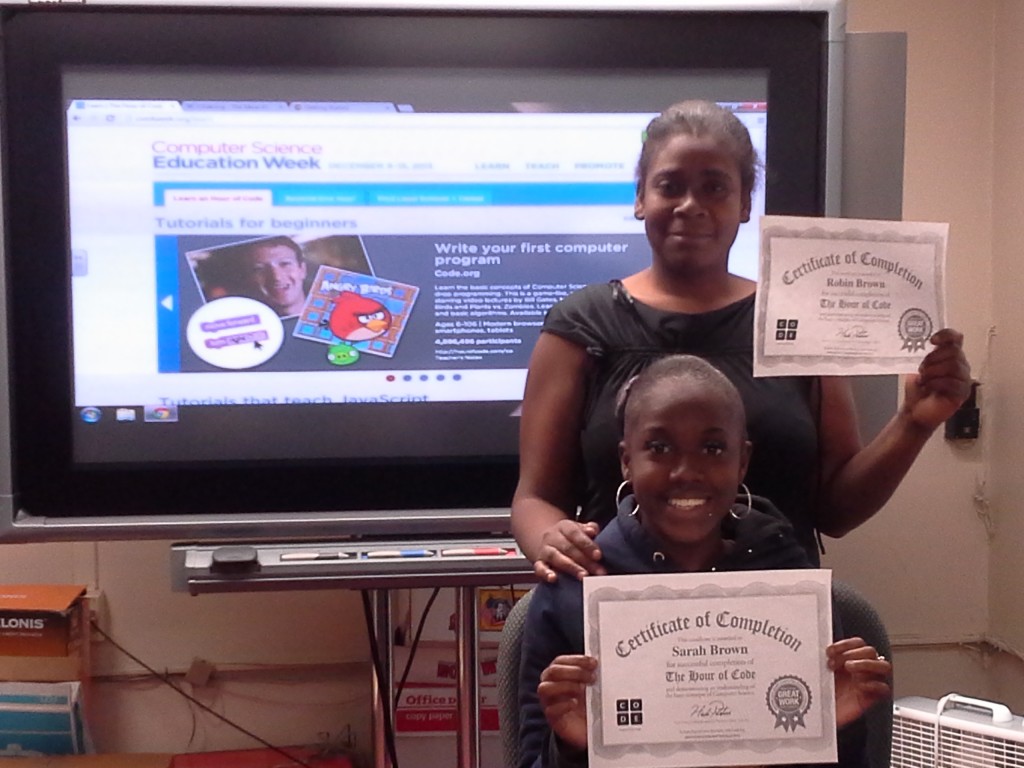 Baden Street's ATTAIN laboratory (Advanced Technology Training and Information Networking) have helped those living in Rochester's most economic challenged urban and rural communities pursue their dreams.
The community-based organization is the first of its kind in Western New York to open a lab with state-of-the-art technology, offering over 32 occupational, academic and self-development courses.
Lab Program Manager Alicia Ward says, the advanced technology lab brings computer technology directly into the community to individuals, who would not otherwise have access to high quality computers and software.
"Our target populations are individuals, who receive social services assistance or government assistance or TANF (Temporary Assistance for Needy Families) and those at 200% of poverty," Ward adds. "However, all are welcome that are 17 and up. We encourage our participants to not come alone but also bring along other family members and associates. Once a person in the household can acquire a skill and others follow, they will have more opportunities to lift themselves out of poverty."
The labs provide individuals to:
• Receive personalized pre-employment and job readiness training;
• Increase employment opportunities and wages, by using high quality vocational, customer service and life management software;
• Supplement work experience by enrolling in basic skills, ESL, high school equivalency, and computer literacy sessions;
• Initiate online job searches and prepare and submit resumes to potential employers electronically.
"It's better than going to your neighborhood library," Ward explains. "We have a more intimate setting. We present the opportunity for individuals to engage with each other. In the library, they tend to be silos. Also, the library allows a designated amount of time, where at the lab, you're able to take as much time as you need. We have twenty-four-hour stations divided between two sides. So, if training is being presented on one side of the lab, on the other side there's independent study," she points out. "There's one-on-one assistance with job searching. We have people to teach you, instruct you, and support you. We have individuals, who are here to do just that."
During the late 1970s', Former New York State Assembly member Arthur O. Eve played a key role in establishing, the statewide Educational Opportunity Centers (EOC).
In 2001, State University of New York University Center for Academic and Workforce Development (UCAWD) and through funding support from New York's State Legislature created the ATTAIN project to promote digital parity in New York's economically challenged communities.
Assembly member Eve and Assembly member David Gantt of New York's 137th Assembly District, also played a pivotal role in ensuring ATTAIN labs will be added, at EOC Centers, community-based organizations, public housing complexes, and other respected institutions and organizations, within selected communities.
Ward says, Baden Street's ATTAIN lab has estimated more than 3,000 people have been trained and obtained various certifications at their location. "The important functions of Baden Street's technology labs to our neighborhoods can be easily summarized, as vital tools in assisting our community of learners to become self-sufficient and gain economic independence," says Ward.
The Baden Street ATTAIN laboratory is located, at 13 Vienna Street, Rochester, NY 14605.
Phone: 585-325-4910 EXT 127
Email:
[email protected]
Hours of Operation: Monday (10:00am-8:00pm), Tuesday-Thursday (10:00am-6:00pm)