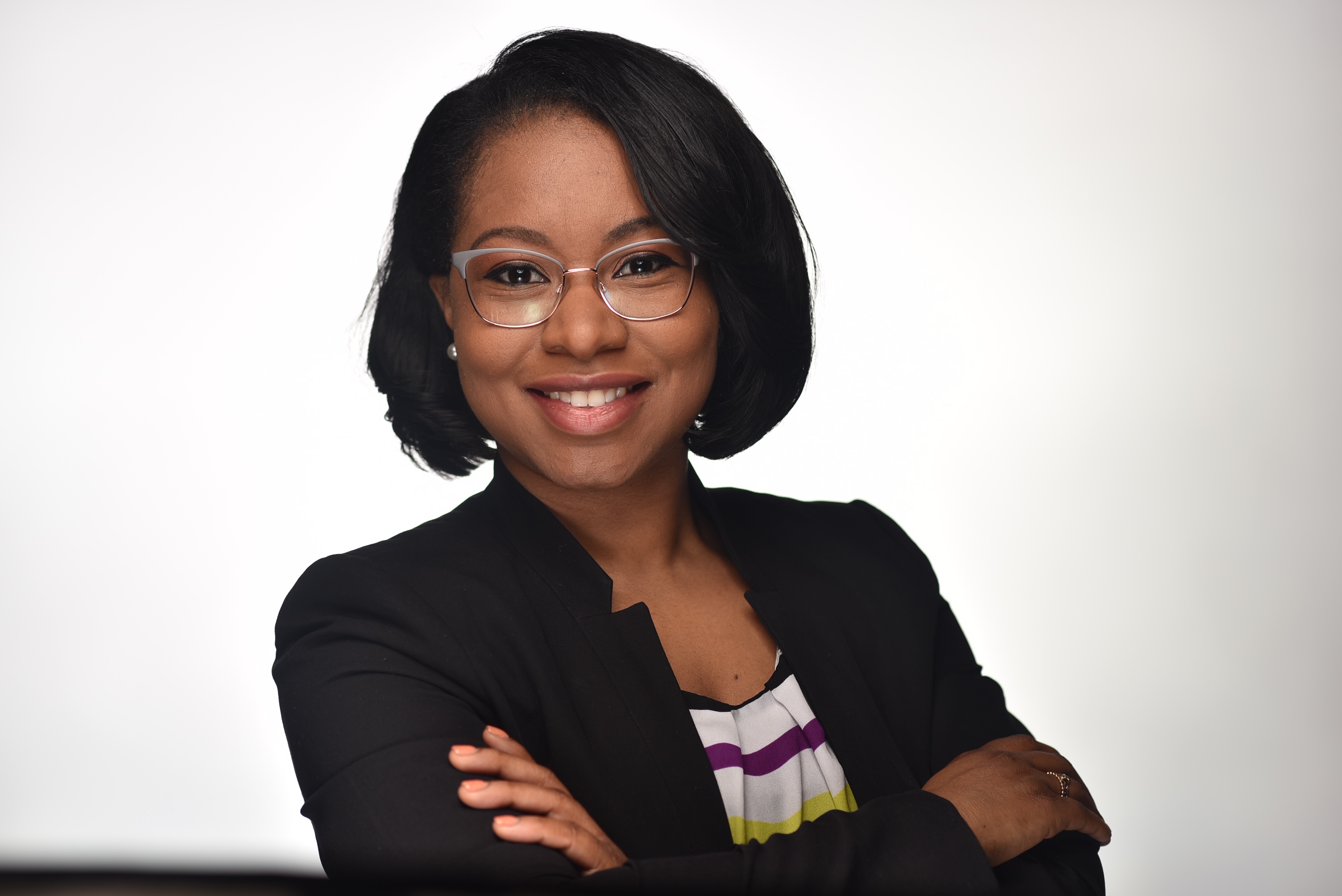 Former Founding Teacher of Rochester Prep Elementary School, Brittany Rumph is well on her way to becoming the first native of Rochester that has founded, designed and led a local charter school.
Brittany has taught at several local educational hubs including St. Joseph Villa, Hillside's Crestwood Elementary and ABC's Head Start on Clifford Avenue, before becoming a founding teacher at Rochester Prep.
At Rochester Prep, she was not only a teacher, but also an instructional coach, whose job was to train teachers.
"We need to support the growth of our students, she pointed out. "But if our teachers are not growing, they can't help students progress. I coach teachers in the moment and through observation and feedback. I would observe them once a week and then have a meeting, where we would practice on part of their lesson or practice sharpening a skill commonly used in the classroom. My style of coaching relationships with a teacher is similar to sport coaching."
"I believe the education system evolves through time," she continued. "If we are educating students like we were educated, then we are not preparing them for the future because it is forever changing, so I wanted to be a part of an institution with a team that's increasing demands on students and it wasn't something that was established and set in its ways, so I could work within a frame work, where I could be bold, relentless and be able to innovate to meet the demands of students."
Currently, Brittany is in the first year of a four-years fellowship with BES.
BES, a national nonprofit organization identifies and prepares leaders to transform education in their communities. The Fellowship has prepared teachers to found more than 175 schools in 45 cities across 21 states and Washington, D.C.
"The interview was strenuous," Brittany recalled. "I had four interviews including the last one, where I was flown out to BES Fellowship's home in Boston, Massachusetts."
The first year of the BES Fellowship requires Brittany to travel and study the daily systematic functions of forty different schools throughout the country. So far, she has visited Massachusetts, Nashville, Memphis, Boston, Springfield and Newark, NJ.
After visiting the designated schools, Brittany will complete a five-hundred page charter application based on what her school will look like, before it goes to the board.
After Brittany's authorization, next year, she will be in the planning year that includes finding facilities, before the board and Brittany can begin recruiting for teachers and students.
The name of the school: Rochester Excellence Academy, a proposed K-4 public charter school for the students of Rochester.
Its mission: Through rigor, structure, and joy, Rochester Excellence Academy equips all kindergarten through fourth grade scholars with the skills and mindsets necessary for success in middle school, high school, college, career, and life.
"Some of the things I will focus on beyond the standard curriculum is the arts and developing the resourcefulness of being a community school, she strongly implied. "Because there are so many organizations and people working hard to improve the lives of our students. I can imagine the strength of our impact if we are working together, so I'll be looking for community partnerships."
"But also," she pointed out. "What needs to happen for our students to have a bright future to lead lives of opportunity and choice, it's necessary to have a strong foundation in reading and math and there's no question about that! You have to read, write and be able to do math upon entering the third grade. The reason why?" she noted. "From Pre-K to third grade, you are learning to read, but at fourth grade there's an important switch, because now you are reading to learn. Most of your information is obtained by reading it yourself. So, if you enter into the fourth grade reading below grade level, forty percent of the curriculum across all areas is now inaccessible to you. And, they may not be the staffing or time or a model or intervention specialist in your building to then pull you to teach you how to read. So, what's happening? You're just getting pushed along. The heart and core of my school, Rochester Excellence Academy is to build a strong literacy and math foundation for students."
She was asked, would there be a cultural component within Rochester Excellence Academy's curriculum, she quickly responded, not just in the curriculum, but in staffing and leadership.
"It's hard to tell students, you can be this and you can be that, but when they look around, they don't see doctors, lawyers or teachers that look like them and in most cases, the leaders of the schools don't look like the students," Brittany strongly implied. "If you can't see it, sometimes it's hard to believe it. I don't see a doctor in my family or in my neighborhood. My teacher doesn't leave school and I happen to see them at the recreational center or at church."
"We're not buying a packaged old school curriculum," she continued. "What we will do instead is find out what works. What's working at other schools. We are going to teach the truth about everything. We're not going to sugarcoat it, starting at kindergarten. Everything to me needs to be modified. It's hard for a student to read, if they have no background knowledge about the subject. The curriculum has to be culturally relevant to the demographics of the classroom. Cultural relevance is important because the students need to see themselves within their curriculum. And knowledge is very important, so we're not going to stay away from that either."
The school's projected opening date is in August 2021.
In regard to the strain relationship between public schools and charter schools Brittany stated, there's an unnecessary divide between charters and traditional public schools and her school will not be an isolated school on the hill.
"It will be an opened door," she accentuated. "I will collaborate with any and everybody who is willing to, let's learn from each other. My students are going to be cousins and sisters and brothers of your students. If we keep working isolated our impact over the entire community will be weakened," she insisted. "And I want to debunk the myth that charters don't accept students with special needs. It's not true! Like public schools, our lottery is run by an external consultant. So, if anyone applies and you make it through the lottery, you're in. At Rochester Prep, I was a teacher in the inclusive group. So, like public schools, we cannot turn anyone down."
Brittany is eager to connect with community leaders to help create a school that defines excellence.
You can contact her at
[email protected]
If you would like to learn more about BES, please visit the website, and check out this link to their most recent Annual Report.
https://bes.org/
https://bes.org/annual-report/