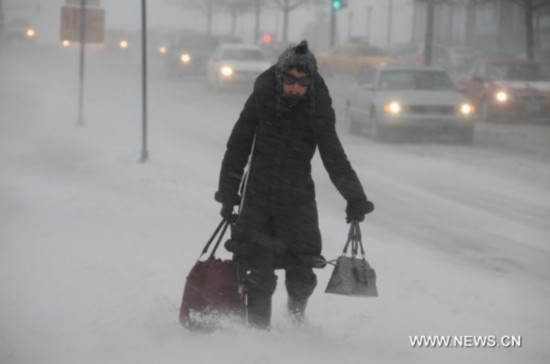 With temperatures forecasted in the single digits and schools closed tomorrow, six City of Rochester R-Centers will open for extended hours on Friday as warming centers and provide breakfast and lunch. Additionally, one R- Center, the Gantt R-Center, will have extended hours on Saturday.
The following R-Centers will open on Friday, Jan. 5 from 9 a.m. to 9 p.m.: · Adams Street R-Center, 85 Adams St. · Frederick Douglass R-Center, 999 South Ave. · Flint R-Center, 271 Flint St. · Thomas P. Ryan R-Center, 530 Webster Ave. · #17 School R-Center, 158 Orchard St. · Gantt R-Center, 700 North St.
All other R-Centers will be open normal hours of operation 2:30 to 9 p.m., Friday and 10 a.m. to 5 p.m. on Saturday, Jan. 6.
The Gantt R-Center will be open 10 a.m. to 7:30 p.m. as a warming station on Saturday.
Citizens are advised to exercise caution and monitor the news for weather updates, cancellations and closures. The City is also reminding residents to limit the amount of time spent outdoors and cover any exposed skin, check on the safety of elderly family and neighbors, not to leave pets outside and never use stoves or other cooking appliances to heat your home.
City residents are asked to call 311 if they lose heat or would like to summon help for a neighbor or family member who needs assistance during this time
For more information, visit www.cityofrochester.gov/rocsnow.