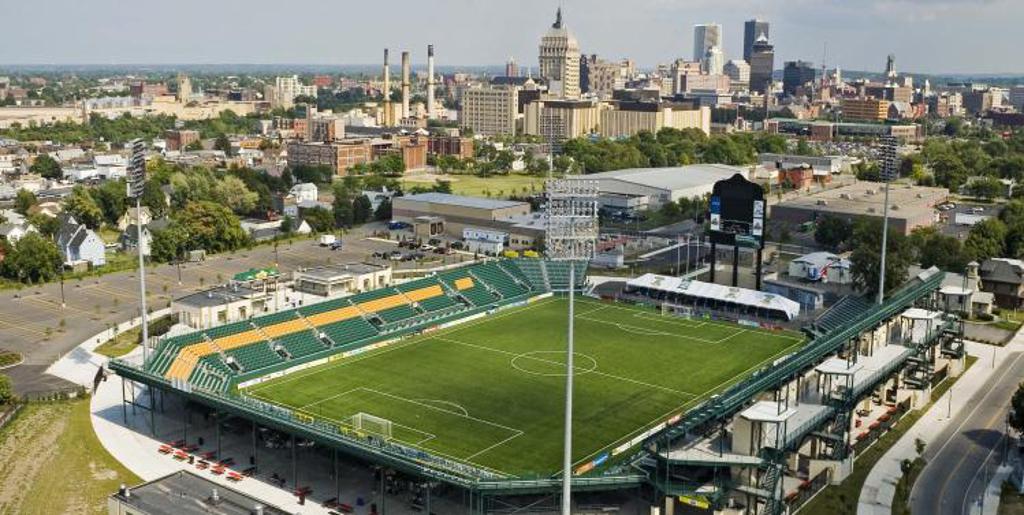 The City of Rochester has reached an agreement to allow the Rochester Rhinos to continue to operate Capelli Sport Stadium until Sept. 1. If at that point they have not agreed in writing to field a team for the 2019 season, they will vacate the stadium. The lease addendum also includes a number of concessions to reimburse taxpayers.
"Our primary goal has been and continues to be to protect the taxpayers and their $600,000 investment in the stadium," Mayor Warren said. "The Dworkins will pay their full rent, and also pay the City an additional $40,000 along with a surcharge on adult beverage sales to ease the burden on taxpayers, and a portion of the proceeds if they decide to sell the team."
In order to continue operations past September 1, the Rhinos must have confirmation in writing that they will participate in the United Soccer League in 2019
The 2018 soccer season will be the only suspended play year allowed and the lease addendum will allow all previously scheduled events at the stadium to move forward.