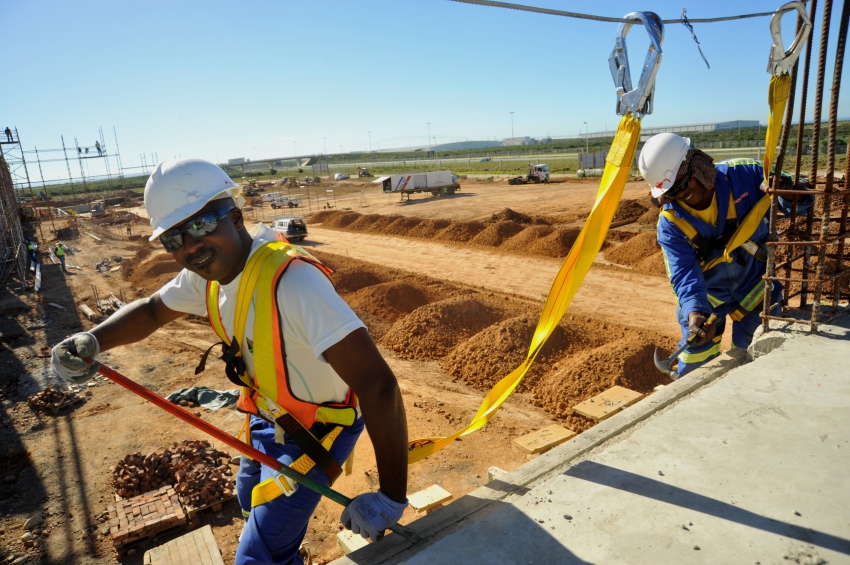 Mayor Lovely A. Warren and City Council President Loretta C. Scott hosted a graduation ceremony today for the second class of the City's Rochester Environmental Job (REJob) Training Program, which provided 25 unemployed and underemployed city residents with the training to find work in the environmental construction industry.
All 25 of the program participants now have jobs waiting for them in the environmental construction industry.
"I want to congratulate and thank the program participants who stuck with this program and completed this intensive training," Mayor Warren said. "Their hard work and determination has earned them and their families a new lease on life – a second chance. Giving our citizens the skills they need to earn a living in a growing industry while also preparing contaminated properties in our neighborhoods for future investment will greatly enhance our efforts to create more jobs, safer more vibrant neighborhoods and better educational opportunities in our schools."
"I want to personally congratulate all of the members who are graduating from the REJob Training Program, each of them has committed a tremendous amount of time to going through this rigorous and incredibly effective program," said City Council President Scott. "For me, it's about jobs. We need to link Rochester residents with good jobs that pay a living wage and the REJob program is exactly the type of initiative that we need."
U.S. Senator Charles Schumer said, "Congratulations to all of the REJob graduates. This productive program endows local residents with the skills to fill jobs that protect our region from environmental hazards, while also spurring growth by cultivating sites for new development. I commend you for all for your hard work in earning this certification, and look forward to all of the great things you will do to protect and foster growth in the region."
"I offer my heartfelt congratulations to the Rochester Environmental Job Training program class of 2018," said Senator Kirsten Gillibrand, who wrote a letter of support in 2016 that was instrumental in helping the City secure federal funding for the REJob Training Program. "This job training program helped put 25 students on the path to good-paying jobs in a growing industry. The skills these men and women have acquired will help revitalize our community to make the city of Rochester a more beautiful place to live."
The REJob Program provides program participants with training to earn certification to work in the in-demand fields of hazardous waste remediation and environmental cleanup. The first class of 29 participants graduated in May of 2017.
REJob training was designed based on input from local environmental employers, the City's Environmental Workforce Advisory Council and other communities that have successful environmental job training programs. The eight-week training program is available to dislocated workers, severely underemployed individuals and unemployed individuals including low-income and minority residents, veterans and those with little or no advanced education.
The program was administered by the City Department of Environmental Services Division of Environmental Quality with support from the Department of Recreation and Youth Services.
The program's partners and employers are: The U.S. Environmental Protection Agency; Monroe #1 BOCES; Cornerstone Training; Riverfront Medical Solutions; LU Engineers; AAC Contracting Inc.; AEG Environmental Group; Envoy Environmental Inc.; Ravi Engineers; ARAMSCO Inc.; American Red Cross; Foodlink Inc; LaBella Associates D.P.C.; Envoy Environmental Inc.; Paradigm Environmental Sampling; TREC Environmental; and East Coast Resources.