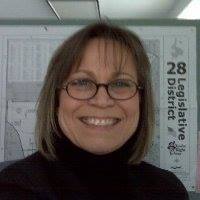 County Budget Passes
Democratic Minority Leader Cindy Kaleh (D – Rochester) released the following statement regarding the vote on the Monroe County Budget for 2018:
"This budget perpetuates the illusion that taxes are flat despite what residents see with their own eyes. The truth is that county taxpayers continue to see their tax bills creep higher as the County collects more revenue and fees while continuing to itemize services 'below the line.' That is not to say there aren't things to like in it. In fact, the embracing of Democratic ideas has led to savings from the dissolution of the LDCs and adding more resources to our historically overworked and underfunded Human Services Department will have a positive impact on the lives of our children and families."
The 2018 spending plan shows local spending growing at nearly twice the rate of 'mandated' spending, which includes grant money received by other governments to fund specific programs and departments. Two amendments were offered by Democratic legislators: one to offset a drop of salaries in the Probation Department and one to add additional resources to child care services. Both were defeated along party line votes.