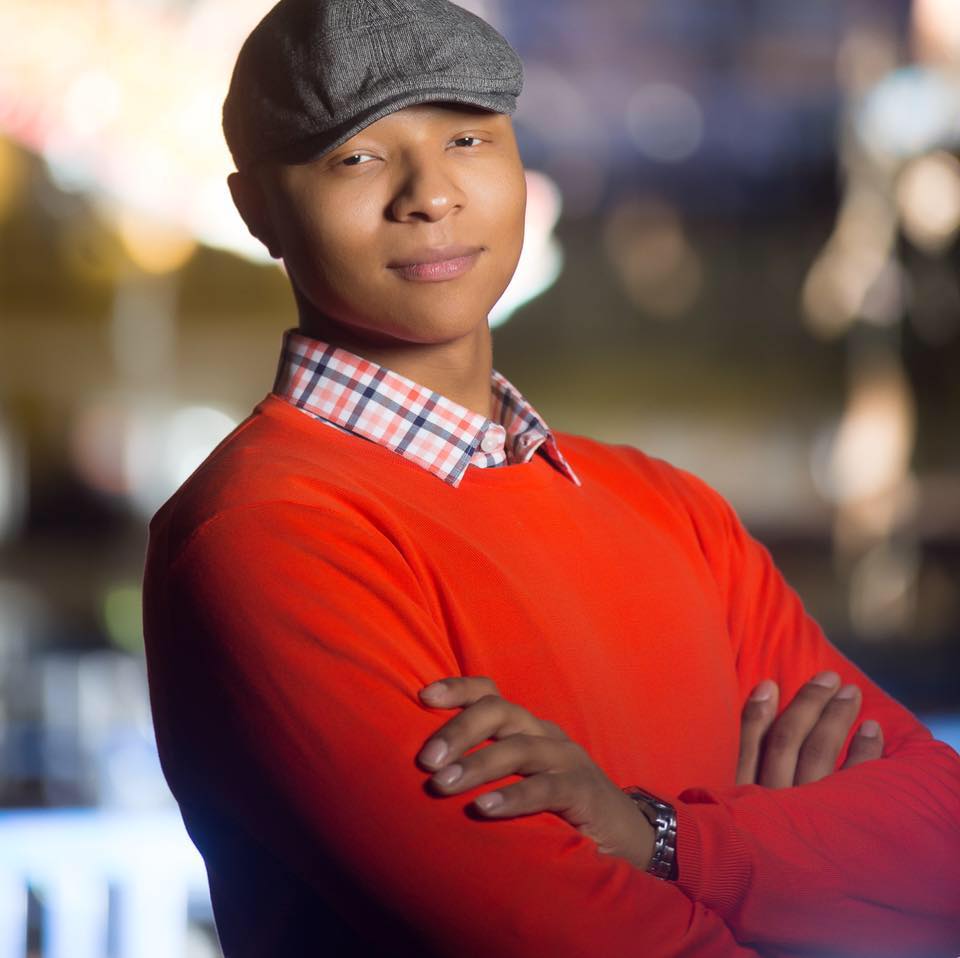 Good things are continuing to happen within Southwest Tribune, as we transition into our second year. We're committed to developing an editorial platform beyond reporters that includes local professionals, and community advocates with a passion to inform our city and communities with resourceful news.
As our recent announcement, bringing aboard RCSD Commissioner Natalie Sheppard (please visit): https://southwesttribune.com/news/new-things-happening-around-southwest-tribune-rap-nat/
Rochester Educational Opportunity Center (REOC) Director of Academic Affairs Dr. Gloria Morgan, will also produce an editorial column on Parenting, where she will explore the subject from various important angles.
As will, Audacious Believer and Success Mentor Dante J. Worth, seek to inspire, motivate, empower and help others build their platform to success in a bi-weekly column.
-Let's meet Worth through an interview, when we recently sat down to chat-
Southwest Tribune: Twenty-six years-old seems a bit young to be a Success Mentor. However, experiences behooves wisdom. And as I understand, early experiences in your life are responsible for your precocious insight that's discussed in your first book- Free to Be Me: I Am Not My Issues. Am I correct?
Worth: Yes, it started once published in 2014. I had no intentions in writing a book. It was more of a liberating way of sharing my story, before letting a professor read it, who convinced me that others needed to read it, also. And once published, a demand erupted from a considerable number of readers saying, we want more.
It resonated with people. Among many other experiences, there's a Me-too experience with my story. And folks who read it didn't feel alone in their own experiences. So, I started getting some training to learn how to turn my passion of helping other people into an entity. Therefore, Success Mentor is a fancy way of saying, Consultant.
Southwest Tribune: In the book you speak about your experiences under the umbrella of religion, validation, abuse and more. Please elaborate?
Worth: A lot of people feel alone in the world. And at those times, people feel like they can't relate to anyone. In my book, I take people on a journey through different experiences. I'm dealing with issues growing-up under despise of my father, the discriminatory tentacles of the church, and all that follows.
The book definitively covers things people can relate to, that are issues we know about, which are often swept under the rug. A lot of times in our community we don't address mental health, and family issues. I strives in this book to convey lifting the curtain and saying look at me, I'm not perfect. And, you don't have to be perfect, either. You can still have a good ending to your story, despite a few bad chapters.
Southwest Tribune: Was sexuality at the heel of your experiences?
Worth: Yes. It was so crazy when I wrote the book, Free to Be Me: I Am Not My Issues. If you read the title, the first thought is, the entire book would be about sexuality. It was a point in my life, I did struggle with sexuality. And coming to terms of who I was, who I wanted to be, and who I wasn't going to be any more. I was shaped by life experiences I endured with my dad, with religion, and with bullying. They all kind-of entwined together, molding me into the person I am today.
Southwest Tribune: How was your experiences in church?
Worth: I grew-up in the Black church. But almost any church and religions frowns upon homosexuality. So it was a fear connected to being myself, because I have--an unconditional love for God. And a passion for helping people. But I also have what was seen as an issue of being myself. And I was afraid of being caught being myself. There's a silent frustration inside of wanting to be yourself. And at the same time being told, be yourself, but not like that.
Southwest Tribune: Validation?
Worth: We all need validation from our parents or our guardians. Mothers are innately nurturers. But, it's something about a father who've been given this innumerable power to validate their children. When a father's presence is there physically, if there's a lack of spiritual and emotional support, it can impact their mental health including self-perception. So, I discuss validation in a way, if you don't receive validation from your friends or a stranger, you may feel hurtful for a little while. But when it's a family member, a guardian, or someone you're connected too, and they're not validating you, it could be traumatic.
Southwest Tribune: So your message of validation is unconditional and not only circumferences sexuality?
Worth: I never wanted to be the other, as far as being that speaker or success mentor who's Gay, or that Gay preacher. Subjecting a person as the 'other' commonly happens when individual's speaks about sexuality. My fear was I didn't want my gift, talents, or skill sets to be classified as the other, because of who I am. When it comes to validation, I wanted to ensure, I could show people, just because you've issues, you don't have to become your issues. And not to let your issues, be that box that other people try to put you into.
Southwest Tribune: The target audience you've chosen to assist is mostly women.
Worth: I help women share their stories, build their platforms and create a life they love, as a Success Mentor.
Southwest Tribune: Could you elaborate?
Worth: Most women I assist are those with a story they want to tell, whether it's a story in business or a story about their life regarding an issue they've overcome, or struggling to overcome, or someone who've worked in a career for 25-years, and looking for something new. So, we sit down, engage in strategic thinking, and come-up with a plan to get them where they want to be.
Southwest Tribune: Do you believe your path in life have been divinely influenced?
Worth: A favorite quote is by local author Tokeya C. Graham stating: [I'm not a human-being, but I am a human becoming.]
I believe everything we've been through is preparing us for our moment to come. Every experience good or bad have shaped me into the person I am, and the person I'm still becoming. I haven't arrived anywhere. I'm still 'becoming' every single day. You don't get to the finish-line, just to check-points.
You can purchase Free to Be Me: I Am Not My Issues at www.danteworth.com, Amazon, and Barnes and Nobles Bookstores. Worth's self-published follow-up book, 'Turning Your Wounds into Wisdom' is due out during this-year's winter.
And don't forget to visit and check-out his inspiring sessions with some of Rochester's most prominent at: bit.ly/AudaciousBelieverTV to be enabled, empowered, and encouraged.