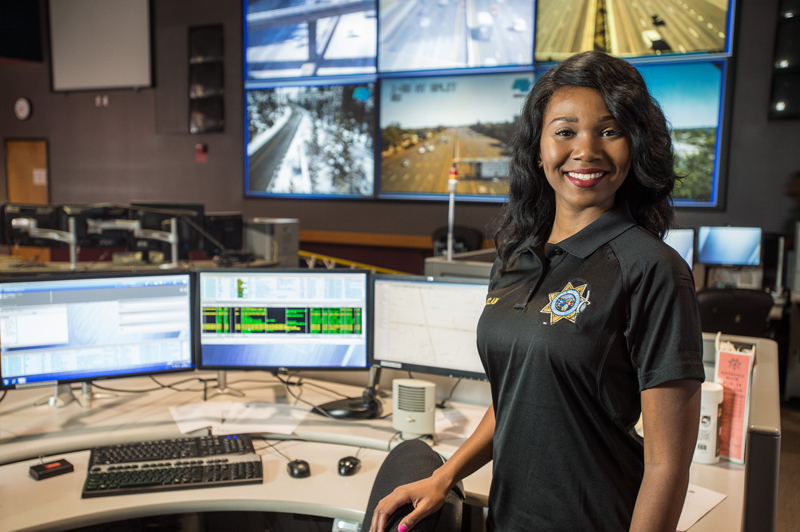 The City of Rochester is seeking interested candidates to apply for jobs at the Emergency Communications Department (ECD) and has scheduled two informational open houses at 321 W. Main St. from 11 a.m. to 2 p.m. on Saturday, June 8, and 5:30 to 8 p.m. on Thursday, June 13.
"Working for the City is an honorable way to serve others," Mayor Lovely A. Warren said. "It is one of the most direct ways to engage in public service while giving back to one's community. I thank our City employees for their dedication to public service, and I am thrilled to offer these jobs in vital positions to help keep our neighborhoods safe and vibrant. These informational open houses are a great way to learn more about career opportunities in the Emergency Communications Department."
During the open houses, those interested in a career at 911 can tour the facility and talk with staff to learn what it is like to work in emergency communications. Interested candidates can gather additional information on the application and hiring process.
Open positions include 911 dispatcher (salary varies from $35,020 to $54,455 annually). Recruiting is ongoing for the following positions firefighter (salary varies from $44,287 to $77,337 annually), and police officer (salary varies from $47,537 to $83,010 annually). For more information on those positions, visit www.cityofrochester.gov/FirefighterJob/ and https://www.cityofrochester.gov/joinrpd/
Ideal candidates will have the ability to type, the ability to work varied hours and in high-stress conditions, the ability to work in a team environment, a background in customer service as well as the ability and desire to do public safety work.
The ECD is also taking part in the City's church outreach efforts for public safety recruiting.