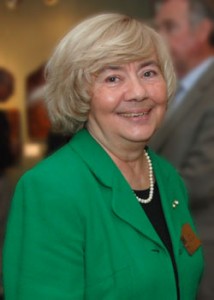 Greater Rochester Chamber of Commerce
The Rochester Hispanic Business Association, a Greater Rochester Chamber of Commerce affiliate, elected Grace Tillinghast to a two-year term as chairwoman, effective January 1. Tillinghast is co-owner of The Battery, a baseball and softball training facility in Gates. She succeeds Vilma Burgos Torres as RHBA chairwoman.
Tillinghast said, "I am honored to have the trust of the Rochester Hispanic Business Association membership to lead the organization for the next two years. I will be looking to involve all members to fulfill our mission of promoting the economic growth and development of Hispanic-owned businesses and Hispanic professionals."
A native of Argentina, Grace Tillinghast is a former college professor and Eastman Kodak executive. Presently she is vice chair of the board of trustees at Monroe Community College; member of the board of the Joseph A. Floreano Rochester Riverside Convention Center; board member of the Rochester Police Department Do the Right Thing program and chair of the scholarship committee; and chair of the selection committee of the Hispanic Scholarship Endowment Fund. Tillinghast has received many awards and recognitions for her civic and philanthropic work. Among others, she was named Hispanic Business Person of the Year, Latina of Positive Influence and, New York State Woman of Distinction.
Founded in 1989, the Rochester Hispanic Business Association increases the visibility of Hispanic professionals and business owners and provides a forum to network and interact. The RHBA goal is to enhance the economic, educational, and political development of the Hispanic community in Rochester and throughout the United States.
To learn more about the Rochester Hispanic Business Association, visit www.RochesterHBA.org.