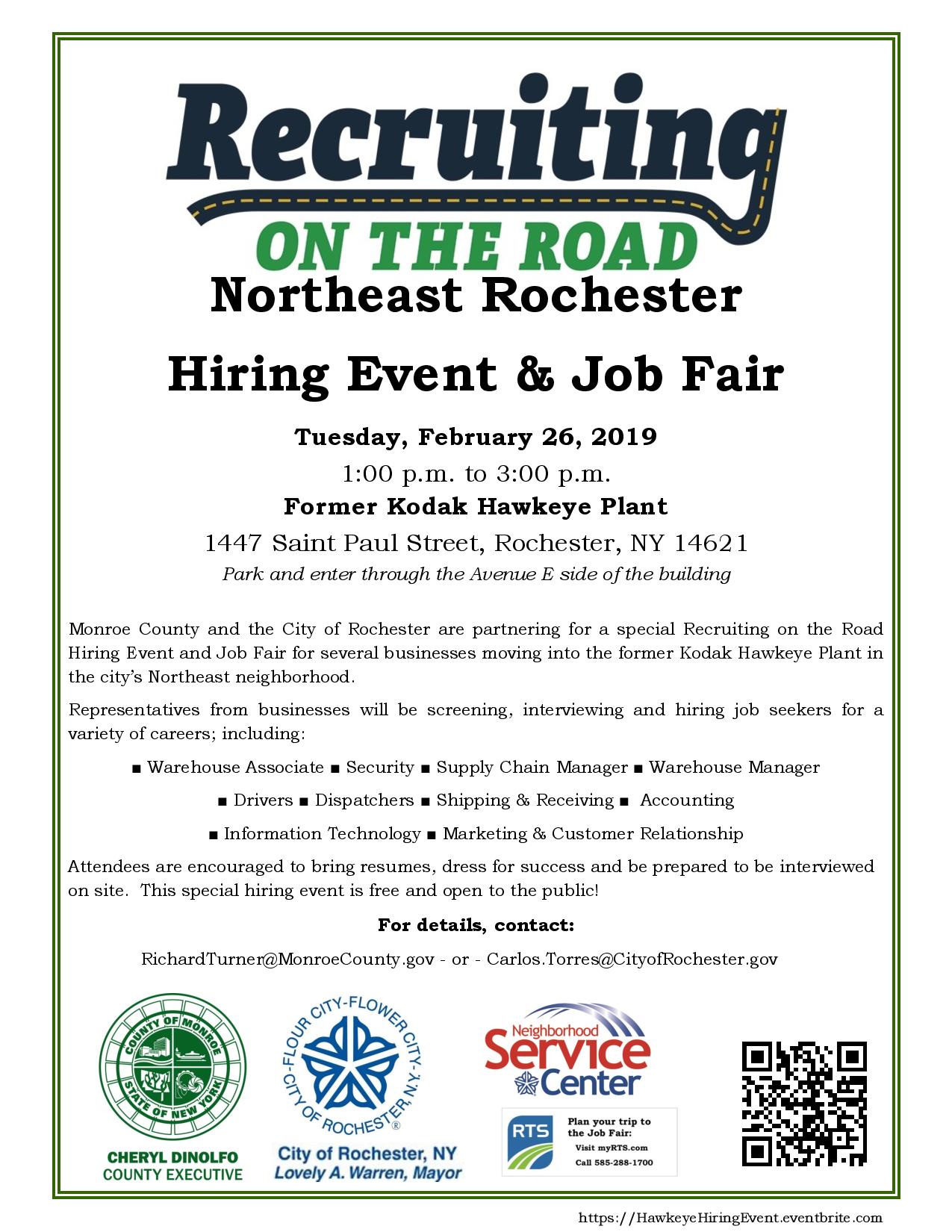 The former Kodak Hawkeye Building which was recently purchased by out of town investors. This event will give an opportunities for individuals to be hired as they plan on opening sometime in March 2019.
A little about the company that purchased this property:

WBS Capital Inc. is an American-based company focusing on international trading and the owner of Hawkeye Campus. They want to revitalize this historical landmark by building it into an international e-commerce trade center. They are currently hiring for general warehouse and Foreign Trade Zone. They are dedicated to finding and developing the best people. They want individuals who are energetic and demonstrate a true passion for what they do, and they provide tremendous opportunities to grow for top performers.