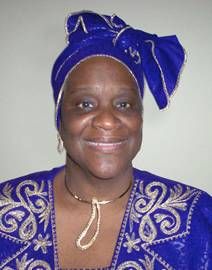 Iris Jean Sulcer Banister

Born 1947, in Oklahoma; moved to Rochester in 1969.
Education:

M.S. Education Administration, SUNY Brockport, 1979, M.S. Urban Education, SUNY Geneseo, 1970; B.S. Education, Cum Laude, Jarvis Christian College, Texas, 1969; Multicultural Trainer Certification, University of Rochester; New York State Certification, Elementary School N-6 and Reading; New York State School Administration Certification, Secondary Dean, Principal & Superintendent; New York State School Guidance and Counseling Certification; Doctoral in education and Human Development at the University of Rochester.
Career: Rochester City School District Administration Offices, Secondary Specialist, Office of Student Equity and Placement, Counselor 1987-1989; In House Suspension Teacher/Manager 1986-86; Remedial Reading Teacher, 1982-85; Secondary Teacher Trainer, 1978-1980; Reading Science Teacher, 1976-78; Transition Facilitator, Secondary School Restructuring 1987-1989; Founder and Senior Consultant of Darcus Inc., a consulting firm that provides training, facilitation, presentation on a variety of topics in the areas of Cultural Diversity, Parent Empowerment, and Early Childhood.
Professional/Community Involvements:
Former member of the Board of Directors of Jefferson Avenue Day care center, Urban League of Rochester, and MarketView Heights Neighborhood Association; Chairperson, International Exchange Committee; member United Nations Committee; Women in Industry Committee; Youth Motivation Through Careers program; Young Men's Christian Association; Parent Leadership Coalition; United Negro College Fund Planning Committee; Concerned Citizens Committee of Rochester Black Agenda Conference Chairperson; Rochester Association of Black Social Workers Local President; United Way African American Leadership Development Program Advisory committee; Greater Rochester Martin Luther King Holiday Committee; Citywide School Unity and Resource Committee; Greater Rochester Women Fund, Endowment committee, 7001 youth Employment Inc. (Youth-at-Risk), Advisory Committee; Flower City Club, Debutante Cotillion Program Director; Advisor, Franklin Parent Resource Organization; member of Action for a Better Community Steering committee; Coalition for Downtown; the Window Project; the United Way of Rochester Board of Directors; member of the National Association of Black Social Workers; President of Center for Dispute Settlement, Grapevine Black Women United for Change.
Patents/Publications:
"Why Johnny Really Can't Read" International Reading Association Magazine Vol. III, Page 4, 1982; "Multiculturism in the Arts," Art Scene Magazine of Arts for Greater Rochester.