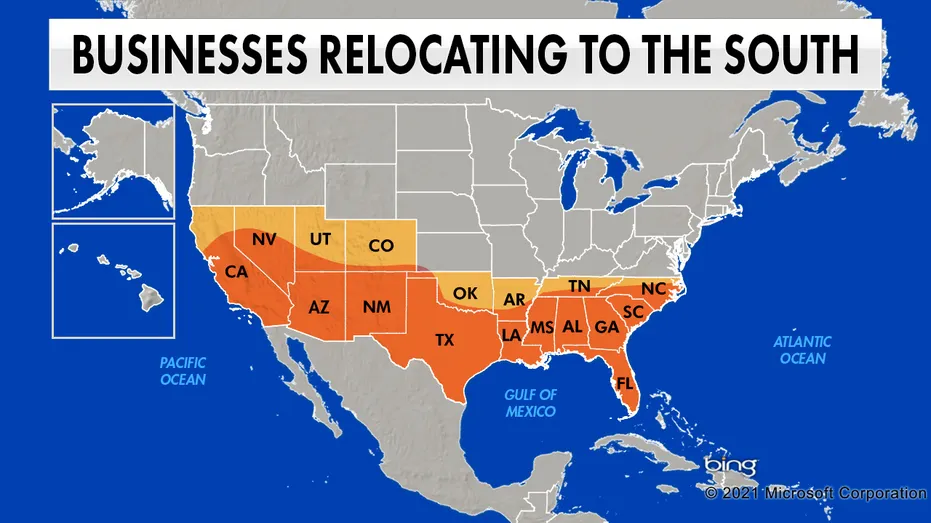 Rochester, NY- Sun Belt states is getting too much attraction as more and more companies relocate from the north to mainly cut down operating costs. Along with that, it's fueling the housing boom as the prices of houses are skyrocketing.
Tech giants and multinational companies like Apple, Tesla and Hewlett Packard Enterprise are also not behind, large manufactures including Boeing are also making their way to the south, relocating to states including North Carolina, South Carolina, Alabama, Georgia, Mississippi, Texas, and states that comprise the sunbelt region.
According to U.S. Census Bureau, "The relocation of companies to the South is helping Texas, South Carolina, and North Carolina become three of the fastest-growing states in the U.S."
Samsung has also declared to move part of its operations to Texas, which will help create more than 2,000 jobs in the Austin area of Texas. After this big move from one of the largest tech giants Samsung, real estate developers are also attracted to Austin as they want to keep up with the high demands of the housing sector in Texas.
In 2019, 51 percent of survey participants cited a new job or job transfer as the reason for families out of state move.
The period from the early 1950s into the late 1970s was coined as The Great Migration, when African American southerners on a massive scale migrated to northern states to find jobs they could not find in the south. Now the tides has changed.

Where the jobs go, so does the people.