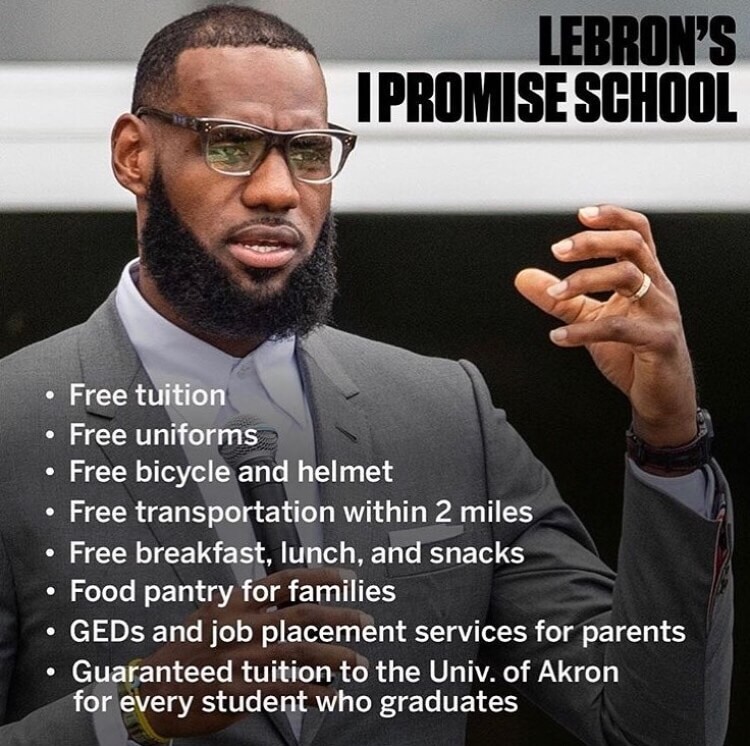 Southwest Tribune Newspaper: Rochester, NY
If James does retire, after 20 seasons in the NBA, many like myself consider him to have deservedly risen to the rare title of G.O.A.T. (Greatest of All Time), not only because of his Hall of Fame career in basketball. But also, for his advocacy of fighting for equitable standards in regards to civil rights for all of America's citizens and his on-going philanthropic activities that are geared toward helping improve the livelihood of underserved populations living in America's impoverished inner-cities.
James outside the court activities mimics the priorities of athletes from the late 1960's -1970's, when athletes such as Muhammad Ali, Jim Brown, and Kareem Abdul Jabbar would not hesitate to stand up for the underserved and voiceless population in America, in light that they could jeopardize their Hall of Fame careers.
Southwest Tribune Newspaper 'Salutes James Greatness' on and off the court.
LeBron James, often referred to as "King James," is one of the most accomplished basketball players of his generation. He has made significant contributions to the sport both on and off the court, as well as in advocating for civil rights and philanthropy.
Here are some of LeBron James' notable accomplishments:
Basketball Career:
1. Four-time NBA champion: LeBron has won the NBA championship four times, with the Miami Heat in 2012 and 2013, the Cleveland Cavaliers in 2016, and the Los Angeles Lakers in 2020.
2. Four-time NBA Finals MVP: He has been awarded the NBA Finals Most Valuable Player (MVP) four times, demonstrating his exceptional performances in the championship series.
3. Four-time NBA Most Valuable Player: LeBron has been named the NBA's Most Valuable Player four times, in 2009, 2010, 2012, and 2013.
4. Numerous NBA All-Star selections: He has been selected to the NBA All-Star Game multiple times throughout his career, showcasing his consistent excellence.
5. Olympic gold medals: LeBron has represented the United States in basketball at the Olympic Games and won gold medals in 2008, 2012, and 2016.
Advocate for Civil Rights:
1. More Than a Vote: LeBron co-founded "More Than a Vote," a voting rights organization aimed at combating voter suppression and promoting voter education among Black Americans.
2. Social justice initiatives: He has been vocal about issues of racial inequality and police brutality, using his platform to raise awareness and initiate change.
3. I PROMISE School: LeBron established the I PROMISE School in his hometown of Akron, Ohio, which provides education, support, and resources to at-risk students and their families.
4. The LeBron James Family Foundation: Through his foundation, LeBron has launched numerous programs and initiatives focused on education, mentorship, and youth empowerment, including scholarships and community projects.
Philanthropy:
1. Scholarships: LeBron has pledged millions of dollars in scholarships to help students pursue higher education, including the LeBron James Family Foundation College of Education at the University of Akron.
2. Community initiatives: He has invested in various community projects, such as renovating basketball courts in underserved neighborhoods and providing resources to low-income families.
3. Disaster relief efforts: LeBron has contributed to relief efforts in the wake of natural disasters, including Hurricane Katrina and the tornadoes that struck Oklahoma in 2013.
LeBron James' basketball career achievements and his efforts as an advocate for civil rights and philanthropist demonstrate his commitment to making a positive impact both on and off the court.