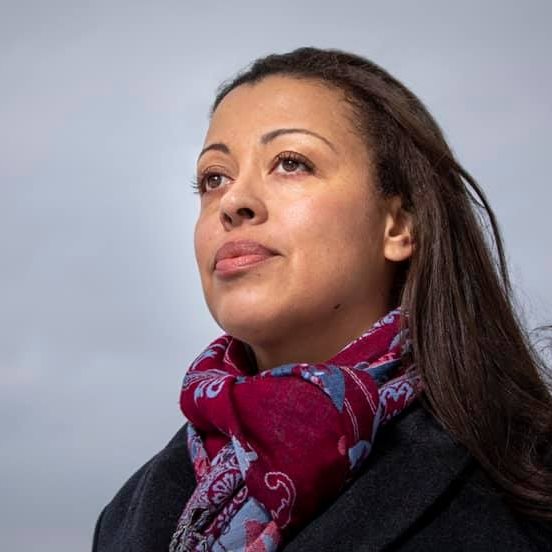 In 2018, Amorette Miller found herself searching for work in the Rochester area. Naturally, she surfed the national job search sites and found jobs that she qualified for, but she noticed that they were old and outdated.
It seemed easy to find jobs in the larger cities such as New York City and Los Angeles. Amorette and her husband Raheem, owners of ShiftDiff.com, felt that there were job seekers in the Greater Rochester area with the same problem: How to find an available local position online?
ShiftDiff is a local black-owned job search engine headquartered in Rochester, NY, with its headquarters located on Union Street. Over the past two years, the company has seen many successes with major corporations and companies listing with them and an influx of thousands of job seekers.
In March of 2020, Covid-19 changed the landscape of the employment industry. Most companies and corporations had to layoff and furlough many of their employees due to mandated closures. Instead of closing up shop, the Millers decided to offer free job postings during the "pause" to continue their service in the community. "There were still people looking for work, and there were still some companies hiring, we had to allow those two groups to intersect somehow," says Amorette.
"Although our region is in the midst of some re-openings," Amorette says,"we are not in the clear, yet. There is still a possibility that we will see closures if we encounter a second wave. Malls and gyms are still closed, and people are still on enhanced unemployment. The employment industry is in a holding pattern at this point."
"Public services need financial help from the federal government. Like many in our community, I am hopeful that we will see another federal stimulus package pass this summer which will help school districts and local governments stay afloat," says Amorette.
Amorette delivers a public service announcement prompt called "You're Hired!" on 103.9 WDKX every morning on the Wake Up Club during the 7:25 AM-7:30 AM time slot. She is a workers' rights advocate who has worked on both sides of the table, on the Management side and the Union side. Amorette is currently the Director of Communications for AFSCME Council 66 and teaches Labor Negotiations at the SUNY Brockport MPA program. She says she will continue working for years to come. "Launching a company takes a lot of effort. I find it wise to stick to your day job if you can, while you grow your company," says Amorette. "I've worked with for and on behalf of workers my entire career. ShiftDiff.com is a platform to help job seekers in our community find available jobs. Working and work is a fact of life, and I enjoy being involved with the beginning, middle and end of the work cycle," says Miller.