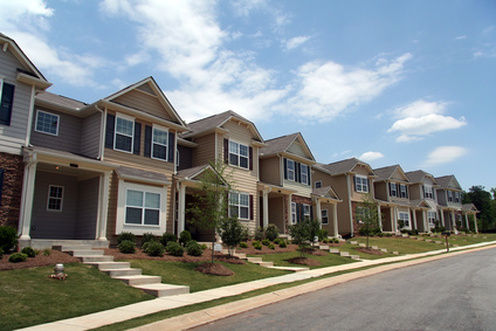 Mayor Lovely A. Warren today announced proposed changes to the City's housing policies to create more affordable housing units in the city and help more residents participate in affordable housing programs.
"Too many city residents are living paycheck to paycheck because they are spending a disproportionate share of their income on housing," said Mayor Warren. "These policy changes will bring our housing strategies in line with the realities of Rochester's housing market to help residents achieve financial stability. Safe, decent and affordable housing is a fundamental human right and a platform on which we can accomplish our goals of creating more jobs, safer and more vibrant neighborhoods and better educational opportunities."
The City Charter currently defines low and moderate income individuals as those earning up to 120 percent of the Area Median Income (AMI) for the Metropolitan Statistical Area (MSA), which includes the counties of Monroe, Livingston, Ontario, Orleans, Wayne, and Yates. By this definition, the median income of a family of four is $74,000. However, in the City, the median income is less than half of that.
Additionally, the current wording of the Charter allows housing that is affordable for a family earning $88,000 to be labeled affordable overall, despite the fact that such housing would not be truly affordable to the vast majority of city residents.
Mayor Warren has proposed amending the Charter to classify low and moderate income individuals into four groups: Moderate Income (81 to 120 percent AMI), Low Income (51 to 80 percent AMI), Very Low Income (31 to 50 percent AMI), and Extremely Low Income (up to 30 percent AMI).
These definitions will inform City initiatives to improve affordable housing policies so they may better serve those who are truly in need.
Mayor Warren has also proposed changes to the City's annual Request for Proposals (RFP) for Affordable Housing Development, through which developers can access City funds for affordable housing projects.
The RFP will give developers incentives to build units for those with Extremely Low Incomes along with supportive housing units for residents dealing with such issues as AIDS/HIV, emergence from homelessness, addiction and domestic abuse. It will also incentivize developers to exceed the minimum expectations for workforce development and Minority and Women Business Enterprise participation.
City Council is scheduled to vote on the legislation at its Aug. 21 meeting.