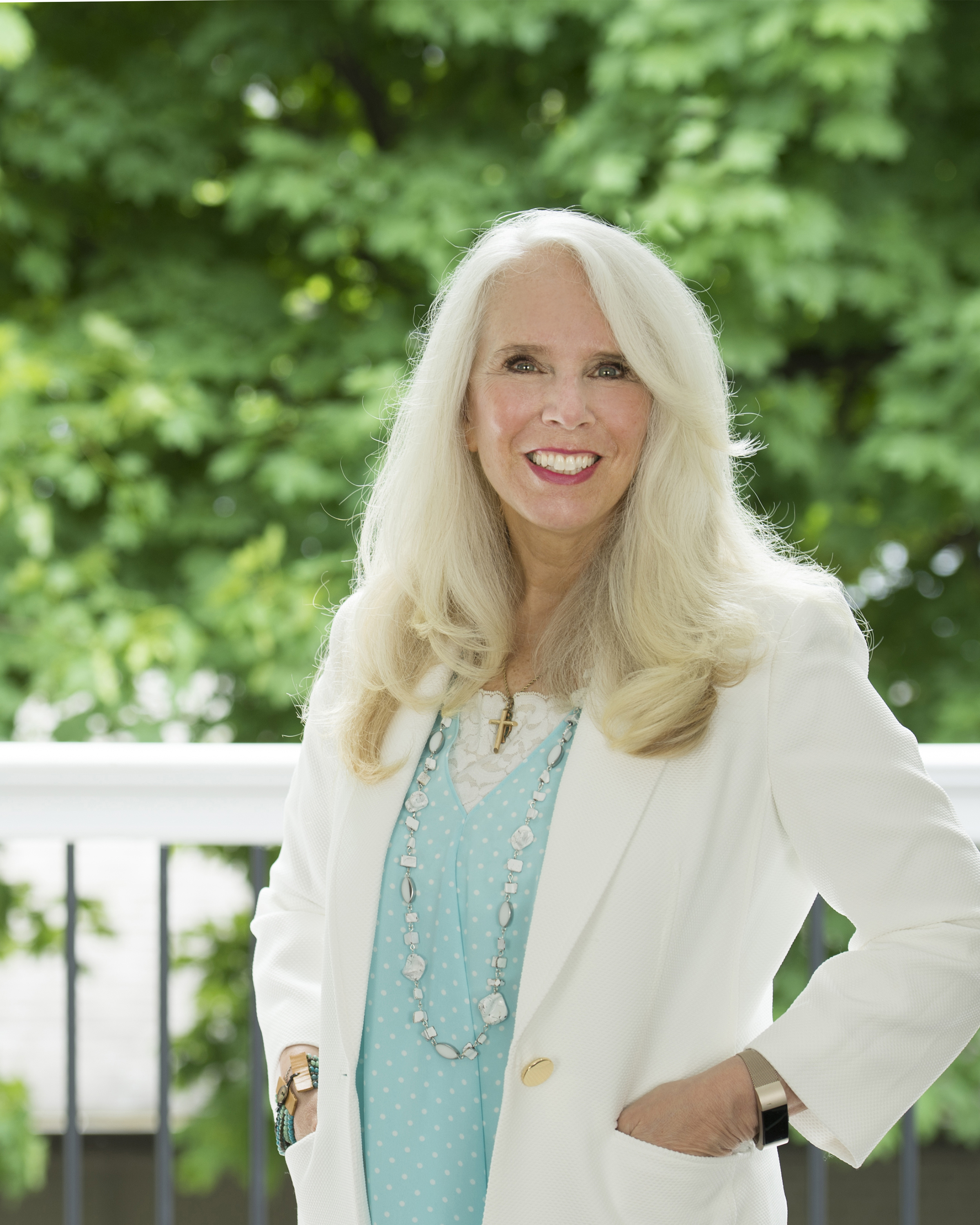 With the change of representation in the State's Senate, some residents of the 19th Ward say, "They've heard or seen little from Albany."
They're unaware of whom? Or where? Do they go to address concerns or seek resources that are warranted at the Senate level?
Senator Ranzenhofer, 63, have represented New York's 61st Senate District seat since 2009. The seat is up for vote in the next cycle of elections on Tuesday, November 6, 2018.
Joan Elizabeth Seamans, a longtime business owner and past president of the Williamsville Business and Professional Association believes, 19th Ward residents deserves better.
The 61st Senate District encompasses Towns of Amherst, Clarence, and Newstead and the Village of Churchville and part of the City of Rochester and all of Genesee County.
Seamans strongly believes, the path to winning the seat passes through the 19th Ward Neighborhood. And, if residents turnout to vote in high numbers on Tuesday, November 6, 2018, she can win the seat.
Let's meet the 61st Senate District Candidate Joan Elizabeth Seamans-
Southwest Tribune: What are your plans to ensure the concerns of residents living in the 19th Ward Neighborhood are no longer ignored as if, they're living on an isolated island?
Candidate Joan Elizabeth Seamans:
I think, what's important is continuing to immerse myself in the community. I've attended the 19th Ward Community Association and several meetings held by the school board. And my role is to listen. And to learn specifically, what the needs are of the community.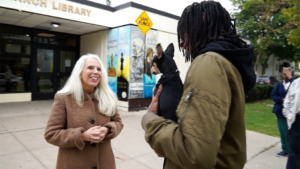 I will not have an office with the blinds closed and no one is in there. It's very important, I'm there and I have staff from the community that's running that office, so they can be my eyes and ears when I'm in Albany.
I think, the families in the 19th Ward Neighborhood haven't been giving the appropriate attention they need to address their concerns by their senator and the only way we can do this, is to be there to listen and have an office with set hours, where people from the community can come and say, this is what I need, and how can I get help with this?
I enjoy listening and learning, taking notes and communicating with people throughout the district. So, that's something I think will always take place. I think it's very important because, you can't represent, if you're not there. And you can't represent, if you don't listen.
Southwest Tribune: What do you think are the issues of the 19th Ward Neighborhood?
Candidate Joan Elizabeth Seamans:
For what I've been listening too, one of my concerns is education and the neighborhood schools. My assessment from what I've been told is, we need to be able to have our children have the security and stability of being able to go to their neighborhood schools. Because the children must walk, if it's within a mile and a half, our families who have jobs, who cannot let a little one walk to school, children are being bus to schools outside of their neighborhoods.
And what happens is that you don't have that stability of children from the neighborhood attending the neighborhood schools and have that continuum care and connectivity, as they grow up.
So, I was talking to 19th Ward resident John Boutet and he was suggesting, I can push through legislation to see what it will cost to let our students go to our neighborhood school by having them bused there. For me, what I don't understand, if the bus is going by anyway, why we would not just pick up the children, even if they live a mile and a half?
And, I've been speaking with some of the stakeholders associated with the school system and listening to what they think, the concerns of why we don't have the success for all children.
I know that busing is one issue, and I've been told, they're issues about where money is being spent. I don't have the facts, but I've been told, money is not being spent on the children. And in-addition, we need funding to have more than one social worker for 400 children. And getting support for families who are working and want to go to work, by buffing up resources for after school programs and child care options.
Southwest Tribune: What are the clear-cut distinctions between the incumbent and yourself?
Candidate Joan Elizabeth Seamans:
I think it starts with sincerity, availability, and a real interest in the community. I have a strong commitment with this community. Recently, I have debated the incumbent Michael Ranzenhofer in Amherst, NY and he kept referring to the primary interest of the people of Amherst, which is a very comfortable community, economically. The fact is as a senator, I represent everyone. My concern is, he focuses on the more affluent communities. My opponent has taken so much money from LLCs and downstate corporations that have received tax breaks in the hundreds of millions of dollars, so how does that help Western, NY? How does that help the 19th Ward Neighborhood? What does luxury apartment built by downstate developers have to do with Western NY? These corporations are getting tax breaks and they're not even in our districts.
I'm a people's person. I believe, we got to invest in people for success. I believe in trickle up economics. If we invest in people, we will have success and prosperity. My opponent who sits on the corporation committee, if you look at his donors, you'll see he favors the big corporations. I think, we build our economy by investing in people.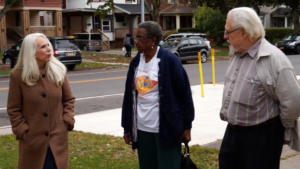 Southwest Tribune: Is small businesses in our area on your economic development list of priorities?
Candidate Joan Elizabeth Seamans:
I've been a small business owner for 30 years. And, I understand that small businesses are the heart and soul of our communities. For me, if I am going to support a tax break or any tax credit it will be for our small businesses and entrepreneurs to help shore them up and make them stronger.
I think, we need to be investing in those folks, who were willing to take a chance and go for the American Dream. But, they need help.
Now, let's talk about another thing that's lacking as well. We need job training for our young people. When you look at the percentage of people in our district in Genesee County and Monroe, who goes to college? I believe it's estimated around 30 percent, which means the others don't. So, what are we doing to help with job training, so our young ones leaving high school are job ready for the workforce? I think, we must do a lot in our high schools to have funded programs to support this critical need. Again, this is how we build our economy from the people up. I believe, this is how we help our economy and small businesses.
Southwest Tribune: Do you support pipeline apprenticeship programs?
Candidate Joan Elizabeth Seamans:
I believe in apprenticeships programs. I will be working with the community to find out what their needs are and then looking for partners to do it.
Southwest Tribune: What are some positive things you observed, while visiting the 19th Ward Neighborhood?
Candidate Joan Elizabeth Seamans:
I was so impressed with the sense of community and the sense of responsibility for one another. I felt, the sense of neighborhood that you don't necessarily feel all over our state. Our conversations about after school programs and meeting on each other porches to connect with one another are elements of a strong and united community. The proud sense of home ownership and community for me was amazing. I felt, the sense of love and people working together for the greater good.
Southwest Tribune: Why it's important that residents of the 19th Ward Neighborhood turnout to vote in high numbers on Tuesday, November 6, 2018?
Candidate Joan Elizabeth Seamans:
It's very important you get out and vote because the reality of how government works is, they're resources that are available and they're divided among the districts to different projects, senators and assemblymen have access too. I feel, we need to make sure our resources are used, where they're needed to help give people opportunities for success.
In saying that, I'm a businesswoman, I look at numbers and I believe, we need to invest in the 19th Ward Neighborhood, because there's so much potential. But again, I think you need help. I'm fully committed in working for you. I don't think, you've been represented and it's time for someone to take the 19th Ward Neighborhood and District 61, seriously.
To learn more about the candidate and her campaign visit: www.seamans4senate.com