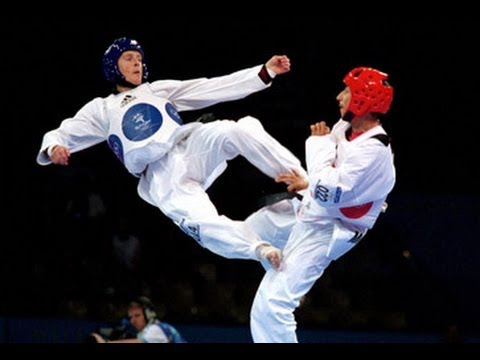 Unified Taekwondo, a martial arts academy at 202 Scottsville Road, offers instructional classes to men, women and children of all ages.
Under the leadership and instruction of seventh-degree black belt and martial arts champion Dwayne McKinney, the school have continued to serve residents of the southwest and other parts of the Greater Rochester region for more than 22 years.
"In 1977, we trained at 125 State Street under the instructions of Grandmaster Bu Kwang Park, co-founder of the Taekwondo Federation," McKinney says. "I got to a point in my life, where techniques and ideas were developing in my head. So, I branched off and pitched a proposal to the Boys and Girls Club on Genesee Street to come in and teach Taekwondo."
In 1992, the Boys and Girls Club reviewed McKinney's proposal and agrees to a six-week pilot program under the condition, he recruits his own students.
"I got in my car and shopped around the 19th Ward Neighborhood for recruits," McKinney says. "And after six weeks, I had 50 kids enrolled."
Before moving to its present location in 1996, the martial arts academy was a fixture at the Boys and Girls Club for 3 years.
"From the Boys and Girls Club to this present moment," he points-out. "We've served more than 5,000 kids that have graduated from white belt beginners to black belts. I had a group of eighteen received their black belts on May 6. And throughout my entire span as an instructor, I kept the 19th Ward Neighborhood as my backyard, simply because, I wanted to continue serving my community."
Taekwondo and Youths?
"The art is good for kids and especially those that have challenges," McKinney continues. "I teach kids that have Asperger syndrome, Attention-deficit/ hyperactivity disorder (ADHD) and kids with low self-esteem or those without any similar challenges. I have the whole smorgasbord," he says.
In today's world he believes; your child needs positive values and self-discipline to succeed. And adds that, strong character traits often pay-off in school in the form of higher grades.
"We teach traditional Taekwondo," McKinney explains. "Our classes are broken down with age groups and belt ranks from novice to intermediate and then to advance. It's an art form that works well for all ages. Some of our kids started as early as three years old and one of my senior students is close to 60 years old."
What is Taekwondo?
Taekwondo is defined as an art of self-defense that originated in Korea. It is recognized as one of the oldest forms of martial arts in the world, reaching back over 2,000 years. The name was selected for its appropriate description of the art: Tae (foot), Kwon (hand), Do (art).
McKinney's vision for the academy
"Because a lot of instructors don't want to teach in the city, but in our neighborhoods is where it is needed," he says. "I want to move our classes from 4 days to 6 days and branch off to more locations throughout the city."
To register or learn more about Unified Taekwondo martial arts academy, visit: www.unifiedtaekwon-do.com or call 585-436-8330.