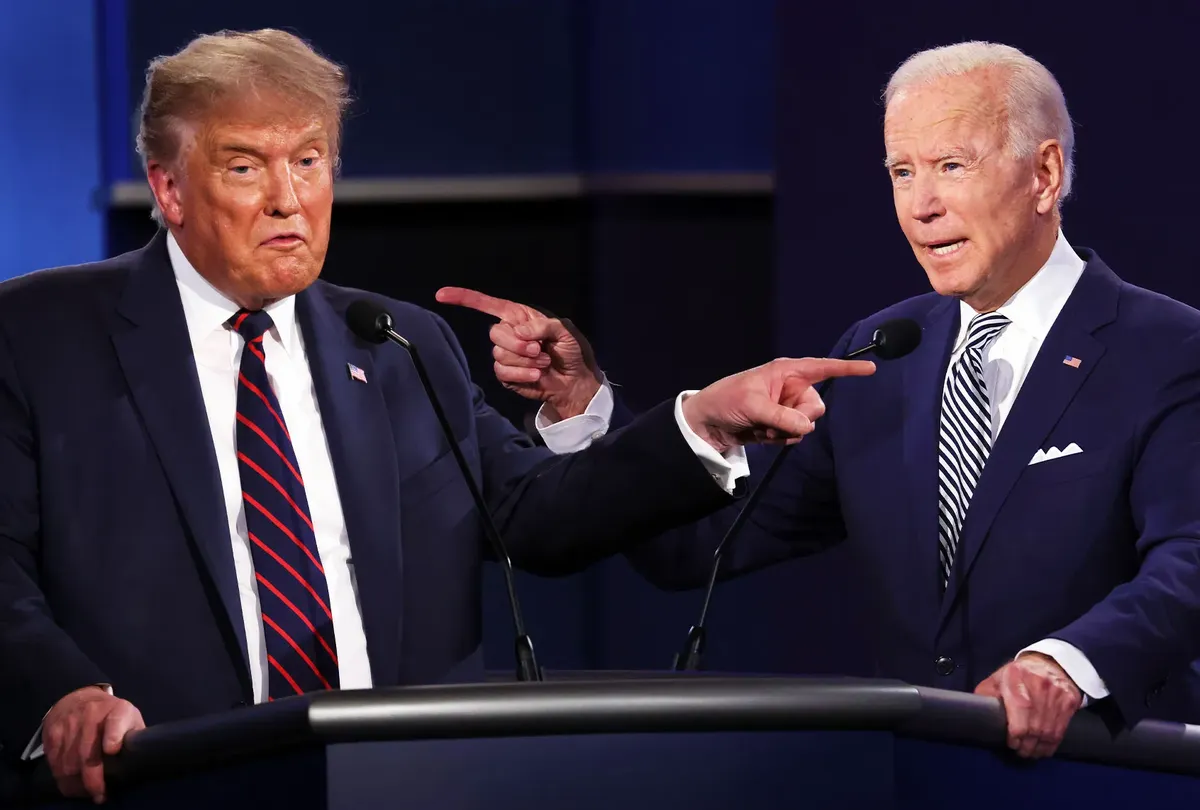 According to a new NBC News poll, 70% of Americans believe Biden should not run for re-election, with 51% of Democrats saying that.
Meanwhile, 60% of Americans, including a third of Republicans, say Trump, 76, should not run for president.
Half of those who say Biden, 80, should not run again cite his age as a "major"
Still, Democratic and Republican voters still say they will vote for the former and current president in the general election.
• 88% of Democratic voters say they'd definitely or probably vote for Biden.
• Almost half, 46%, of Republican primary voters would support Trump as their first choice in what is expected to be a crowded field, per the poll.
The big picture: Biden sees Trump as a threat to America and as the primary reason to run for president and build his campaign around, Axios' Hans Nichols reports.
Forty-eight percent of voters in a Politico/Morning Consult survey say that Trump should definitely not run again in 2024, while a further 13 percent say he should probably not run.