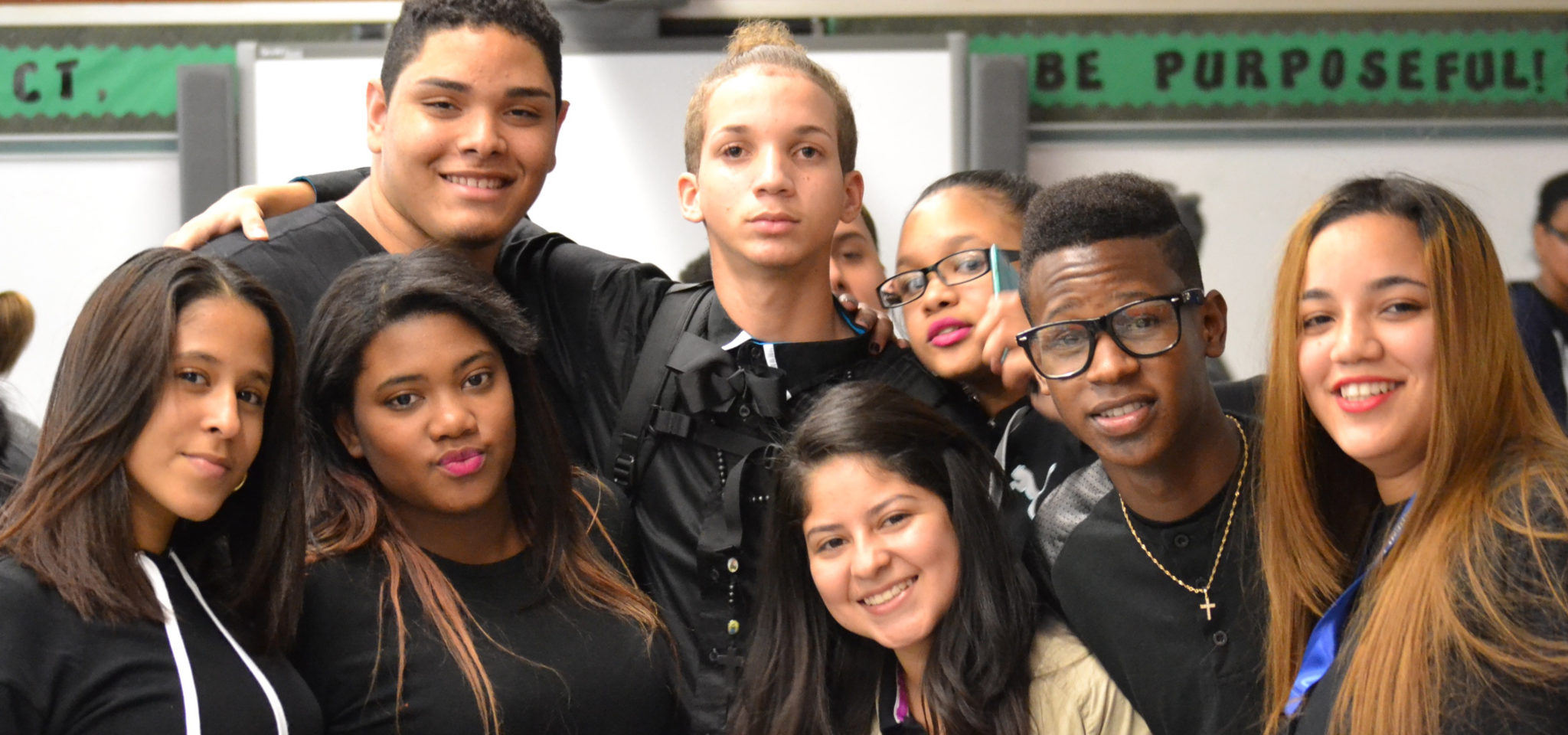 The Rochester City School District is pleased to announce the opening of a new grade 1-12 Bilingual Language and Literacy Academy for the Spring 2018 to be in a newly renovated section of 30 Hart Street.
On Friday, January 12, school staff "will visit the homes of all new students, delivering school supplies and transportation information so that they are ready for the first day of classes, which is Tuesday, January 16," said Dr. Linus Guillory, Deputy Superintendent of Teaching and Learning.
Also on Tuesday, the District is hosting a welcome reception for students and families from 8:00 – 9:00 a.m.
RCSD staff will be available to assist families with needs related to transportation, food services, and school health.
Regular school-day hours are 8:30 a.m. until 3:30 p.m. "I am very happy that the District is trying to help address the needs of the bilingual population, especially the kids coming from hurricane-affected regions, by opening a new program," said Myrna Gonzalez, President of the Bilingual Education Council.
The Bilingual Language and Literacy Academy will serve students from hurricane-affected areas in grades one through twelve.
"Our instructional structure provides a bilingual teacher and paraprofessional in each academic group; they will provide instruction in both English and Spanish in the content areas according to the New York State Learning Standards to facilitate each student's academic success. A significant role of the bilingual teacher is to work cooperatively with colleagues to establish a supportive, nurturing, and rigorous learning environment for students while focusing on their language, culture, and background. We are also incorporating social-emotional supports for our students through a bilingual social worker and bilingual home school assistant," said Dr. Guillory.
In addition to monitoring student progress and maintaining all classroom records, including language proficiency, teachers will regularly communicate with parents regarding their children's progress in all areas of school life.
Under NYSED Commissioner's Regulations Part 154, school districts are required to provide bilingual programming to English Language Learner (ELL) students.
As an integral part of the bilingual program, the District is providing a language-sheltered environment and home language supports for students in the academy
This language-sheltered environment is like a self-contained classroom, where new students will receive intensive literacy and numeracy instruction for a determined amount of time, so they can obtain the language skills needed to succeed in a monolingual school with English as a New Language (ENL) support.
Purpose of the Bilingual Language and Literacy Academy
• Provide a language-sheltered environment as students develop English proficiency
• Provide acculturation and social emotional and academic supports
• Support bi-literacy
• Meet the academic and transitional needs of the newly arrived Hispanic students and families
• Help orient students to the NYS educational system
• Meet the mandated home language services and ENL supports
This new program is a short-term solution for the Spring 2018 semester and will be evaluated with consideration given to other possible options, such as additional bilingual programs housed at other school sites and/or the continuation of a short-term language-sheltered program to help newcomers transition into general education classes with ENL supports.