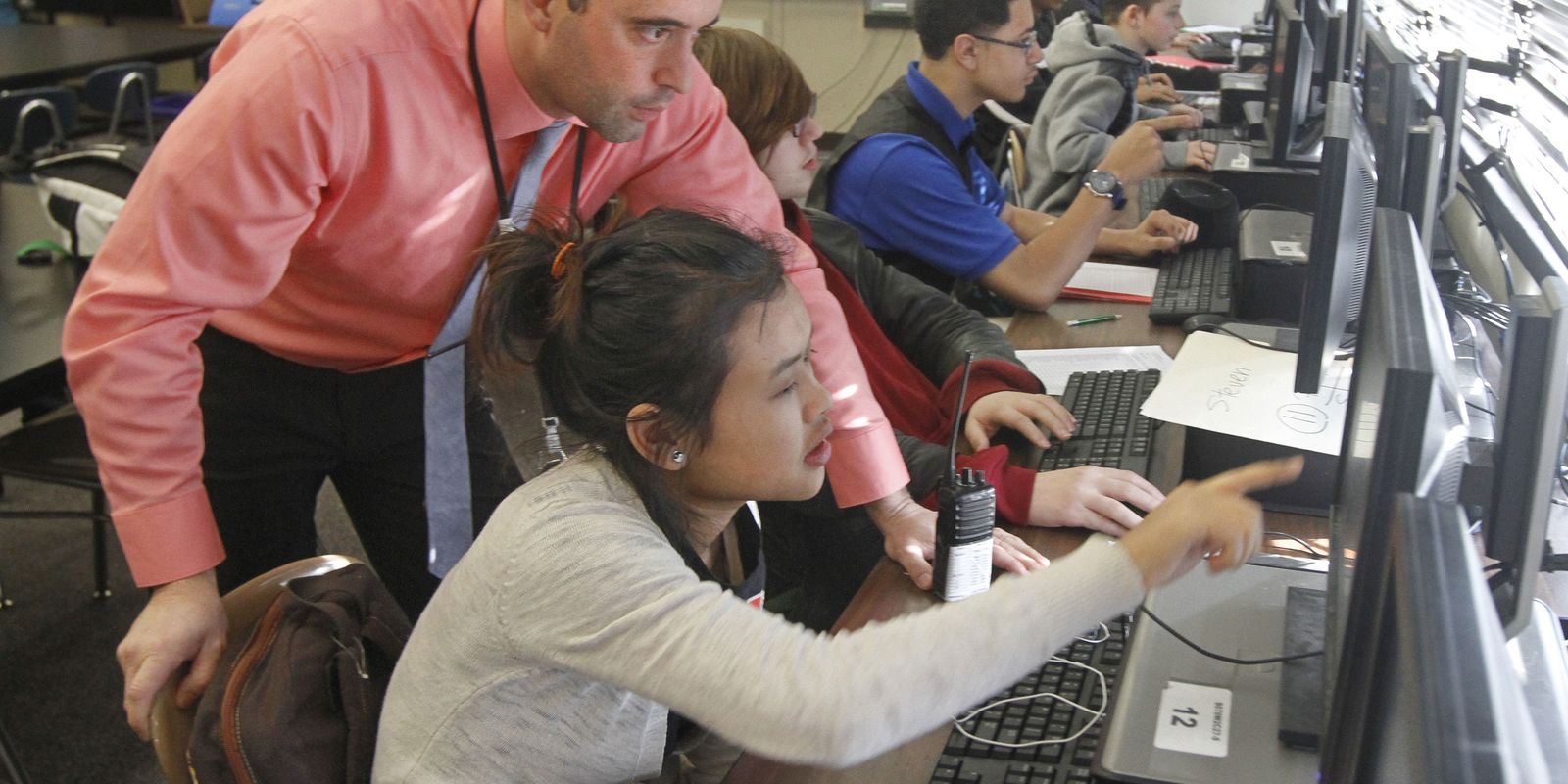 RCSD NEWS RELEASE
Rochester, NY–Superintendent Barbara Deane-Williams is pleased to announce that the Rochester City School District has received a $25,000 grant from the American Library Association (ALA) to design and implement coding programs for young people. The Rochester City School District is one of 28 libraries around the country to receive a grant from Libraries Ready to Code , an initiative of the American Library Association sponsored by Google, which promotes computer science (CS) and computational thinking among youth.
"The goal of the 3D Design Engineers program is to provide access through our school libraries to youth coding programs," said Dr. Colleen D. Sadowski, Director of School Library System and Media Services. "Librarians are technology leaders, and this program will provide opportunities for multicultural students who are refugees and English language Learners to form peer relationships with students from another school who share similar interests. We are pleased to have been included in this select group."
Utilizing the Engineering Design Process, students at Rochester International Academy and Montessori Academy School No. 53 will:
*Learn about 3D printers and create a certification process for other students
*Identify a problem, research, and brainstorm possible solutions
*Present possible solutions and select one
*Present for feedback
*Modify their design
*Prepare a poster session to be held at the Rochester Public Library
The group will work with Rochester Roots and Rochester Institute of Technology on their projects.
The 3D Design Engineers program will provide students access to cutting-edge technology while also reinforcing Next Generation Science Standards in an engaging, co-curricular environment. Students will develop confidence working with technology, expand their peer group to include people from many different cultures, and develop their presentation skills.
"Libraries are the cornerstones of our communities," said Google program manager Nicky Rigg. "We are proud to include the Rochester City School District in our cohort of Ready to Code grantees and support them with the knowledge and skills to do what they do best: empowering youth to create, problem solve and develop the confidence and skills to succeed in their future careers."
ALA President Jim Neal said, "As centers of innovation and information, libraries are the ideal place for youth – especially those underrepresented in tech jobs – to get the CS skills they need to succeed. ALA is pleased to provide these new resources to the Rochester City School District and other Libraries Ready to Code grantees to help young people cultivate problem-solving skills, in addition to coding, that are at the heart of libraries' mission to foster critical thinking."
To learn more contact: Carlos Garcia, 585.262.8351(O) or 585.435.1296(M)