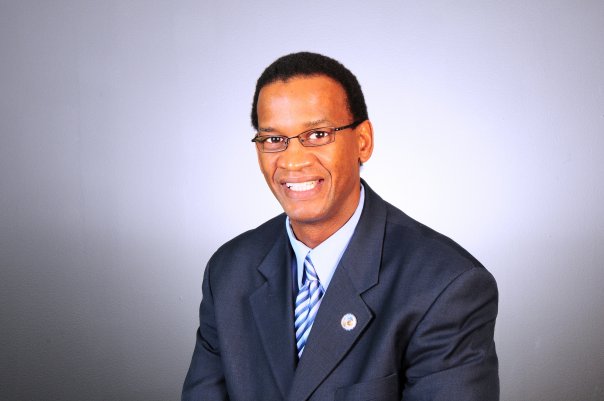 Cover Photo: Van Smith, Recovery Houses of Rochester, Founder and Executive Director
Recovery Houses of Rochester Inc (RHOR) is located at 1320 Buffalo Rd, Ste 203, Rochester, New York 14624, with its office hours for inquiries regarding housing availability and to volunteer from 9 am to 2 pm on Monday, Wednesday and Friday by Telephone 585.413.0551 or Fax 585.413.0626 or contact RHOR's Founder and Executive Director Van Smith at vanrecoveryhousesofrochester.org
Smith has worked as a professional in Human Counseling Services for more than 20 years in a number of treatment agencies giving him a well-rounded background in all levels from detox to counseling to managing halfway houses.
The RHOR mission to provide a viable living environment from those recovering from alcohol or drug addiction and to encourage those that want to change and improve the quality of their lives, first became a part of Smith's mission through his own personal struggles with addition.
"I'm an individual in long term sustain recovery; which means I have not use drugs or alcohol or any other mood-altering substance over the last 28 years," Smith says. "Our organization entire staff consist of individuals in sustain recovery who utilizes their lived experiences as certified-professional Peer Recovery Counselors to help individuals within and outside our organization, who are dealing with addiction and mental health issues."
RHOR's model of human services counseling that's professionally defined as a Recovery Residence, deviates from the traditional Halfway House model where the individual 'most likely' will be assigned someone who've never used drugs or alcohol, Smith explains.
"And that's not to criticize but it is a reality that you may have someone that had gone to school who had a family member experience addiction and now they're working in the field. With RHOR, you have someone that's been there and done that and now helping their peers out."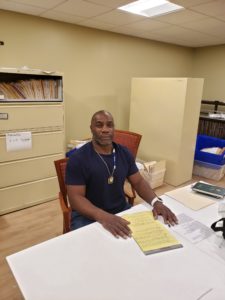 Earl Thomas, CPRA
These tasks may include:
• engaging with an individual that is considering entering treatment;
• engaging a client to attend treatment or other healthcare services;
• engaging an individual in continuing care services post-discharge;
• raising awareness of existing social and other support services;
• helping peers develop Recovery Plans;
• learning and practicing new skills;
• helping peers self-monitor their progress;
• modeling effective coping skills;
• attending court and other system meetings as a support;
• facilitating non-clinical peer support groups; and
• supporting another peer in advocating for themselves to obtain effective services.
RHOR operates two houses for males and a female house located throughout the city including zip codes 14621, 14605, and 14609, with a maximum capacity of 14 beds.
"We focus on those who want our help," Smith points out. "Our model is not for everybody, but we exclude nobody. We look to work with those who want to work with us."
When an individual is referred to RHOR, they're screened to find out, if they'll be a good fit. And that assessment will be completed and determine based on the results of a following interview, in order to begin the application process. Once completed, the individual is scheduled a move-in date to get situated and connected into the agency's system of support.
Most people referred to RHOR are either receiving public assistance or social security supplemental disability, so the process can take anywhere from a week to two weeks, depending on how fast each application is approved and forwarded back to the agency.
-A Day of Hope and Healing-
"Our upcoming event, A Day of Hope and Healing is for Families of individuals that had been impacted by addiction, either they had lost a family member or maybe dealing with a situation currently at hand Smith's says. "We believe that often times the family experience as much trauma as the individual and it's not always resources there for that family that maybe experiencing trauma as a result of the individual family member's addiction. So, with these events we will be raising awareness and share with those family's information about resources they may not be aware of in the community."
When it comes to volunteerism Smith says, "This is a community-based organization who focus, and mission is not looking at individuals' problems but instead their strengths and focusing on solutions and being a partner, not just an agency but the community at large," he highlights. "We want to be able to have folks work alongside us and supporting us through volunteerism or financial contributions or offering us a skill or expertise in an area that will further help us build our brand as well as expand our reach."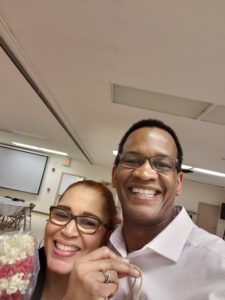 Van Smith and wife Pam