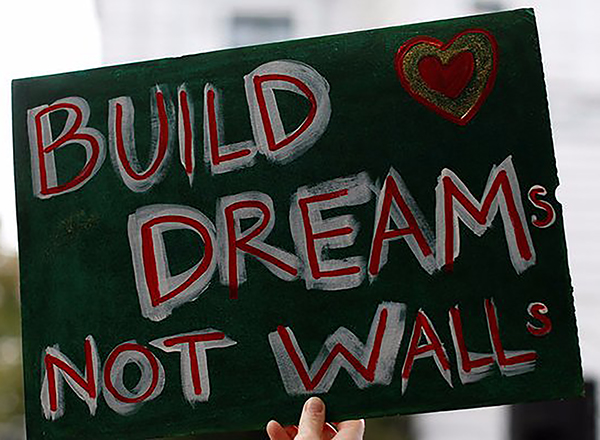 News Release
ROCHESTER BOARD PASSES RESOLUTION SUPPORTING RIGHTS OF ROCHESTER STUDENTS TO A QUALITY PUBLIC EDUCATION
Superintendent Barbara Deane-Williams is proud to announce that the Rochester Board of Education last evening voted unanimously to pass resolution 189: Access to Education, Student Privacy, Law and Immigration Policy-5600, which provides further guidance for all District school staff pertaining to their duties under the law with respect to students, regardless of immigration status, and the confidentiality of student records.
We want our families to know that we will welcome and teach every student who enters our classrooms. Diversity, inclusion and equity for all are at the core of what we do in RCSD.
Some highlights of the resolution include the following:
• It is the right of every child, regardless of immigration status, to access a free public k-12 education, and the District welcomes and supports all students
• The District has made a commitment to quality education for all students, which includes a safe and stable learning environment.
• It continues to be District policy not to allow any individual or organization to enter a school site, if the educational setting would be disrupted by that visit.
• The U.S. Immigration Enforcement Office (ICE), state or local law enforcement agencies acting on behalf of ICE, or agents/officers for any federal, state, or local agency attempting to enforce federal immigration laws, are to follow District Policy 5600.
• Should ICE or other law enforcement agents request any student information, the request should be referred to the Superintendent's Office and the Office of General counsel to ensure compliance with the Family Educational Rights and Privacy Act (FERPA).
A letter to district families is posted on the RCSD website, along with other useful information for school staff and families.
"Our foreign-born students and families are part of the rich tapestry of people from different nations, cultures, religions, and ethnic backgrounds who make Rochester schools unique and special," said Superintendent Barbara Deane-Williams. "We welcome and teach all students and will protect and support our students and families academically, socially, and emotionally." To read Resolution 189 in full, please visit the District website.