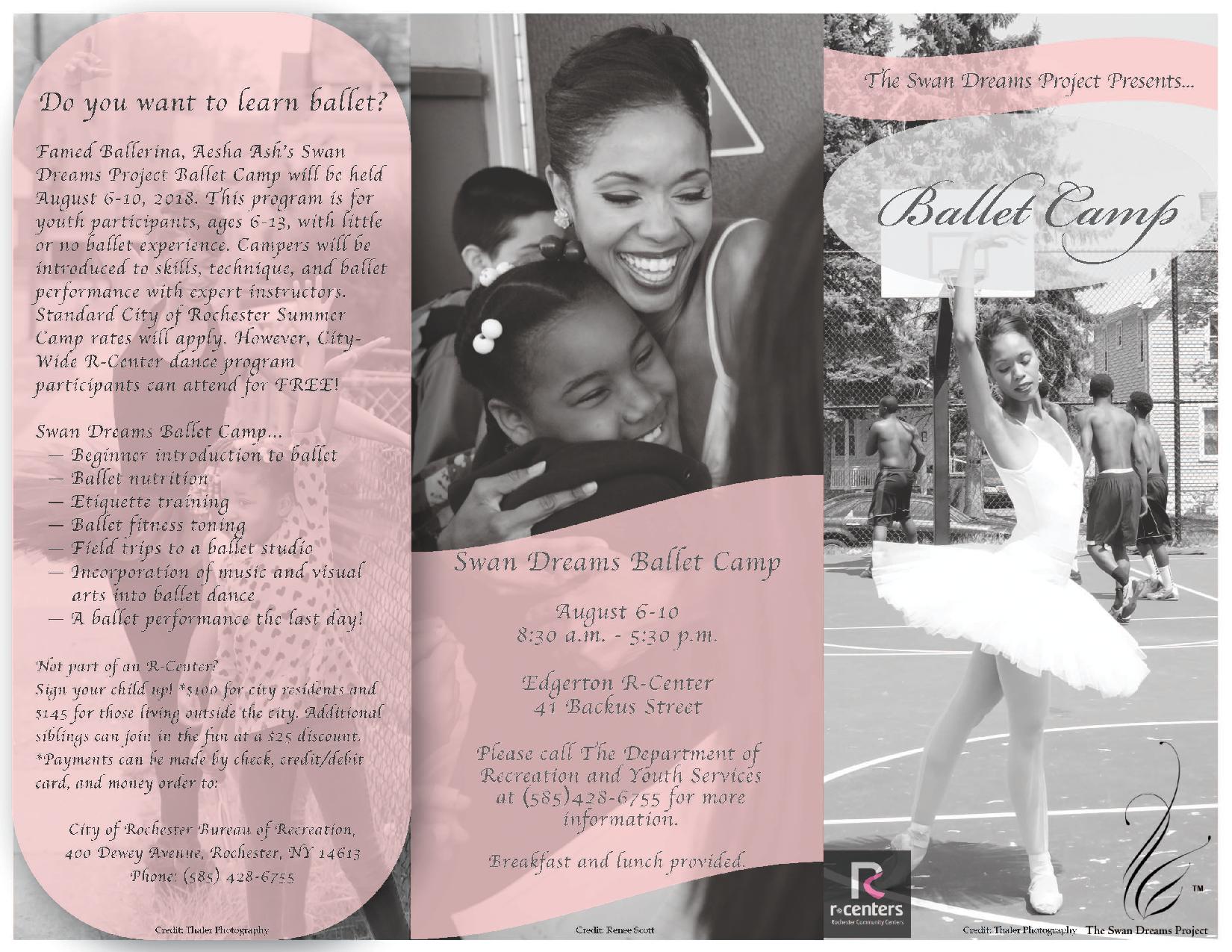 Do you want to learn ballet?
Famed Ballerina, Aesha Ash's Swan Dreams Project Ballet Camp will be held August 6-10, 2018.
This camp is for young residents, ages 6 to 13, with little or no ballet experience. For more information, please call 585/428-6755.
Campers will be introduced to skills, technique and ballet performance with excellent instructors.
City-wide R-Center Dance Program participants can attend for FREE.