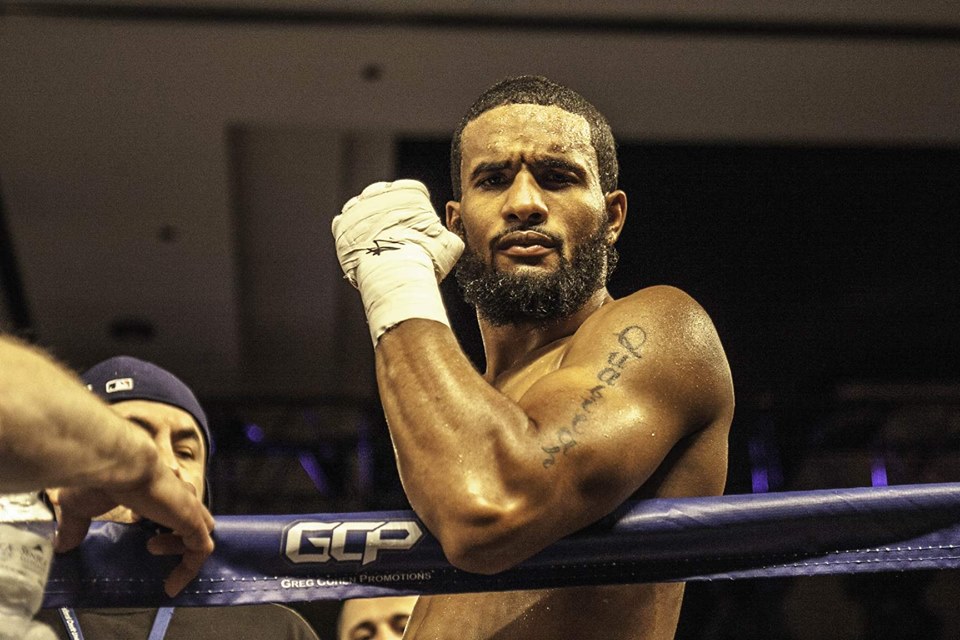 BY RODNEY BROWN
Local phenom Saadiq Muhammad is a young, skillful, junior- middleweight boxer with knockout power. But he can go the distance, if needed.
His boxing style allows him to hit and not get hit, which I compared to former 3-times Heavyweight Champion Muhammad Ali's signature, 'Butterfly Style.'
However, Saadiq compares his boxing style to former 4-weight world champion boxer Pernell "Sweet Pea" Whittaker. And was unable to name any boxer of the past or present that employed a boxing style comparable to Ali's.
"I like to box, move a little bit, bang a little bit, move a little bit," Saadiq said. "Although, I'm not going to move too much. Muhammad Ali probably wasn't the hardest puncher. But, he was a smart fighter and he had guts. A true champion takes a lot and gives as much, as he takes. I admire Ali for his discipline and focus in the ring, which was like no other. Even when things didn't look like it's going his way, he found ways to prevail over his opponent," he said. "Muhammad Ali was a major influence on me wanting to become a boxer."
The 5'11, orthodox boxer is 26 years old and fights between the weights of 154lbs and 160lbs. Before turning pro on July 29, 2015, he fought as an amateur for eight years.
His trainer, former IBF Light Welterweight World Champion Charles "The Natural" Murray is Rochester's first and only boxer to win a world champion boxing title, at the professional level. Saadiq has accumulated a professional record of four wins and zero losses (4-0) under Murray's instructions.
His September 9th middleweight bout in NYC provided up-and-coming boxers with an opportunity to showcase their skills against some of the sport's rising contenders in highly competitive and evenly matched bouts. Saadiq's opponent was also undefeated.
Title Shot
The current title holders and top contenders he must dethrone to become champion are formidable fighters like Gennady 'Triple GGG' Golovkin, Canelo Alvarez, Jarett Hurd, and Demetrius Andrade.
When prodded about the tough fighters at the top of his weight class, Saadiq says he's not worried about the current title holders and top contenders. And simply stated that, the title shot is going to come to him if he does, what he's supposed to do.
He believes, he'll get a title shot between 15 and 20 wins.
"It's about winning a title," Saadiq said. "But also, it's about what you're in the ring for. If you're in the ring for a payday or in there to establish something great. When I get in the ring, I think about the people in my community. And especially my kids," he said. "I think about establishing something great, and making us look great as a community."
When he's not training, Saadiq keeps active as a boxing coach and fitness instructor at M/Body Rochester, on 1048 University Avenue.
Coming up Saadiq will co-sponsor an event called 'Blood, Sweat and Gloves featuring local amateur boxers on Friday, September, 15, at 6:30 pm, at Anthology, 336 East Avenue, Rochester, NY. The event will host its free back-to-school book bag giveaway.