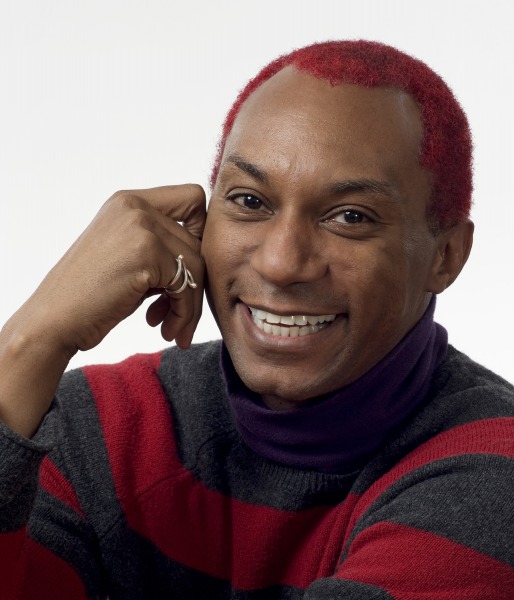 Music, dance and song run through the veins of Thomas Warfield, the son of a music conductor and two ministers, community activists Rev. Robert E. and Rev. Vernice S. Warfield.
As a toddler, his uncle William Warfield and wife Leontyne Price was already famous for theatrical performances and blockbuster movie appearances such as the couple's unmatched recurring lead roles in the major production hit Porgy and Bess, alongside widely known figures including Musician Cab Calloway and Author Maya Angelou.
Both William and Leontyne are regarded as instrumental pioneers in paving the way for today's classical artists. Therefore, it wasn't out of the ordinary to his parents when Thomas began performing as early as six years old. And at age twelve, he was performing with the Opera Company Children's Chorus in Rochester and had written his first play.
Fast Forwarding to today: Thomas has served in the capacity as a professor and as director of Dance for the past 20+ years at Rochester Institute of Technology/National Technical Institute for the Deaf.
"I was thinking I was going to become an opera singer but somewhere around the way, I got interested in Dance and by the time I was twelve years old, I had decided that dancing was going to be my life," Thomas acknowledge.
After graduating from SUNY Purchase with a degree in Dance and Journalism, his plan was to go into one of the dance companies in New York, but to everyone's surprise, he decided to accept an offer from the Dragon Dance Company of Macao, a Chinese dance company in a region bordering Hong Kong.
"My teachers were dumbfounded," he said. "They were like, what are you doing? Why are you throwing your career away, when I could pretty much write my own destiny?"
"The reason my teachers thought this way," he points out. "The year before, after attending one of my performances, a reviewer from the New York Times wrote in his column that because of my extraordinary talents, I am destined to be the next big star in New York City. But I think, I was born with an adventurous spirit. I like to do things that are not conventional, and I don't like to follow other people's ideas. In a way it seemed like a natural thing to accept the offer in Macau."
"When I moved to Macau, I was the only non-Chinese person in the company," he continues. "It was challenging at first, but they were so welcoming to me. I think they were as much as fascinated with me as I were with them."
During his time with the Dragon Dance Company, Thomas accepted an offer to join a company in London from Jane Dudley. In the 1930s, Dudley was a part of Martha Graham's first company in New York.
"When I was in New York studying at the Graham School, Pop American Singer Madonna was in my class, but she wasn't famous then. She was an excellent dancer," Thomas said. "But the other part of the story is that, this meant I had to juggle working in two dance companies, so half of the year I was in Macau and the other half in London. One memory I often share is, when we did a performance for Queen Elizabeth, at the end of the show the Queen comes backstage and greets the cast. And they tell you that you can't touch her, look at her or speak to her unless she speaks to you, just a whole list of stuff. I was so excited, I reached out to take her hand and these guys got in-between us to stop me and she pushed them out of the way, and she took my hand and that was so cute. She said, good performance," he recalls.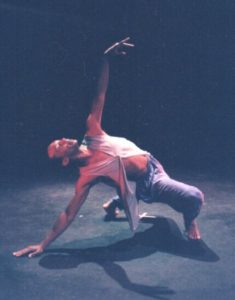 Martha's Vineyard 1994
When he left Macau, he kept dancing with companies in Hong Kong for a while before moving to Stockholm and Sweden to dance with companies, and then moving on to Berlin, Paris, and Tokyo, Japan for two years, before returning back to Europe and then returning back to the States to attend graduate school at the University of Utah, where he majored in Dance Ethnology, (the study of culture through dance).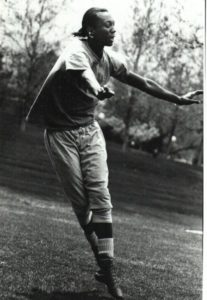 Earth Dance "University of Utah 1990
"While I was there, I created my own company called PeaceArt International Inc." Thomas notes. The mission of PeaceArt is to bring all the arts together to work and bring awareness to social issues, globally.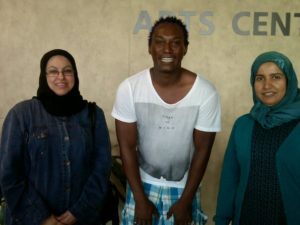 PeaceArt Workshop for U.S. Dept. Int'l Visitor Leadership Program (Group from Bahrain)
While here in Rochester, Thomas has established The New York State Association of Teaching Artist and The Arts Diversity Network at R.I.T. and chaired the President's Commission on Diversity and Inclusion, before colleges made diversity offices a commonplace department on campuses. The Commission on Diversity and Inclusion eventually became the diversity office.
He also was instrumental in the development of the ARTWalk Project on University Avenue.