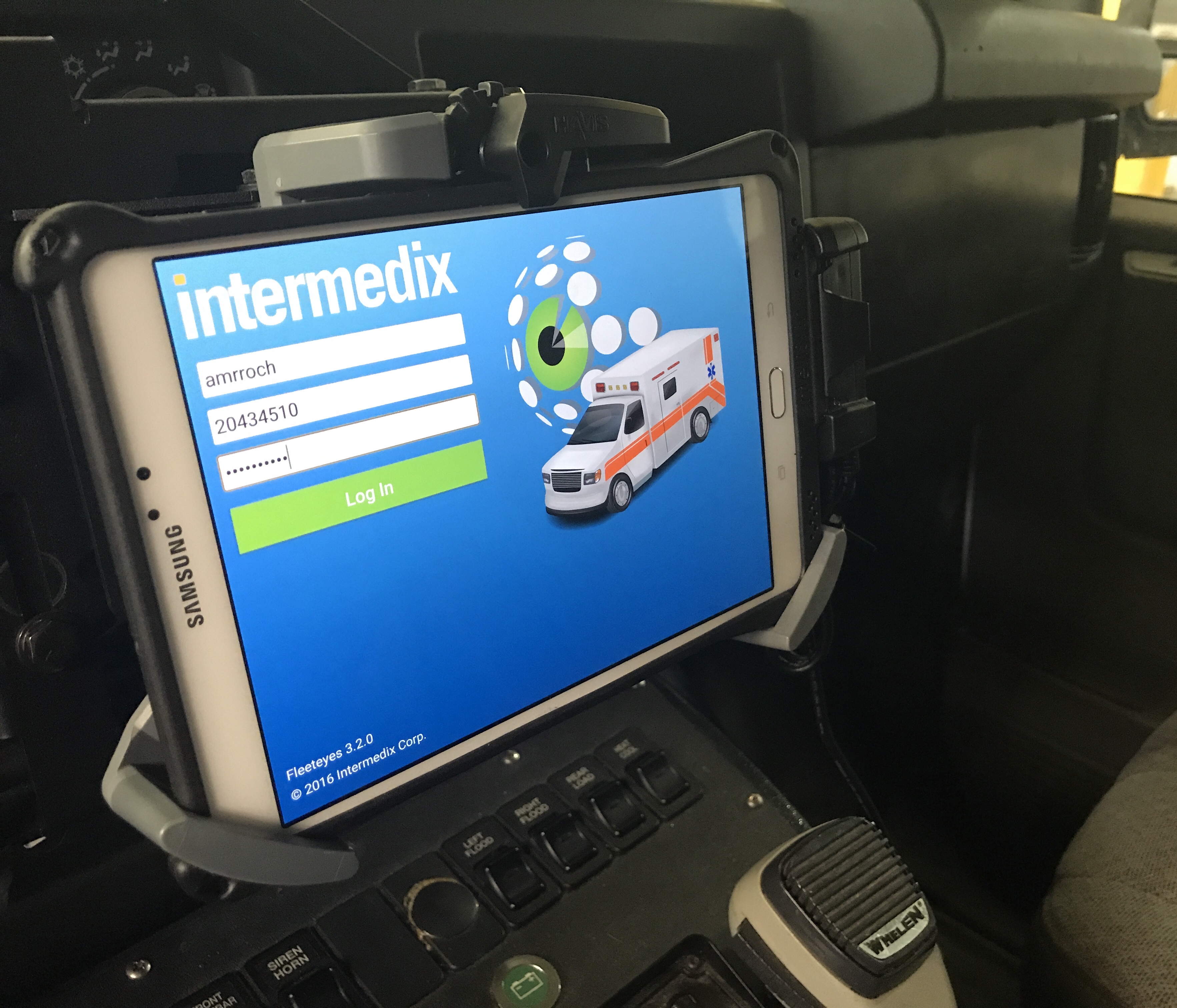 American Medical Response (AMR) of Rochester is pleased to announce important technology upgrades to its fleet of 75 emergency response vehicles in the Rochester and Southern Tier regions.
AMR will be installing mobile data terminals (MDT's) in all ambulances in its service area. The MDT, on a smart tablet platform installed in the vehicle, integrates 911 emergency call information with vehicle position and availability status.
AMR will utilize this software by wireless connecting the MDT with its current computer aided dispatch (CAD) system which will enable responding paramedics and EMT's to send and receive updates and receive turn-by-turn GPS navigation to emergency incidents from the cab of their vehicle.
The MDT will allow dispatching to be more efficient with two-way messaging features, allowing responders to communicate with dispatchers silently and freeing up radio systems for critical emergency transmissions.
The MDT's will also permit immediate transmission of updated information from 911 centers, providing first responders with faster than traditional voice updates related to patient conditions and responder safety.
AMR has been implementing this technology in its New York service areas since last year and the first units in Rochester are being outfitted this week.
Through the reduction in radio traffic and the addition of navigational aids to responding ambulances, this technology has been credited with improved response times of up to 10% in AMR service areas, making a positive impact on patient care in emergency situations.
AMR is the only ambulance service in the region that is implementing this technology.
About American Medical Response
AMR is the largest medical transport service in the region and the US. AMR and its sister company, Air Medical Group Holdings are the operational segments of Global Medical Response, serving patients and clients in 46 states and across the globe with over 35,000 personnel, 6,900 vehicles, 300 helicopters, 170 fixed wing aircraft and 110 fire protection vehicles.