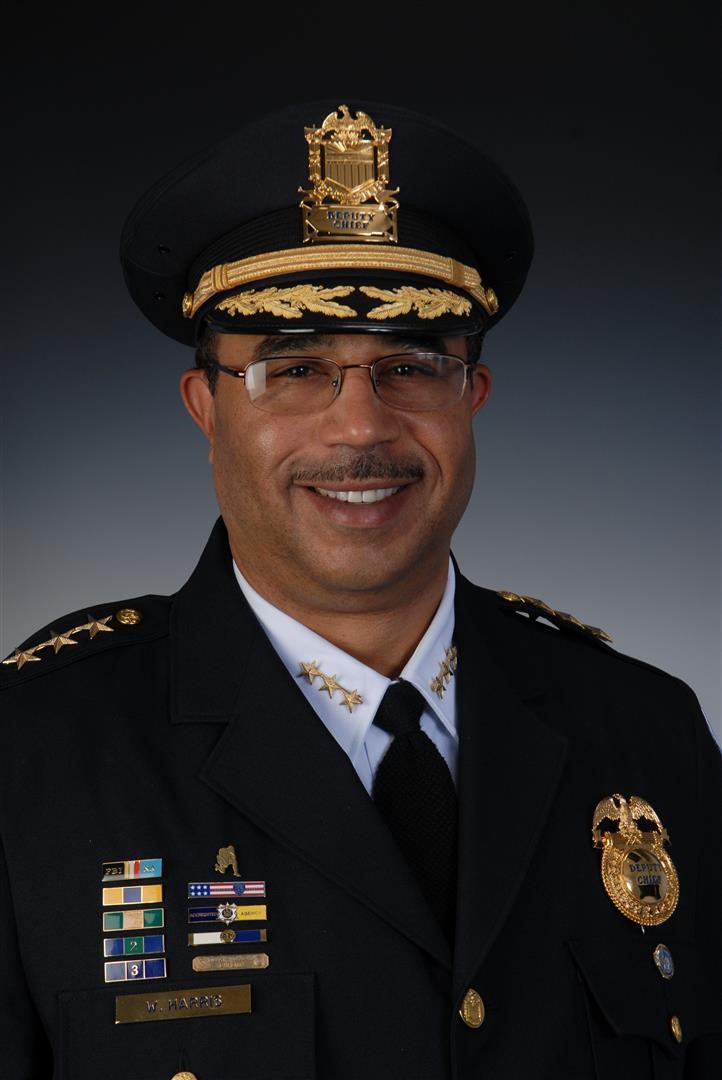 After serving more than thirty years as a sworn officer, retired Rochester Police Department (RPD) Deputy Chief Wayne P. Harris has continued a career-filled focus to assist youth and uplift the Rochester community through mentoring, education, leadership development and safety.
His decade long involvement with the National Organization of Black Law Enforcement Executives (NOBLE), has allowed him to do just that! NOBLE was created in 1976 with a symposium of sixty black law enforcement officers from cities throughout the country, who came together to talk about how law enforcement was being done in minority communities and how those communities were being served.
"The conversation also covered how blacks in law enforcement are being advanced and represented in the law enforcement industry," Harris inquired. "Were we being promoted with the same regularity? Were we being given specialized assignments? Or "Are we rising to the level of running police departments? Some were," he said. "But we thought it could be better," he implied.
When he joined NOBLE about ten years ago, he had no intentions of trying to climb through the ranks.
However with more time of his hands those thoughts gradually subsided to his desire to position himself, where he can be more effective in preparing our youth, improving the viability of our communities and being able to work more closely on NOBLE's goals to expose its importance, not just nationally but also globally," he pointed out.
As NOBLE's acting financial secretary, he has decided to put his name in the hat to become the organization's second vice president, which would clear the path for him to become its national president.
As NOBLE's national leader, his responsibility will not only comprise of, carrying out the organizations strategic plan for interdepartmental equity among the ranks and ensuring the execution of the group's community initiatives, but also the position, once held by Former Deputy Mayor of Rochester, NY Dr. Cedric Alexander, is commonly called to meet with the chief of police departments, community leaders and conduct numerous interviews on local and mainstream news media outlets like CNN and C-Span, when an unarmed black person is shot or killed by an uniform police officer.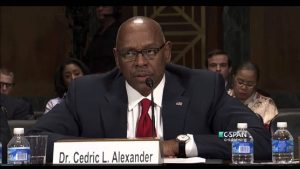 A recent example is Dr. Alexander's upfront and on the ground involvement in the killing of Michael Brown.
On August 9, 2014, Brown, an 18-year-old black man was fatally shot by 28-year-old white Ferguson police officer Darren Wilson in the city of Ferguson, Missouri, a suburb of St. Louis.
"One thing we try to do at NOBLE is to position ourselves as leaders in our community and leaders among the law enforcement industry, so when questioned tactics, training and procedure come up, NOBLE is thought of as the first to call to let people know exactly what law enforcement is all about and how it's supposed to be done properly," he pointed out.
NOBLE has nearly sixty chapters and represents over three-thousand members worldwide that represent chief executive officers and command-level law enforcement officials from federal, state, county, municipal law enforcement agencies, and criminal justice practitioners. The organization serves more than sixty-thousand youth through its major program components which include: Mentoring, Education, Leadership Development, and Safety.
Harris's initial introduction to NOBLE was during the summer in 2001, as research fellow at the Police Foundation in Washington D.C.
The president of the Police Foundation at the time was Hubert Williams, who was the first NOBLE president and one of the nine founding members. And it turned out that NOBLE's conference happened to be in Washington D.C. that year, and Harris got to go to the conference with him.
"Stepping into that conference with Mr. Williams," he said. "And seeing the level of professionalism and everyone that looked like me, who were serious about this industry and about serving the community and doing a good job, inspired me to dig into my career," Harris explained.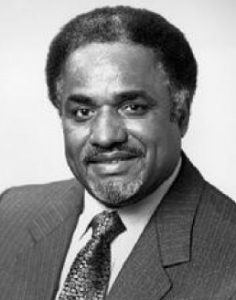 The way NOBLE's leadership structure works, there is a national executive board, where he has been on for a few years. To move a little further on, you have to run for the second vice presidency and then it becomes an ascension. So, if you were successful, the next year you would automatically go to the first vice presidency, but the year after that you will go to the national presidency.
"I always try to approach the job as working with people and helping them solve whatever issues they were having at the time," Harris said. "So, being an African American and doing this job; especially after the last ten years, seeing some of the things that have been coming up on the national scale is discouraging. It is also why an organization like NOBLE is as important as it is because we are African Americans. We are black men and women coming from these communities. We are serving with a unique perspective with how to address those communities. How to live in those communities. And how to make a difference," he noted. "I am encouraged where we are at here, but I am discouraged by the stuff I continue to see happening. Recently, what is in the news cycle has not been any different, unfortunately."
"Even this Covid-19 situation is causing some concern out there," Harris continued. "For example, a lot of people are asking, why people of color are being handled differently when it comes to social distancing than white people? Why are some being arrested, while being taken to the ground in NYC, while others are allowed to mingle in the park and officers just come by and hand out masks. I am looking personally to see if we can change the dynamics of the law enforcement industry, where everyone is treated appropriately, equally and with equity," he said. "NOBLE stands in that fashion as well."

Article by: Author Rodney Brown, executive director and owner of Brown Publishing LLC and Southwest Tribune Newspaper