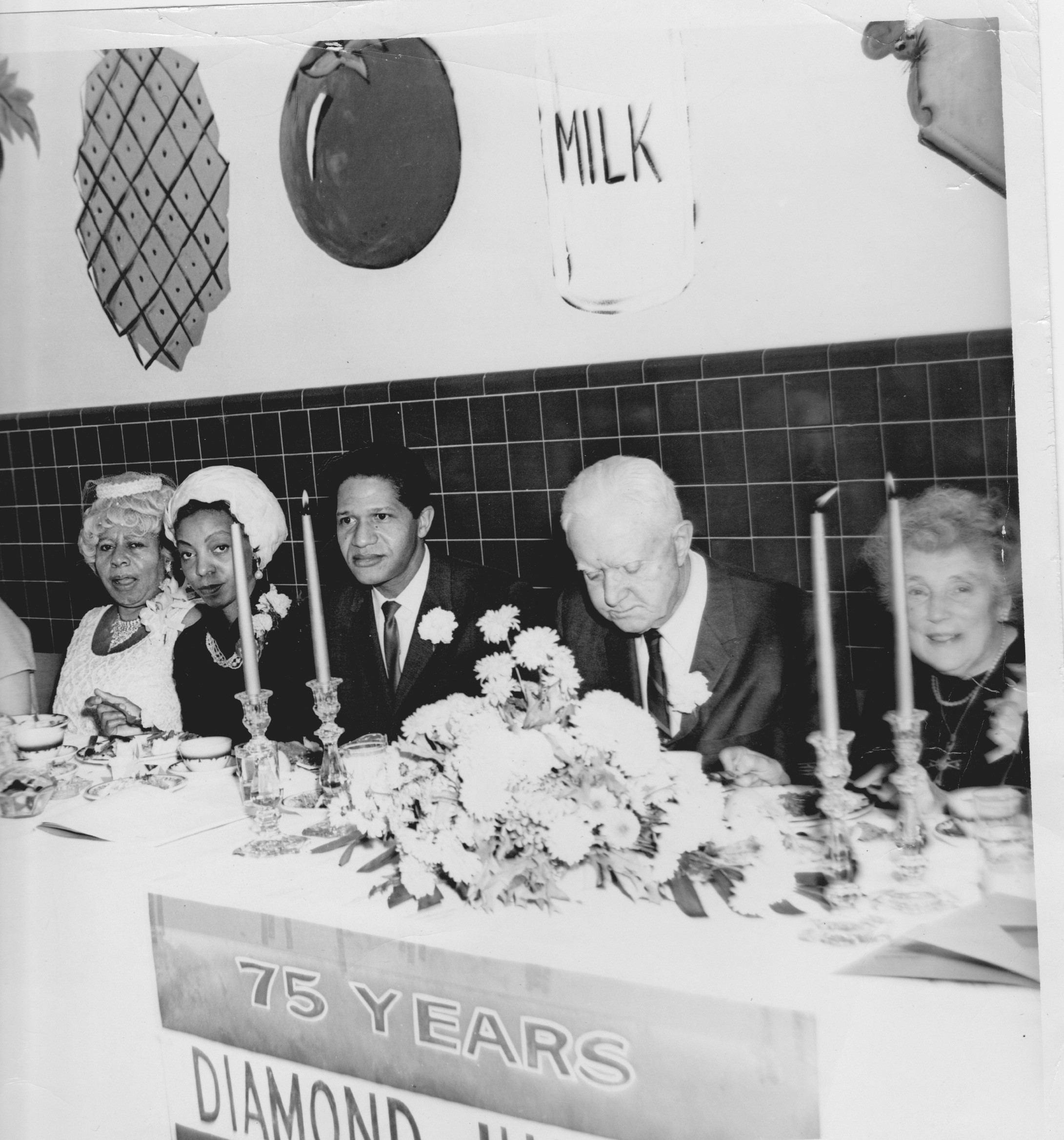 cover photo: Georgiana Sibley (far right) at Second Baptist Church Mumford, NY Nov. 1966)
SOUTHWEST TRIBUNE
The Sibleys, a wealthy white family has been a leading voice in Rochester's social and political affairs, during its years of infancy towards racial equality
Georgiana Sibley spent the greater portion of her life promoting the principles of egalitarianism, especially in Rochester. Her activities of promoting racial justice, ecumenism and educational objectives are monumental.
She was highly respected in the white and black community and often served as a mediator between the two.
Georgiana's husband, the grandson of Hiram Sibley, was the director of Western Union. A company his grandfather found, as well as numerous banks and other corporations. Harper Sibley also served as the President of the United States' Chamber of Commerce.
As president of Church Women United, Georgiana partnered with local black churches, including A.M.E. Zion and Mt. Olivet Baptist, to break down racial and social barriers in Rochester.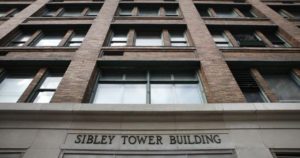 Rochester's Democrat and Chronicle reported in 1967 that Georgiana's son, Harper Jr., tells of receiving a phone call from a city official urging him to cut his business trip short to come back to Rochester and stop his mother from bailing out black people after they had been arrested during the 1964 Rebellion.
When the office of President of Rochester Area Council of the Churches became vacant in 1966 over an internal dispute whether to support FIGHT, (Freedom, Independence, God, Honor, Today), a community organization formed in the aftermath of Rochester's 1964 rebellion.
At 79 years old, Georgiana accepted the position to continue to support FIGHT, an organization widely-known for its successful agitations for change, taking on hiring practices, living conditions and other critical issues
Georgiana was firm in her belief that,
"Equality is not an anthropological, political, sociological, or economic question; it is a theological question. Either God made everybody in his own image, or he didn't make anybody at all."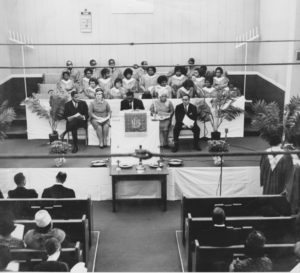 photo: (second left) Georgiana Harper Sibley
Georgiana goal was to make Rochester, the first fully integrated city in the country.
Besides integration, she also encouraged black people to develop 'pride,' which correlates with the essential component of activist and local University of Rochester Geneticist Dr. Freddie Thomas's philosophy. The two were a team.
Furthermore, Georgiana entrusted millions of dollars to a local Presbyterian Church to support causes that challenges racial inequality in Rochester.
After the 1964 Rebellion, the money made it possible for African American Earl Washington to secure bond insurance for a multi-million dollar painting project sponsored by the United States Department of Housing and Urban Development. A monumental achievement for Rochester's black contractors.
"Dr. Thomas selected my board of directors and spent two days prepping me on how to respond to specific questions, before arranging a meeting with the Presbyterian Church," Washington said. "It was a vicious cycle. But at the end of the day, I was signing documents that secured my company the required bond insurance for one of the largest painting contracts in the state of New York."
*An excerpt from: "Silent Leader, The Biography of Dr. Freddie L. Thomas (drfreddiethomas.com)