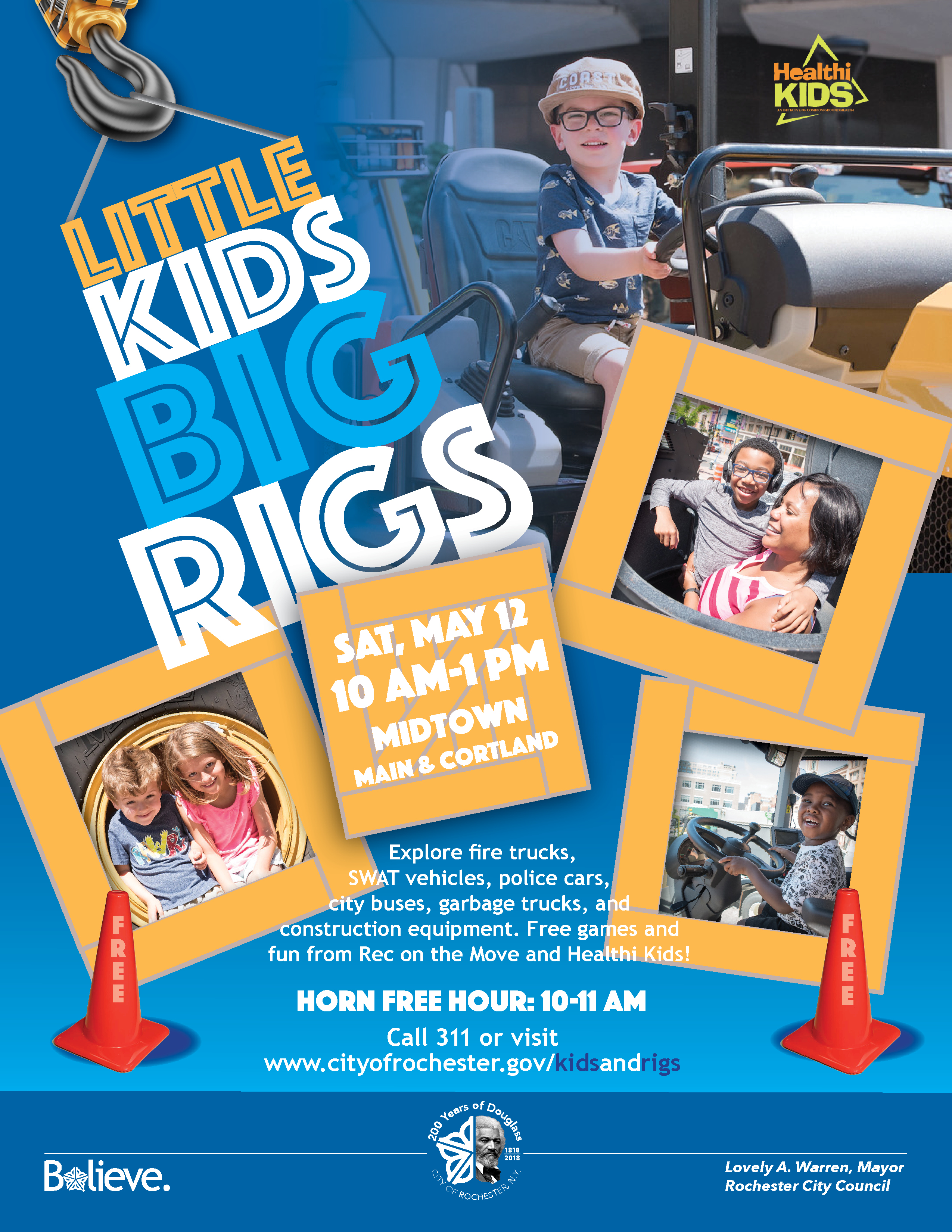 Mayor Lovely A. Warren invites children of all ages to the third annual "Little Kids and Big Rigs Event," a day to explore the vehicles in the City fleet, from 10 a.m. to 1 p.m., Saturday, May 12.
This free event takes place at the Midtown site (corner of Main and Cortland Streets).
"Little Kids and Big Rigs is a fun-filled opportunity for children to embrace their curiosity and sense of wonder by doing what they do best: exploring and observing things that are new and different," said Mayor Warren. "I encourage all parents to bring their children Downtown on May 12 to see the vehicles that make City operations possible. Free, family friendly events like Little Kids and Big Rigs bring people together and build community in our city, which helps us create more jobs, safer, more vibrant neighborhoods and better educational opportunities for our citizens."
Children will be able to climb aboard and inside many vehicles including fire trucks, refuse trucks, police cars, construction equipment, an ambulance and much more!
Staff from the City's Rec on the Move mobile recreation van and Healthi Kids team members will offer free activities and games. Kids can have their faces painted for free and meet local mascots. Food will be available for purchase.
For children who are sensitive to noise, a horn-free hour will be held from 10 to 11 a.m.
Free on-street parking is available on nearby streets.
Visit www.cityofrochester.gov/kidsandrigs for more information.