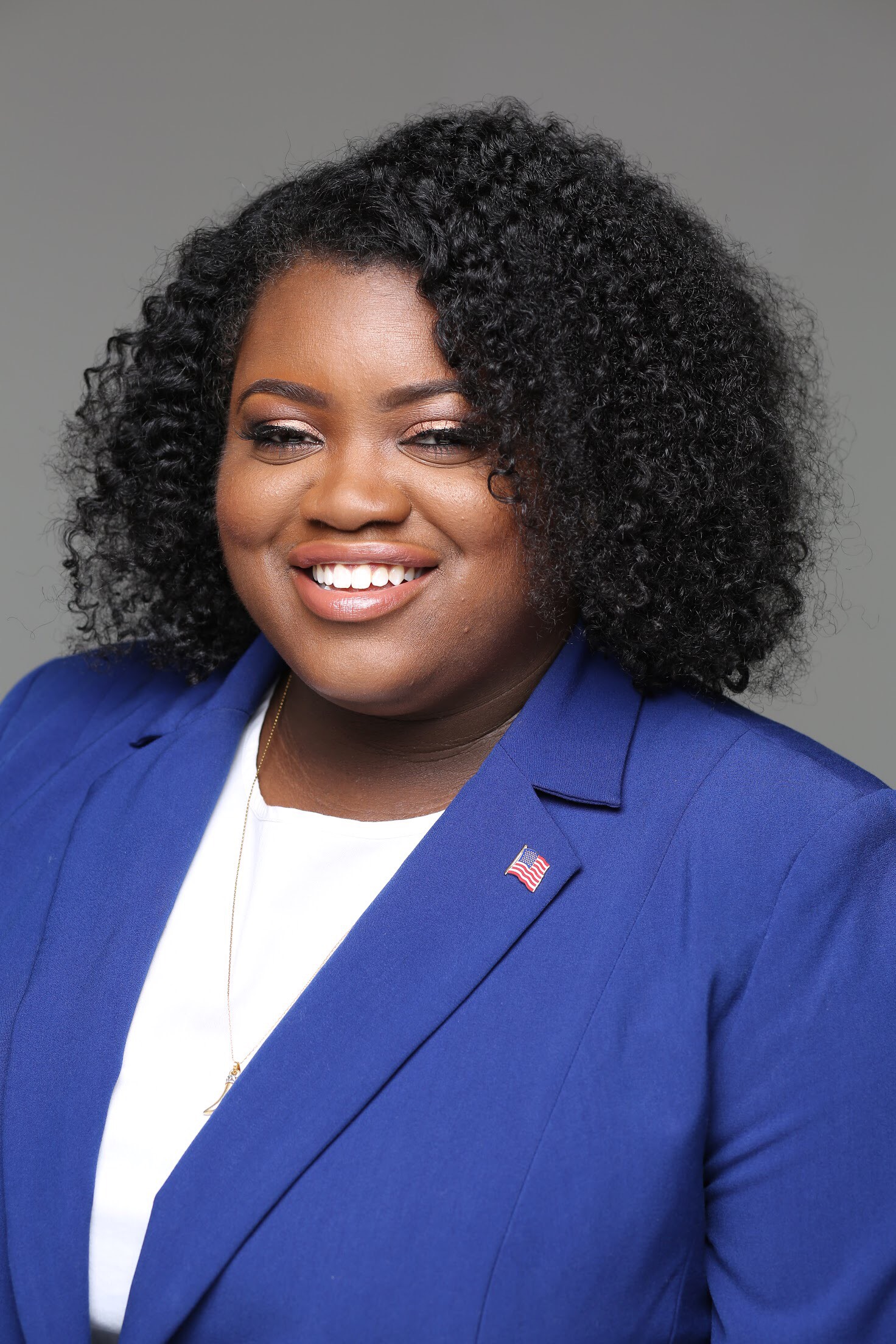 Cover Photo: Brittaney Wells SOUTHWEST TRIBUNE
The Monroe County Democratic Committee (MCDC) today announced the appointment of Brittaney Wells as the new Executive Vice Chair. Wells brings extensive campaign, local organizing and governmental experience to her new leadership role in Rochester's local Democratic Party. Committee Chairwoman Jamie Romeo appointed Ms. Wells to replace longtime Vice Chair James Vogel, who recently resigned after over 20 years of service.
"I am excited to now have Brittaney Wells working with the MCDC Team to help move forward our strong local Democratic Party's message and agenda of inclusion, diversity, and justice," said MCDC Chairwoman Jamie Romeo. "Brittaney's vast experience will be an incredible asset to Democratic candidates and I know she will help propel our party to even greater success here in Rochester and Monroe County."
"Brittaney Wells understands our community, she understands campaigns and because of that she understands that all politics is local," said Mayor Lovely Warren. "I know Brittaney will work tirelessly to move Democratic Party candidates and ideals forward, all while working to ensure we are making a difference in the lives of the everyday people who call Rochester and Monroe County home."
"The Democratic Party always needs new leaders to step up and help propel our party, its candidates and it's ideals forward," said NYS Assembly Majority Leader and Congressional Candidate Joe Morelle. "I look forward to working with Brittaney Wells to move our party forward and to make our community an even better place in the process."
Brittaney Wells is currently the Director of Community Wealth Building for the City of Rochester. She is a graduate of SUNY Brockport and has extensive campaign experience at the local, state and national levels. Most recently, Wells Served as Campaign Manager for Mayor Lovely Warren's successful primary and general election victories. She has worked extensively on the election and/or reelection campaign(s) for President Barak Obama, Hillary Clinton, Assemblyman David Gantt, City Council representatives, County Legislature representatives, Sheriff Todd Baxter, and former Members of Congress Kathy Hochul and Daniel Maffei.
In addition to her current position, Wells has worked in the City of Rochester's Office of Constituent Services and the Office of the Chief of Staff. She also worked on Capitol Hill in then Congresswoman Kathy Hochul's office and locally coordinated President Barack Obama's Reach Higher and My Brother's Keeper initiatives.
"I am excited to bring my extensive community, political and campaign experience to the county Democratic Party as Executive Vice Chair," said Ms. Wells. "I hope to fill the big shoes Jim Vogel has left for me and to bring many Democratic Party victories home to Rochester and Monroe County because I believe in and care deeply about my neighbors and their futures."
Romeo, Warren and Morelle all wanted to express their thanks, gratitude and best wishes to Jim Vogel for his many years of distinguished service to MCDC.
"On behalf of Mayor Warren, Majority Leader Morelle and a grateful County Democratic Party I want to thank Jim Vogel for his dedicated service," said Chairwoman Romeo. "Jim has been a great leader for our party and we wish him much future health and happiness."
MCDC's Vice Chair position is an unpaid, appointed leadership position.