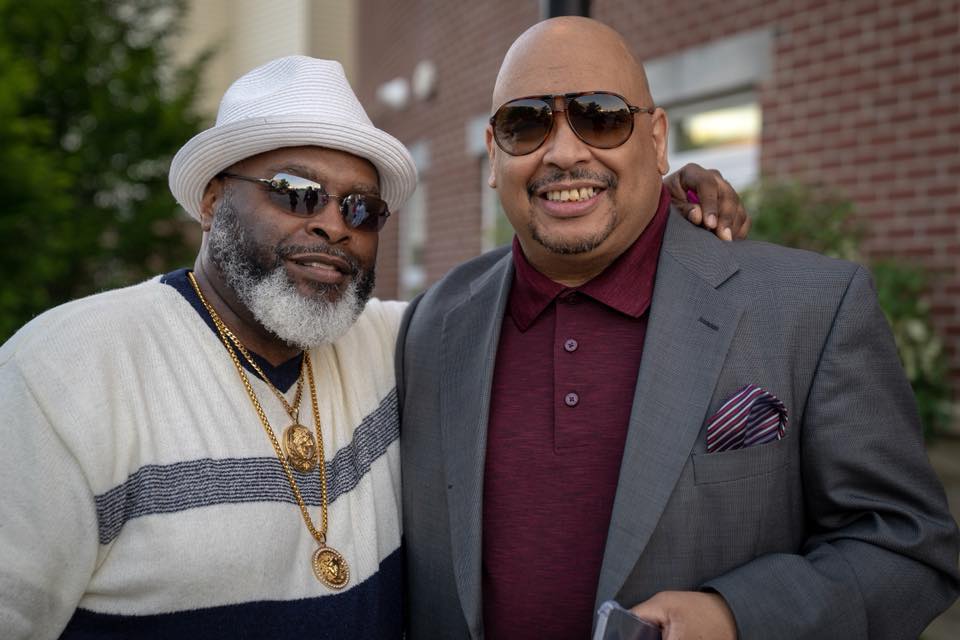 Cover Photo: Grand Tone and Local Gospel Icon Paul Boutte
Tony Simmons, artistically known as Grand Tone, has been around the entertainment industry all his life.
His work at Dajhelon, an upscale studio on East Avenue in the early 1990s with local icon Paul Boutte, is where Simmons learned a lot, working with the hottest names in entertainment.
The journey for the church-boy at heart began as a B-Boy, (a young man involved in the hip-hop culture) break dancing, pop-locking and rapping with friends at DJ Whiz house, after school.
Within the many functions of entertainment, Simmons found a passion in directing, hosting and promotion, besides producing and writing music.
Other than, singing in the church's choir, Simmons was instrumental in planning and managing church events including the Pastor's Anniversary.
"This is where I got my knowledge in 'how to,' organize a successful event," Simmons recalls.
His first opportunity to work as a professional, began with Boutte at ROC Music Group LLC, as a producer and songwriter.
"Boutte was the first guy who believed in me," Simmons proclaims. "He's like my best-friend, we've been rocking-out for more than 20-years now."
Shortly after, when Boutte accepted a job working as a producer and songwriter at Dajhelon Studio, he brought Simmons aboard.
The hottest names in entertainment like 2Pac, Suge Knight, Mike Tyson, Jada Pinkett and producer Stevie J, could be seen casually hanging-out at Dajhelon, on any given day.
"Because Jodeci, a dominant male R&B quartet was recording their album- The Show, the After Party, the Hotel in Rochester," Simmons notices. "Instead of going to New York City or the state of California to try to break into entertainment, the people who drive the industry was coming to Rochester. I learned a lot about the business from producers DeVante Swing and Timbaland and R&B artist Missy Elliott," he said.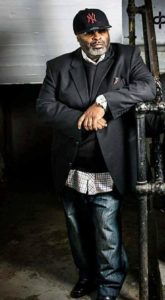 Grand Tone
ROC Music Group primarily worked from the studio for several years, before moving to live entertainment, which started with co-producing, managing and directing, the city of Rochester Annual Music Summer Fest, during the administration of Former Mayor Bill Johnson.
As years progressed, ROC Music Group disbanded. Nonetheless, Simmons kept getting calls, so he created ROC Music Live Entertainment.
The following year, he got a call from incoming Mayor Lovely Warren to create an urban version of Party in the Park, which morphed into ROC the Park.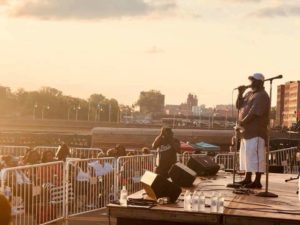 Host Grand Tone
"So, I pulled together Boutte and local band leader Carlton Wilcox of Carlton Wilcox Live, to help me put it together. And now we're in our 5th-year," Simmons said.
He's also working to assemble an award show for pioneers like local Gospel Legend Alvin Parris, who's considered the grandfather of Gospel music in Rochester.
"Rochester icons of Gospel music like Julius Dicks, Rufus McGee, and Boutte, came from his cloth," Simmons implies, "We have to give people their flowers, while they're still living."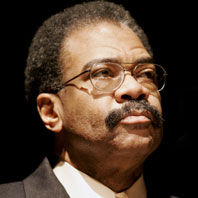 Alvin Parris, Local Gospel Music Legend
You can contact Grand Tone on Facebook for any entertainment purposes or catch him on his radio show, Rhythm and Groove Radio at 100.9 FM or live-streaming at www.1009wxir.com, every Wednesday night with The Legend Shawn Powell, from 6pm to 8pm.
"It's a hot R&B show about established artists from the old school, middle school and new school," Simmons said. "But, we also rep our local artists to the fullest. You can't be big anywhere else, if you're not big at home," Simmons acknowledges. "Rochester has so many talented artists across-the-board. It simulates the Harlem Renaissance of the 1920s."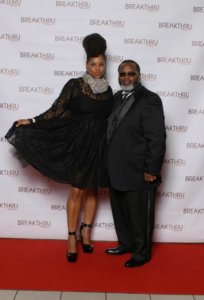 Grand Tone and wife Star, Rochester's Entertainment Power Couple