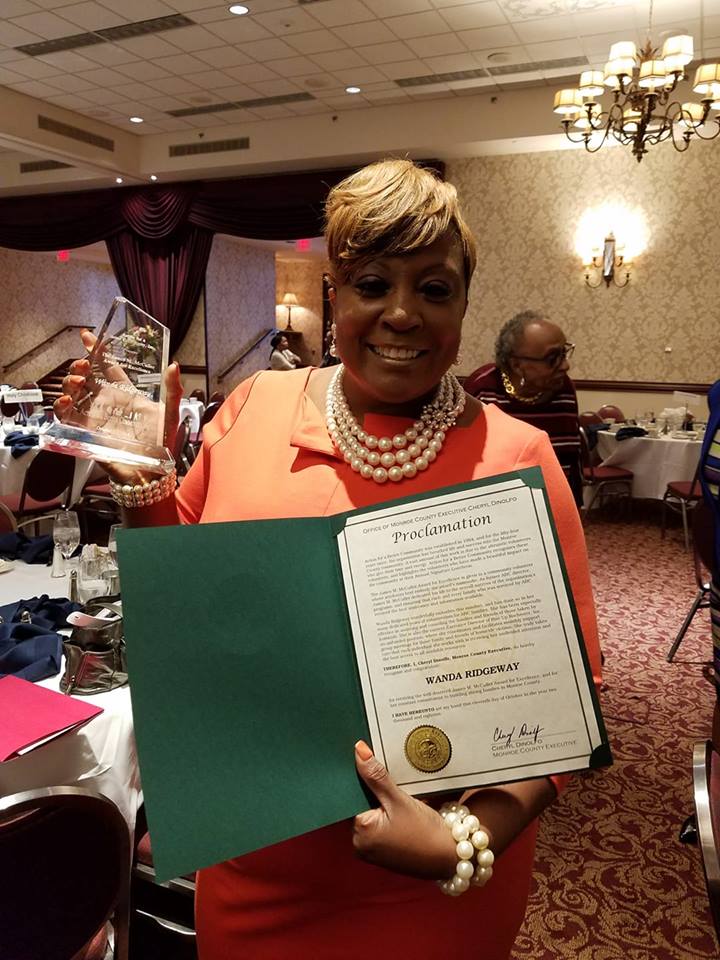 Like…. if the Covid-19 pandemic is not enough, in the last few weeks, the city of Rochester has been plagued with senseless acts of gun violence that are happening day to day and night to night; especially in the city's northeast region, where twenty-three shootings occurred, resulting in eighteen homicides. The level has gotten so upsetting that Mayor Lovely Warren and Rochester Police Department (RPD) Chief La'Ron Singletary announced new efforts to curb recent violence.
Laws and Regulations regarding public gatherings to be strictly enforced
• The Emergency Order prohibits public gatherings and large private gatherings, excluding bars and restaurants, between 11 p.m. & 5 a.m.
• State Police will provide troopers to assist RPD
• Sound systems and equipment used for illegal gatherings will be confiscated.
Results from an on the ground survey conducted and confirmed by speaking with teenagers and young adults face-to-face, who reside on the most troubled streets of Rochester, Wanda Ridgeway, executive director of Rise Up Rochester stated, numerous children that have come across their path said their first experience with handling an illegally obtained gun was around the age of thirteen.
So, the most important question at this point seems to be….where are the guns coming from?
The general census from law enforcement point to people traveling to southern states, where firearms are easy to purchase because of the states' lackadaisical laws when it comes to gun safety and they are then re-sold on the streets of Rochester. But most troubling too many is a widespread belief flowing through the chatter of neighbors consenting to a notion that the majority of guns are supplied by the city's corner stores; which by city code are classified as grocery stores but the majority of their revenue is rendered from alcohol and cigarettes.
When asked about this probability Ridgeway said we know there are more guns in the streets right now than there ever have been. And she agrees, many guns are purchased from southern states and sold on the streets of Rochester, but she also stated, "there is a need to put more pressure on corner stores in our neighborhoods."
"We walked on Jefferson Avenue a couple weeks ago and I was so disappointed with one corner store owner because my thing is……. Why do you allow them to congregate in front of your store like this? She asked. "Have you reached out to anybody to have someone assist you and have them removed? His first response is [everybody got guns, everybody got guns. In my country you can have a gun when you are eighteen,"] she said. "I was shocked! Because his response had nothing to do with the question that I had asked. I just asked him, why does he let them hang out in front of his store? So, I think, we need to put more pressure on these stores….on them, because they come into our country and it is fine and dandy. However, you open up a business, but there is nobody in the store from our community that works there," Ridgeway noted. "The owners do not pour it back into the community, so it is like why are you here? You make money off our communities and send it back to your country. And why did we have to have five of those types of corner stores on one block? The mesh of corner stores in our communities are not even one-hundred yards away from each other. A struggling neighborhood does not need all those types of stores."
Rise up Rochester is a non-profit ministry formulated out of Baber African Methodist Episcopal church. The organization was started after several parishioners of the church experienced the heart-breaking grief of losing a loved one to a senseless act of violence, who decided to come together and commit themselves to do something to empower the community to establish and maintain a nonviolent culture and provide support to crime victims and their families. The group has been around since 2009.
"We wanted to do something," Ridgeway said. "So, we go into the schools and speak with the children to take an active stance against violence. We do mediation, provide resources to the community, educate and empower people to vote and to get to know their elected officials," she pointed out. "So, we kind of do a lot but it is basically empowering our community to be better people."
"For example, the community garden over here on Roycroft and Portland. We are out here cleaning it, "she pointed out. "It is not our garden and none of us live in this area. But we have to start somewhere. People, if they see you doing it, they will start doing it also. So, we had some neighbors come out and they started cleaning up. But you have to empower people in that way."
The organization also partners with the local police force.
They have worked with the former RPD Chief Michael Ciminelli and today with RPD's current chief La'ron Singletary, especially during their annual Safe Summer Initiative events.
"Since most homicides in Rochester are because of disputes, Safe Summer mobilizes residents to take back our streets," Ridgeway said. "Disputes without intervention, far too often lead to either a casket or prison."
"We basically ask our local law enforcement officials…. what is the best area to do our outreach?" she continued. "So, they provide high crime areas and with the partnership of RPD officers, we stroll around the neighborhood and talk to community members and find out what they need? What they are afraid of? And why do they not say something, when they see something? Like the Chief said, you have to speak up if you see something even if you don't want to deal with the police you can call 211, they are resources out there," Ridgeway said.
We also work closely with Sabrina Lamar, Rochester Institute of Technology (R.I.T.)Project coordinator of Project CERV (Community Engagement to Reduce Victimization), where we try to go in and treat all gunshots like homicides.
"We go into the hospitals and try to create safety plans after someone has been shot, so they do not come back out and be revictimized," she explained. "What we have been seeing is a lot of those guys have been coming back and being revictimized after being shot. We just had a guy who was murdered a few weeks ago. He was shot a week before in both legs. In the next two weeks, he was dead. So, we need to come up with different plans to try to save some of these people's lives."
When asked if Rochester's poor education system and the city's decades of systematic racism, resulting in producing impoverished neighborhoods and conditions are a precursor to senseless violence in the city's neighborhoods and other urban hubs across America, Ridgeway said, she truly believes in that.
"Going out speaking and being enlightened I had to pull the wool off my eyes for some things I was saying and had to realize that everyone didn't have the opportunity I had to be raised in a two parent home, who applied pressure on me to be the best that I could be," she said. "I see a lot of young folks and they say, I am trying to survive out here. I work in the schools and see the conditions of being homeless and kids who are not eating because mom and dad are on drugs. They are out here trying to do what they can do," she said. "So, we got to find resources for them and jobs. They want it, but they got to trust people and people got to stop being so judgmental and get out here and ask them what can I do for you guys? What do you need from me? How can I help you?" Ridgeway strongly implied. "Don't fail them, be consistent. "And we need it to be a community-city wide effort. They are too many things out here that kids do not know. They got all these reentry programs out here and people just do not know anything about it. They do not, because they know not. If they do not know, they are not going to do it," she said.
We also got to build relationships. We got these new cops that come out from the suburbs and they think just because they got on a uniform, they can talk to people in any kind of way.
"We are going to have to reintroduce them to community policing," Ridgeway pointed out. "They need to be on the ground during training. They need to come and walk these neighborhoods, so they can understand what they are getting themselves into. So, they will know that there is a mother who may have a son with mental illness. They will know those people because they would not be afraid to talk to them. The only way they identify the police is when something goes on and they are ready to arrest them. They say, they never come any other times. It was not always like that. So, we got to build those relations again." "Furthermore, we got to build those relationships with the faith-based community," Ridgeway added. "How is it that your church is in the middle of the community among all these homicides and you have not been out there. A lot of them respond that they do clergy on patrol, but it is obvious that it is not enough."
You can volunteer or support Rise Up Rochester efforts by contacting Wanda Ridgeway through email at:
[email protected]
For those who want to support the organization financially visit their website at: www.riseuprochester.net using the services of PayPal. "But we are really looking for volunteers," Ridgeway said.
Article by: Author and Journalist Rodney Brown, executive director of Brown Publishing LLC and Southwest Tribune Newspaper