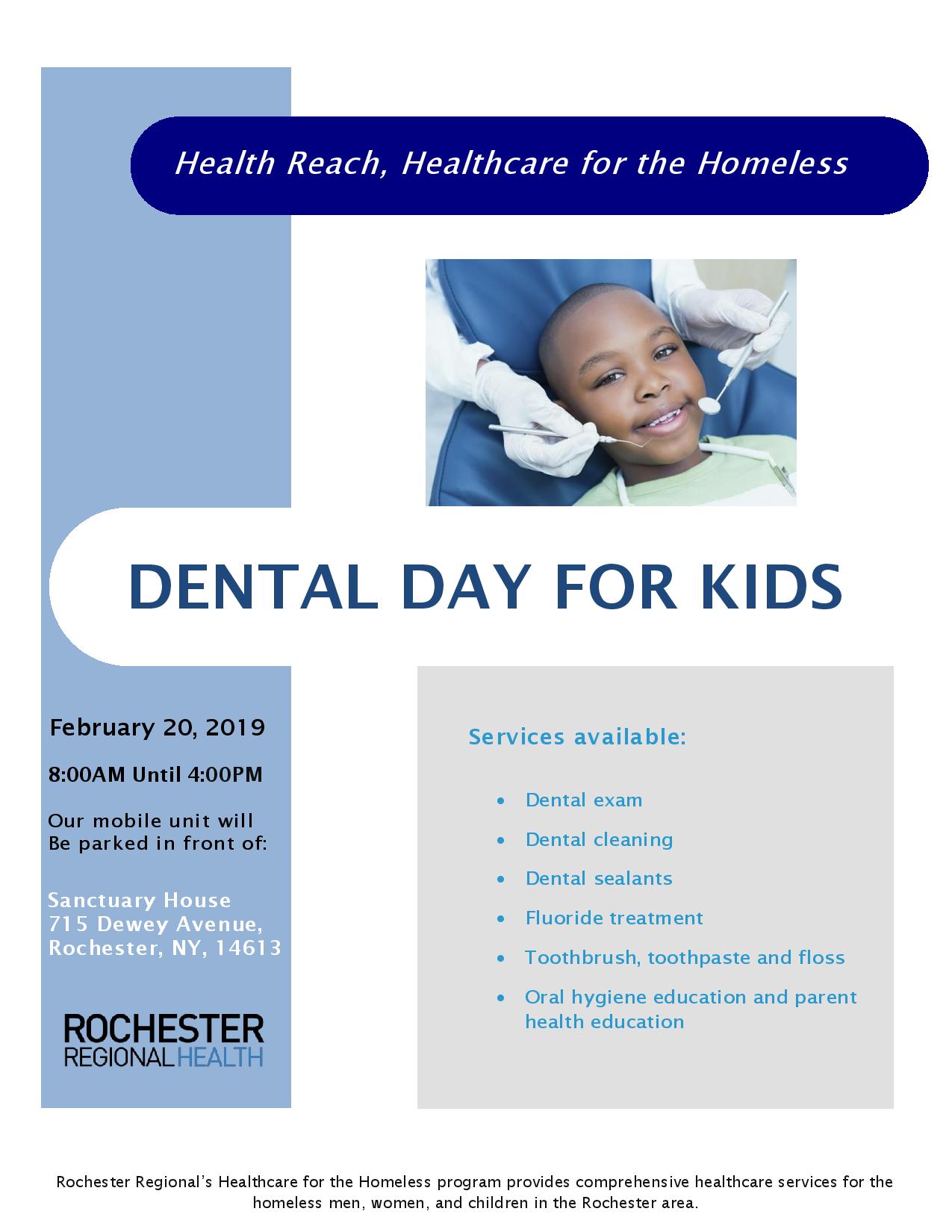 The Health Reach Dental team is taking advantage of the school vacation in February and having a Kids Day!
What: Health Reach Dental Kid's Day
When: February 20, 8am-4pm
Where: The mobile unit will be parked in front of Sanctuary House, 715 Dewey Ave.
Who: Children, of any age, who are in need of dental care and are, or have been, effected by homelessness in the Rochester area
Please use the attached flyer to get the word out to any of your residents that have children. We will be focusing on exams, x-rays, and treatment planning, but will do treatment and cleanings as time allows.
Sara Green
Dental Hygienist Health Reach
Rochester Regional Health
St. Mary's Campus
89 Genesee St.
Rochester, NY 14611
[email protected]