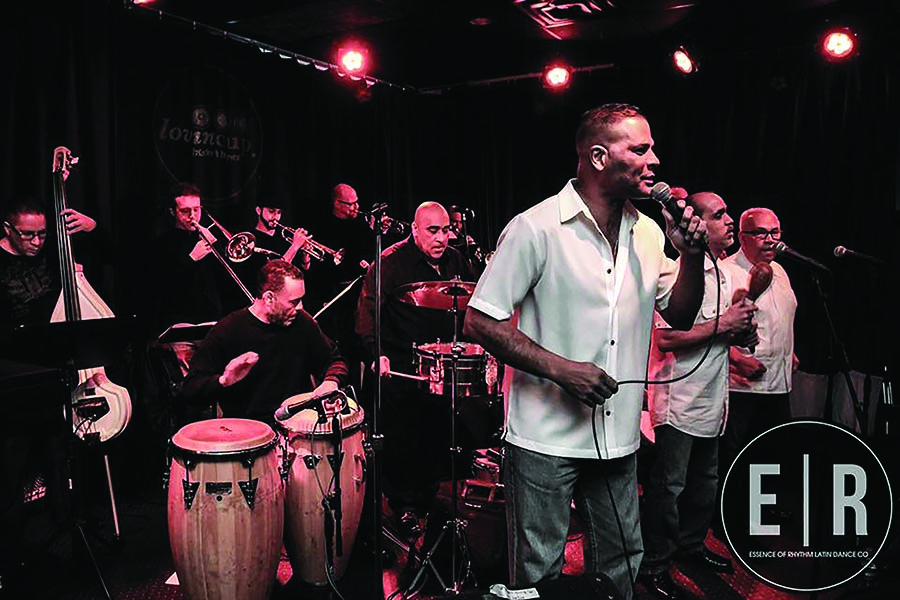 BY LEAH SHAW
In the weeks that have followed Hurricane Maria, the humanitarian crisis that exists in Puerto Rico is still present.
Over 80 percent of the island is still without power, and the death toll continues to rise, as health care workers battle the daily crisis caused in part, by lack of diesel fuel and medical supplies.
Rochester salsa band Orquestra La Muralla, consisting of 11 Latino musicians, 9 of which are Puerto Rican, intends to give proceeds of their first album in 30 years to hurricane victims.
The band has been in the Rochester community for over 40 years, merging the sounds of piano, bass, congas, and guiro, among other instruments, with melodic singing.
Recording a new album has been a long time coming, says Tony Alvarez, band director and timbales player. But for now, production is on hold, until further notice
"We had to put it on hold because of what was happening in Puerto Rico," said Tony Alvarez, Orquestra La Muralla manager and timbales player. "We all have family in different cities. Some of us haven't been able to get in touch with them because of the lack of electricity."
The band traces its history back to 1950, when musician Mike Rosario moved from Puerto Rico to Rochester and founded La Muralla in 1969 with singer Johnny Vega

Local musicians joined the band and played until 1992. After founder Mike Rosario's death in 2014, the band reunited to continue what was started 48 years ago
Orquestra La Muralla is doing everything they can to help 'la isla del encanto' (the island of enchantment).
They played at the Oct. 7 #ROCRelief show, hosted by the City of Rochester at Parcel 5, that raised over $10,000 to benefit hurricane victims in Puerto Rico and the Caribbean. They also performed songs at a community event, hosted by Sonny Colon and Felix Martinez on Oct. 15.
When it comes to recording an album today, there's a symbiotic relationship between talent on the island and on the mainland, says Hector Arguinzoni, La Muralla singer. When the crisis subsides, the band plans to tap into that idea, using a portable studio to feature talent from Puerto Rico.
The album will feature local musicians as well, says Alvarez. The band has received songs from 3 contributors already.
In the meantime, Orquestra La Muralla will continue practicing new material and keeping the spirit of salsa alive in Rochester.
"When I was growing up in the 60's, when I was a teenager, you listened to salsa music, you learned to dance to salsa," said Arguinzoni. "We've all been involved in music for a long time. It's just a love of music."
New York state is home to over 1.1 million Puerto Ricans. In Monroe County alone, 30,000-40,000 people have a connection to the island. Approx. 28,300 Puerto Ricans are in Rochester according to 2015 U.S. Census data.