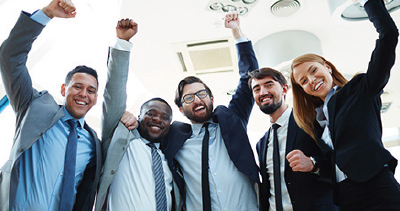 BY RODNEY BROWN
According to 5-year estimates dating from 2008-2012, the American Community Survey (ACS)estimates 33,494 Rochesterians do not have a high school diploma and 77,980 Rochesterians have a high school diploma with some college, but no college degree and may be living in poverty.
And because of the above-mentioned data, Return on Investments (ROI) has released an Adult Education and Training Report (2008) stating on average, each high school dropout costs the U.S. economy about $260,000 in lost earnings, taxes, and productivity over his or her working lifetim, compared with a high school graduate.
The Office of Adult and Career Education Services (OACES) of Rochester Programs Director Paul Burke, CWDP and Director of Accountability Narlene Ragans, ED. D, strongly believes, OACES can continue to bring down those numbers through their comprehensive range of career-related services to participants that focus on transition to employment, advanced training, and post-secondary education.
"What distinct OACES from other similar adult training centers, we permit out students an opportunity to get a high school equivalency and get a trade at the same time," Ragans says. "Our students who don't have a diploma will take literacy classes one day a week and the other four day, they will be learning a trade of their choice."
"We also have some distance learning programs, which you could take a professional development course on-line," she continues. "One of the new projects we're implementing is the National External Diploma Program for someone who doesn't have a high school equivalency to be able to get one without coming into a brick and mortar environment. This is something I'm very excited about because I think it with help tremendously with so many people that are afraid to return to school. The programs offered also include electrical, carpentry, automotive, culinary arts, quick print and promotions, and certified nursing assistance.
Popular programs such as certified nursing assistant, many of the students see this field as an opportunity to get a job. And equally popular is the electrical program where the students can learn residential and commercial wiring in a 6-month time and possibly land jobs paying $15 to $18 dollars per hour, which Ragan describes the estimated salaries as life-changing for many of their students.
According to OACES 2017 Progress Report, the organization provided services to over 5,100 people in the Rochester community annually including seven in-demand career training programs.
48 OACES participants gained employment, 78 improved their employment, 282 reduced their public assistance and 71 students received their High School Equivalency Diploma.
Over 1,080 participant parents who cared for 1,088 children attending RCSD Schools were serve.
"OACES is the best kept secret in our community," Ragans points-out. "We enroll students all year long and continue to change lives every day."
To learn more or enroll visit the website: OACES.net
You can sign-up and schedule yourself or visit the center at 30 Hart Street.