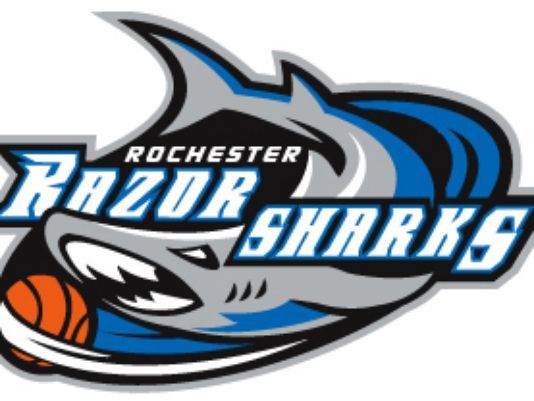 Alan Dale, NAPB Media Relations
The Rochester RazorSharks definitely haven't given up on their chances to make a run at the North American Premier Basketball (NAPB) league playoffs at the end of the season.
They showed that Sunday night.
Behind a solid start to the second half and the ability to close, the RazorSharks won their second straight game and in impressive fashion, winning 119-109 at Yakima.
Rochester (8-15) is now three games out of the fourth and final playoff spot as the regular season heads into its final month.
The victors were led by Traevon Jackson (25 points), Bernard Edwards (22 points), Erick Williams (21 points, 13 rebounds), Jerice Crouch and Gregoryshon Magee (17 points apiece) as they pulled away from a 51-49 halftime lead with a 35-22 run of play for the third quarter to earn the win.
"Yakima came out on a 11-0 run, then we matched it with a run of our own.," Rochester coach Clay Pittanaro said of the game's start. "We were able to stay composed and fight for the next 40 minutes. They're a good team, one of the best in the league. We have a day to rest and will be ready to come out and play again on Tuesday."
Second-place Yakima (14-7) was spearheaded by Mac Koshwal (20 points, 10 rebounds), Robert Upshaw (18 points) and Cedric Jackson (15 points). "We allowed them to start quick in the third quarter," Yakima head coach Paul Woolpert said. "The deficit was two at the half and they went on an 18-5 run to take a 15 point lead. We were able to cut it to six before they went on a run to take it back to 15 entering the fourth. We will have to be ready for Tuesday night."