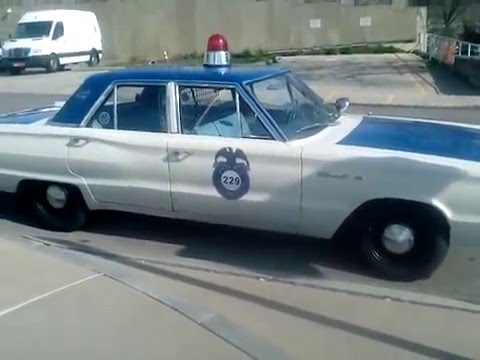 (Jan. 29, 2019, Rochester, NY) – Mayor Lovely A. Warren proclaimed 2019 as the Rochester Police Department Bicentennial Year in a ceremony today that kicked off a year of events to celebrate the upcoming 200th anniversary of the law enforcement agency.
"For two centuries, the Rochester Police Department has protected and served this community with dedication, integrity and bravery," said Mayor Warren. "These are the timeless values of the RPD. I am honored and humbled to stand with the men and women of this esteemed agency and the citizens of Rochester as we celebrate this historic milestone."
The bicentennial year of activities began with a dedication ceremony to mark the installation of one of the RPD's oldest artifacts to a new home. A stone statue of an eagle that once adorned the old 5th Precinct building on the former Bronson Avenue (now Dr. Samuel McCree Way) has been restored and relocated to the lobby of the Rochester Public Safety Building. The eagle statue had been located in the City Hall outdoor courtyard.
The old precinct buildings (two remain, including one on University Avenue that serves as the home of Writers and Books) were built more than 100 years ago and designed by Claude Bragdon, one of Rochester's most famous architects. The statues were positioned above the front doors of the buildings to represent the protective watch that the RPD provided the city of Rochester. A similar design is included in the RPD's badge and patch.
The Rochester Police Foundation sponsored the restoration project. The statue is more than 100-years old and weighs 300 to 400 pounds. It was moved and restored by Heaster Stone Restoration, which completed the project at below cost as a tribute the RPD. Rochester Monument Co. provided the engraving of the base. RT Masters Stone Co. provided the base Stone.
The RPD will mark its 200th anniversary on Dec. 28, 2019. During the forthcoming bicentennial year, the Department will host or participate in a series of events to celebrate the occasion. The events are being organized by the RPD Bicentennial Committee in partnership with the Police Foundation. They will include fundraisers to benefit the Special Olympics of New York.