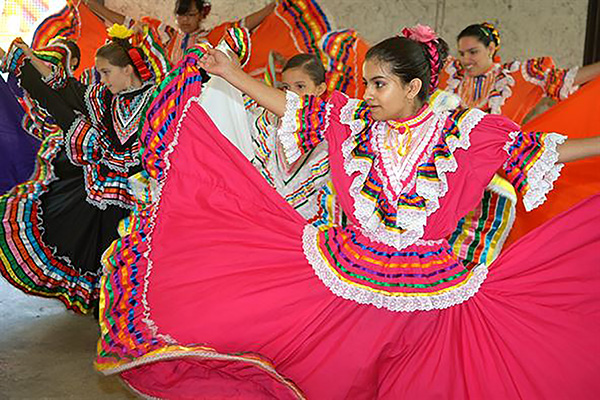 City of Rochester
News Release
Rochester's Hispanic Heritage Committee hosted a ceremony on Church Street in front of City Hall to mark the beginning of National Hispanic Heritage Month in Rochester today. The flags of 23 Latin American countries will be on display in the City Hall atrium through the end of Hispanic Heritage Month, celebrated each year from Sept. 15 through Oct. 15.
The kick off celebration included a performance from the cast of the Geva Theatre production of "In the Heights," a musical involving characters in the largely Hispanic-American neighborhood of Washington Heights in New York City.
"Hispanic Heritage Month provides a wonderful opportunity to celebrate the traditions and cultures and recognize the enormous contributions of Rochester's Hispanic community," said Mayor Lovely A. Warren. "I am grateful to the Hispanic Heritage Committee for once again putting together a great series of events to celebrate Hispanic Heritage Month. Rochester's cultural diversity is a source of tremendous strength and pride for our community, which bolsters our efforts to create more jobs, safer more vibrant neighborhoods and better educational opportunities."
The theme of this year's Hispanic Heritage Month is "Exhibiting our Cultural Treasures: Exhibiendo Nuestros Tesoros Culturales." The month will feature an array of events in City Hall and at other locations to celebrate the contributions and accomplishments of Rochester's Hispanic community. For more information and the complete list of Hispanic Heritage Month events please visit www.cityofrochester.gov/hhm.