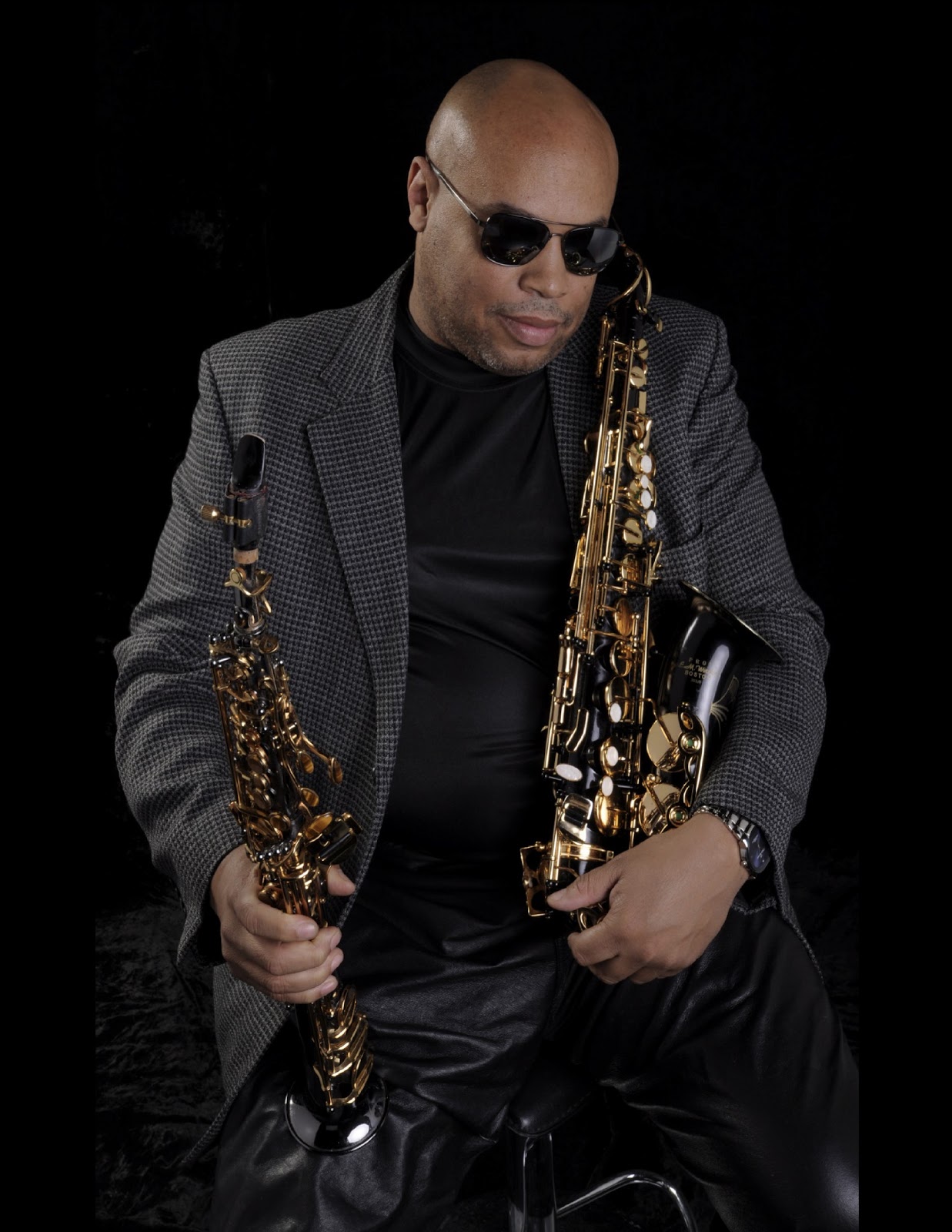 BY RODNEY BROWN
"Most musicians play music, I play life," Highsmith said. "Music to me is the perfect metaphor for life, because the beauty of life has harmonies and the notes are in your stories. All music is life. I don't play to entertain people," he explains. "I try to be sincere as I can possibly be with what I'm trying to do musically. I'm not a commercial player, I'm genuine. However, I like and play a lot of music from many genres."
Jimmy has shared the stage with multiple Grammy winners including Najee, Alicia Keys, Wynton Marsalis, Natalie Cole and many more notable mentions.
Highsmith started playing piano at 6-years old, before he started playing the saxophone at 8-years old. Up to this date, he has been playing the saxophone for 42 years. And has produced and released a new album every 2-years for 15 years.
His latest in September of 2017 titled, 'Indigo Chronicles,' features tracks dedicated to his late mother-in-law, WDKX's disc jockey Tony Boler and his uncle Alton Owens, who all passed away in 2017.
In December of 2006, Highsmith was inducted into the FCD Duke Ellington Hall of Fame for Musical Genius.
Other awards include, The Pride of the Ancestors in 2007, The Arts 2008 Spotlight Award for Musical Achievements and in that same year, honored by former Rochester Mayor Robert Duffy, who proclaimed June 1st, as Jimmie Highsmith Jr. Day.
Jimmy's music can be purchase at online stores over the internet, and most brick and mortar stores. Plus, he always have his music readily available in his car.
To catch a show, visit the website, Jimmy Highsmith Jr. Reverb Nation or his Facebook page.