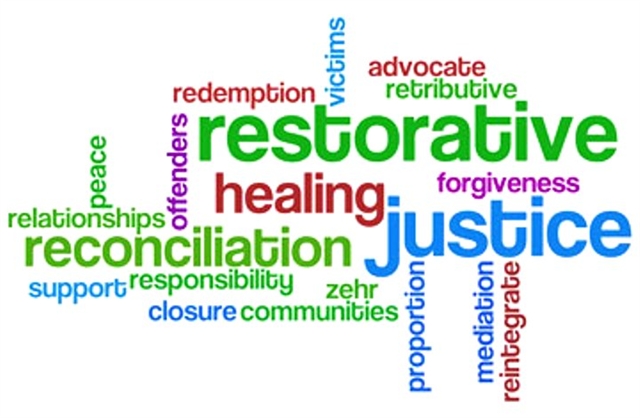 RCSD RocRestorative Presents Restoring Rochester Conference
Dr. Monique Morris and Dr. Christina Watlington Deliver Keynotes on March 10
Rochester City School District RocRestorative is pleased to announce the second annual Restoring Rochester Conference on March 10, 2018, from 8:15 a.m. – 2:00 p.m., at the Holiday Inn Downtown, 70 State Street.
The theme of this year's event is Healing and Empowering Our Community Through Restorative Practices, with keynote speakers Dr. Monique Morris and Dr. Christina Watlington.
This year's conference, co-sponsored by M.K. Gandhi Institute for Nonviolence, will focus specifically on the call to action to empower young women of color in the City of Rochester.
Restorative champions across the city and country are using Restorative Practices in settings such as schools, community-based organizations, faith-based organizations, the judicial system, and mental health organizations to heal harm and rebuild relationships.
Through a series of keynote speakers, workshops, and panels, the Restoring Rochester Conference will provide an opportunity for learning, growth, community, and celebrating the tremendous potential as a Restorative Rochester.
Social justice scholar and award-winning author of Pushout: The Criminalization of Black Girls in Schools, Dr. Monique Morris has nearly three decades of experience in the areas of education, civil rights, juvenile and social justice.
She has written dozens of articles, book chapters, and other publications on social justice issues, and she has lectured widely on research, policies, and practices associated with improving juvenile justice, educational, and socioeconomic conditions for Black girls, women, and their families.
Dr. Morris is the Founder and President of the National Black Women's Justice Institute (NBWJI), an organization that works to interrupt school-to-confinement pathways for girls, reduce the barriers to employment for formerly incarcerated women, and increase the capacity of organizations working to reduce sexual assault and domestic violence in African American communities.
Clinical psychologist Dr. Christina Watlington understands the impact of trauma on the lives of youth, especially for young women of color.
With a mission to help others live a more meaningful life in service of their chosen values, Dr. Watlington treats each client with compassion and dignity
Her practice is trauma informed, and she recognizes trauma as an important factor in psychological and physical symptoms.
Her work circles around the belief that "You can't live a positive life with a negative mind." With more than a decade of experience working with clients who suffer from depression, anxiety, PTSD, and related disorders.
Dr. Watlington has been published in peer-reviewed journals and is a member of professional psychological organizations, including the American Psychological Association (APA), Delaware Psychological Association (DPA), and The National Association of Professional Women. Her Mindful Moments blog covers a variety of topics and provides helpful tips for those ready to live a life worth celebrating.
"RCSD RocRestorative is an effort to begin bridging the gap between the community and individuals who are adversely affected," said Ruth Turner, Executive Director of Student Support Services. "The Restoring Rochester Conference is a chance to bring together individuals with a common heart and call to action for the city of Rochester. As young women of color face many challenges and adversities, the call to our city is simple: Be the one. Be the one who takes time to support, encourage, and listen to a young woman, which will help empower women to speak their words, thoughts, concepts, and dreams."
For more information about the restoring Rochester Conference, visit www.rocrestorative.org.