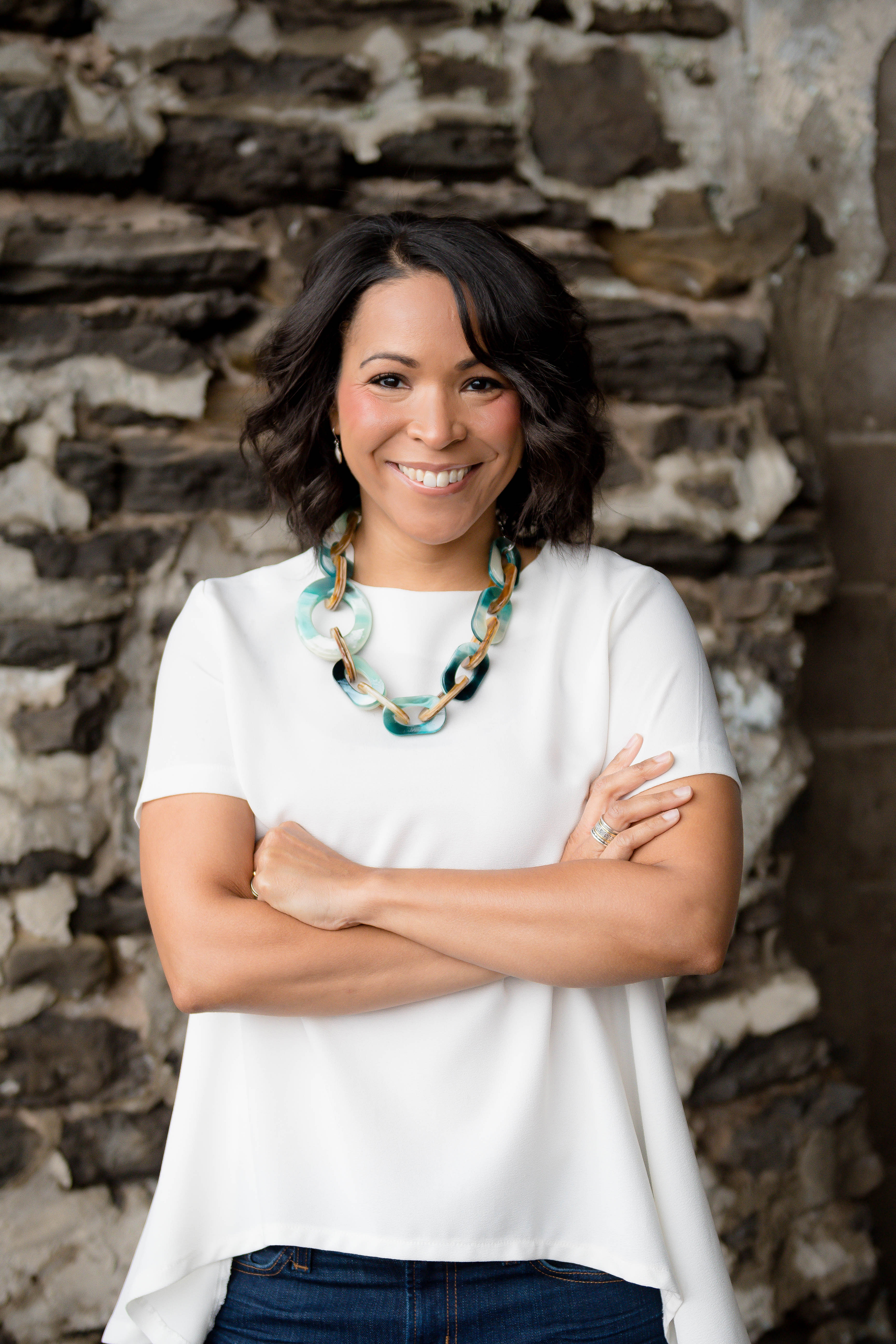 "An empty hanger isn't about emptiness, it's about endless possibilities, mystery and intrigue," said Helene Biandudi Hofer, journalist and creator of The Empty Hanger, a multimedia mini-series that "challenges, and expand how consumers view fashion, clothing choices and everyday dress."
"Basically, it's a story behind the clothing that we wear. And, how clothing is more than a fashion item," Hofer adds. "It's not a surface level thing. The clothes we put on impacts, how we feel, how we view others, and how others view us," she questions. "I don't think, we understand that? I don't think, we've started to uncover, how something like an article of clothing have so many layers?"
The graduate of New York University's Broadcast Journalism program, worked at CBS top-rated show '48 Hours Mystery' in New York City, before moving to Rochester, where she's host and producer of WXXI TV's Need to Know, an award-winning, half-hour weekly news and public affairs program, which is not affiliated with The Empty Hanger.
The mini-series is the latest project released under Hofer's media company HBH Enterprises, which "creates and produces news, documentaries and human-interest content about issues that matter and stories that goes untold."
The Empty Hanger documents people from a variation of races, cultures, nationalities and economic backgrounds, as they share their personal perspectives on why they dress the way they do, right down to complimentary articles like hats, watches, eyewear and other clothing accessories.
"It examines, why people choose to pull certain articles of clothing off the hanger, and the ripple effect of those choices felt around the globe," Hofer states.
We all have to get dress to go out into the world, and that requires us to make a choice.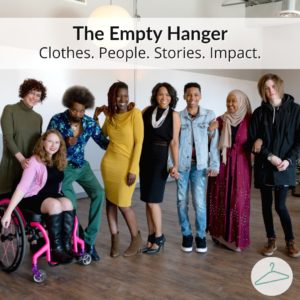 Clothes and Stories
"In a conversation with a fashion psychologist, a statement worth considerable observation was, we don't always know why we choose certain things," Hofer pauses. "But, there's a feeling we get when we put something on," she explains. "A memory is sometimes connected to something we put on, or maybe it's a color that inspired us in some way or hide us when we don't want to be seen that day. They're thorough choices among many others that are made in milliseconds," she notes.
Her father's illness was the motivating factor to explore the personal and mysterious 'awareness' of an individual's thought process that considers attitude, self-reflection and other appearance securities, when prodding through a variation of garments, readily displayed on hangers in his or her closet. And in most cases, their choice of clothing carries the weight of whether, they'll have a good or bad day.
"My dad suffered from a variant form of Sickle Cell Anemia," Hofer said. "So, throughout his life, he had to deal with debilitating pain. But on some days, he would spend considerable time prodding meticulously through his closet, before settling on one of the many professional articles of clothing, neatly displayed on hangers. It was almost his way for him to deal with the pain, he was suffering from," she said. "My dad was a researcher, so I would ask— [Hey papa, you're sitting in your study and you're not going nowhere. So, why are you in your shirt and tie? No one is going to see you except for us."]
"It was because how it made him feel," Hofer explains. "The pain, he couldn't even describe to me, but with those clothes on, he could get through the day. It instilled within a sense of pride and who he was despite the fact, he was dealing with an awful illness. The psychology behind it, is incredible. And it doesn't mean that you're feeling great. It doesn't mean that you're going around acting as though everything is fine," she implies. "You're still honest with people that you're not feeling well, but it does something internally for you. And that was the beginning of this for me," she recalls.
Seeing how her dad operated and utilized clothing to help him get through the day, compelled Hofer to start researching our thought process and the complexities embedded deep within, the universal common practice of selecting articles of clothing, from hangers in our closets every day.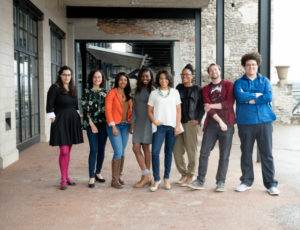 The Empty Hanger Team
When ask to compare, the varying differences of a controversial fashion trend that accentuates a baggy, loose-fitted look, that started with youth in the late 1980s, and lasting well into the late 1990s, to today's youth and their fascination with a tight, skinny-fitted look.
Hofer recalls a conversation with a professor from the United Kingdom about--- Why do clothing trends continue to evolve?
"The professor pointed-out that, preconceived clothing trends traditionally circles back in its own form and fashion," Hofer said. "However, we always want, what's next."
"Before a tight, skinny-fitted fashioned trend began to dominate the clothing world, it was a baggy, loose-fitted trend," Hofer explains. "Whatever, we transition into from a previous fashion trend has frequently been, the total opposite. And it fluctuates with time."
"We had a variation of clothing, a little more tone down than that of Former Rapper Emcee Hammer's oversized wardrobe. Nonetheless, most clothing stores between the late 1980s through the late 1990s, adhered to a baggy, loose-fitted look. But now we have a different kind of baggy," she argues. "We already did that type of baggy, so now we're going to do this type of baggy, which are tight-fitted trousers (pants or jeans) sagged well-below the buttocks and tops (shirts or sweaters) that are skinny-fitted to their upper bodies."
"We recreate the same trend in a different way that's opposite of the original trend, from the prior generation," she reiterates. "We want, what's next. And billions are on the line, as fashion forecasters spend a lot of time trying to predict, 'when' this global phenomenal fashion occurrence will happen among the next generation, and what will the 'new' fashion trend looks like."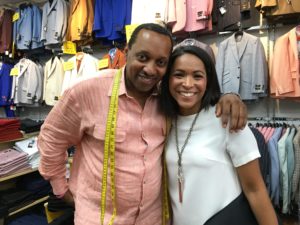 Harlem Tailor Barry Jimenez
To learn more about the powerful attributes of clothing visit HBH Enterprises at: www.helenebiandudihofer.com or go directly to The Empty Hanger TV at: www.theemptyhanger.tv