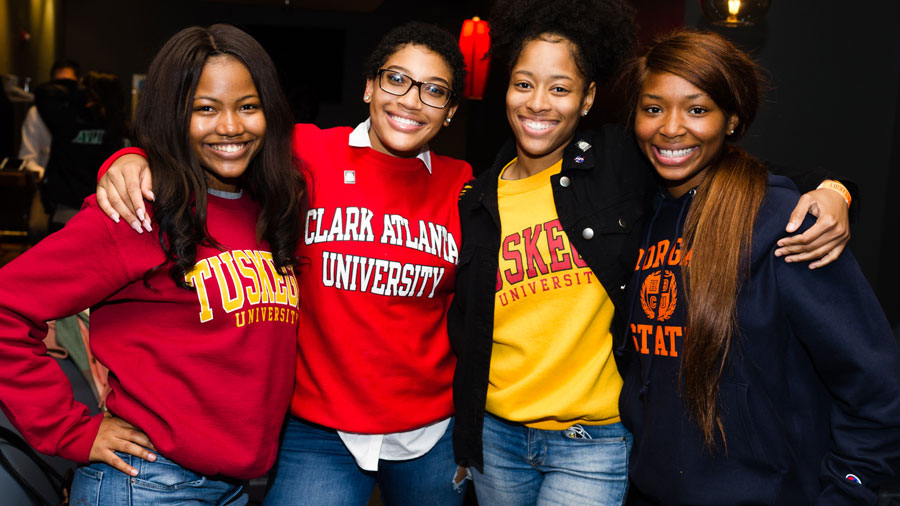 Southwest Tribune Newspaper
Since the date of August 23, 1954, when the United States Supreme Court issued an ambiguous order that public educational institutions should integrate with "all deliberate speed, a large proportion of colleges and universities with student bodies comprised mostly of Caucasians experienced an significant increase in their enrollments with the country's most athletic and brightest black students from urban cities and neighborhoods throughout the nation, while simultaneously the enrollment at traditional Historical Black Colleges and Universities (HBCU) experienced a steep decline.
"The percentage of Black students enrolled at HBCUs fell from 18 percent in 1976 to 8 percent in 2014 and then increased to 9 percent in 2020," according to the National Center for Education Statistics. HBCUs such as Morehouse College in Atlanta, Georgia, have seen an increase in applications. At that school, the number went up over 60% in 2020 from the previous year, according to Data USA.
There are plenty of reasons to apply to an HBCU. Firstly, they are highly competitive universities that typically demonstrate a long history of academic achievements and social influence. In general, they are small, close-knit communities that generally perform excellently, as well as maintain a sense of cultural pride.
One of the primary reasons for many Black students is that they tend to offer an overall better experience for minority populations in the US. Most HBCUs cater to the unique experience of being a Black American, so students generally feel safer and more supported.
Since HBCUs were originally designed to support the educational needs of African Americans, the experience that the student body receives remains notable. From better academic opportunities to cultural events, HBCUs present an overall better experience to their students.
In the end, being surrounded by members of your own community, all of whom are looking to achieve excellence through a high-quality educational institution just naturally needs a better student experience. Students typically have lower dropout rates, are more content at their university, and rate overall better happiness at the university.
While this isn't to say that non-HBCUs aren't also good options for Black Americans, it's definitely true that Historically Black Colleges and Universities offer a unique experience that you won't be able to get anywhere else. As the name implies, going to an HBCU means that you're going to be connected to the history of the school. So even if you're not going to be a history major, you're still going to learn a lot of Black history, especially when it comes to the education field.
Since many higher-education institutions often deal out a whitewashed version of certain subjects, it's the role of HBCUs to present the often-harsh truth of US history. This means that the student population who attends these institutions is going to feel a connection to the past with the goal of improving the future.
In fact, most HBCUs offer a huge number of extracurricular groups, many of them being based in activism. Considering the fact that HBCUs were literally born out of civil rights activism, it's only natural that the higher-education institutions are full of individuals who want to carry on that tradition and continue the fight for equality.
This tends to be especially true in the Southern US, where topics related to the tumultuous past tend to be quite controversial and many of the universities tend to be rather avoidant when it comes to these issues. By doing so, they often leave many of their Black students feeling invalidated and discriminated against. For that reason, most HBCUs are there to fill in the gap.
They openly discuss Black history, especially within the context of the Southern US where most of them are based. Plus, many of the country's most important civil rights movements began in these very universities. For example, in 1960, Shaw University worked directly with Martin Luther King Jr. to carry out the Freedom Rides.
This is just one small example, but you can rest assured that by going to HBCUs, you're going to be living where history was made.
This shouldn't come as a surprise either, but HBCUs are cultural hubs that promote and encourage the development of Black culture within the US. Most of these universities understand that a strong cultural connection is absolutely fundamental in a higher-education institution. For that reason, they actively support artist expression in a place where Black culture is prioritized.
Considering the fact that most non-HBCUs don't tend to have many nonwhites in positions of power, Historically Black Colleges and Universities have the ability to create unique environments where the needs of Black students are brought to the forefront.
Plus, this connects back to the fact that HBCUs will actively teach Black history. Through an accurate teaching of Black history, African American students feel more empowered about their culture in this safe space. By doing so, HBCUs play an important role in preparing their student body for the outside world where Black Americans are a minority and often treated unequally. These students are given the knowledge and the power to take on the outside world and understand what it is they need to do to succeed.
Moving into some pure statistical facts - Black students at HBCUs outperform their peers at predominantly white institutions in nearly every way. They have a lower dropout rate, higher graduation rate, higher GPA, and better job opportunities later in life.
This is due in part to the fact that some HBCUs are globally recognized as some of the best universities in the world. Howard University and Morehouse College are huge names that share global prestige. So not only are they uniquely catering to the Black community, but they also have the academic prowess to stand up to any of the predominantly white institutions.
This also combines with the fact that most HBCUs tend to have relatively low Student-Faculty ratios and lower class sizes. Anyone in the education field will tell you that a lower class size almost consistently results in better academic attainment, as well as higher teacher satisfaction.
But almost certainly, the primary reason for improved academic success at HBCUs is because they provide a safe space for Black students to pursue scholarly excellence without feeling discriminated against.
This is one of the biggest reasons why many students choose to attend an HBCU. Especially those who are planning to study Business Management, Business Administration, Marketing, Leadership, or truly any field in the corporate world - HBCUs offer a unique networking opportunity that you simply won't find anywhere else.
This allows individuals who want to become an entrepreneur to have a huge network of like-minded community members to be able to support them. The network system available is enormous. Even if you don't want to work in the corporate world, but your activism leads to wanting to support Black-owned businesses as much as possible, it's very likely that someone in your network at an HBCU will be able to point you in the right direction.
And if you're looking to join a fraternity or sorority, the historical connections here also give birth to unique networking opportunities. Many HBCUs can cite a striking number of history-making alumni and teachers. You could study literature at the same school where Alice Walker did or study Law in the same seat as Thurgood Marshall.
And finally, most alumni from HBCUs tend to keep a closer connection to their colleagues throughout life when compared to predominantly white universities, so you can be sure that your time spent socializing here will be put to good use later on.
Despite the fact that they are called Historically Black Colleges and Universities, most of them have a surprisingly diverse student body. This is partially because many HBCUs are now so globally recognized for their educational success, but also because many other minority groups prefer to go to a university environment that is more culturally inclusive.
This means that students are going to be coming from all over the world to attend these universities, so you'll be meeting an interesting, international group of like-minded individuals. For example, Benjamin Azikiwe, the former president of Nigeria attended Pennsylvania's Lincoln University as well as Howard. People from around the world come to HBCUs to get an excellent educational experience.
All of this diversity, in the end, means a richer experience for you. You'll open your eyes to new cultures while also being embraced on your own. In fact, there are some HBCUs that don't even have a majority Black student population, but rather also have a large percentage of Hispanic, Asian, and White students attending as well. This means that no matter which HBCU you attend, you're sure to be learning in an inclusive, diverse environment that understands these concepts' relevance when it comes to an educational experience.
Naturally, the campus staff is usually made up of incredibly supportive individuals that are determined to empower the student population to achieve academic greatness. HBCUs are well known for having supportive communities that help students' transition into their new college life and, afterwards, move into having a successful career.
The alumni associations at HBCUs are also considerably more active and supportive when compared to non-HBCUs as well. There are tons of associations that have enormous networks that help current students excel in their students and help them land their dream job when they graduate.
Again, this is completely understandable since HBCUs were born from the need to support Black Americans in their fight for access to education. Today, these colleges continue to work towards helping Black students reach academic, social, professional, and financial success.
A huge plus for many people, HBCUs tend to be much more affordable compared to other higher-education institutions. Besides the fact that most of the universities have lower fees to begin with, many of them will offer a lot of financial support and grant programs that you're unlikely to find at other institutions.
Many institutions that have online programs, like the University of the Virgin Islands, only charge according to the credit hour and don't charge any additional institution fees, meaning that it's another way that HBCUs improve the accessibility of education to the Black community.
As mentioned before, 25% of all Black graduates in STEM Fields come from HBCUs. In general, these institutions are doing all they can do to help minorities succeed in fields where they are typically underrepresented.
Plus, the higher you go into the STEM field, the more likely Black students are to attend HBCUs. 8 out of 10 Black graduates in engineering doctoral programs come from a Historically Black College or University.
This means that if you are considering getting a degree in a STEM field, going to an HBCU will give you access to educational opportunities that you are unlikely to find anywhere else in the world.
Last but not least, HBCUs play an immense role in helping to narrow the racial wealth gap in the US. Considering the fact that a college degree is one of the biggest indicators of financial success (outside of factors assigned at birth), HBCUs have a huge responsibility in helping minority populations start to gain an equal footing.
Joining an HBCU allows you to participate in a university setting that is determined to give the Black community equal access to educational services and employment opportunities. These two factors, combined with the additional social activism, allow these institutions to leave an impact on the financial success of the community.
HBCUs don't help narrow the racial wealth gap simply by educating Black Americans, however, they also do so by having incredibly high academic standards, spaces for diversity and inclusion, generating an enormous networking system, and empowering every student that participates in the process.
Ultimately, HBCUs continue to help push the country towards a more equitable society by providing the tools and resources needed to create an empowered population.