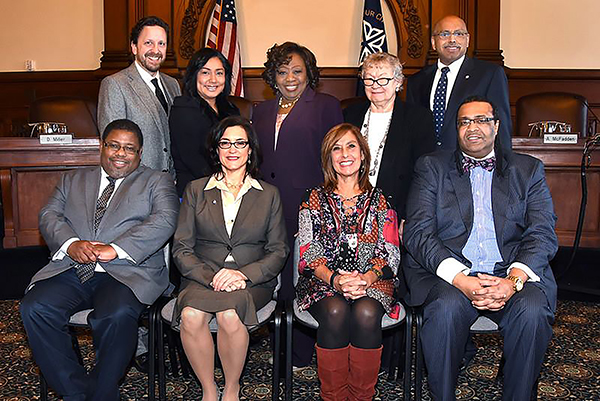 The City Council will hold its biennial Swearing-In Ceremony and Organizational Meeting on Tuesday, January 2, 2018 at 3:30pm in the City Council Chambers at City Hall (30 Church Street, Downtown Rochester).
The At-Large Council members elected this past November will each serve a four-year term and will formally take the oath of office at this meeting. Those being sworn-in as At-Large Members are as follows: Malik D. Evans, Mitchell D. Gruber, Willie J. Lightfoot, Jacklyn Ortiz and Loretta C. Scott.
Following the Swearing-In Ceremony, the Council's Organizational Meeting will include the election the Council President and the Vice President, the appointment of the City Clerk, as well as the adoption of the Rules of Council and designation of the Official Newspapers for the City.