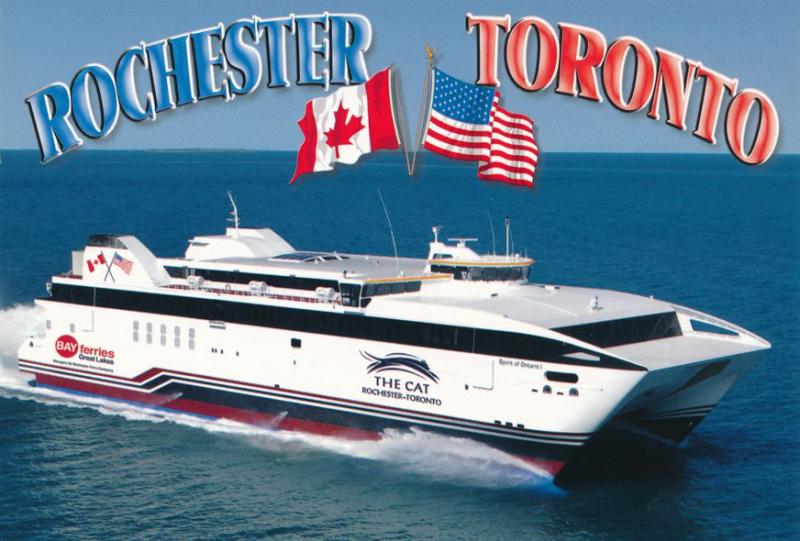 Mayor Warren's Rochester 2034, a 15-year comprehensive plan to guide the City's development and policy decisions is the first comprehensive plan to adopt a similar purpose since 1999, when the administration of Mayor William A. Johnson Jr., adopted Renaissance 2010.
During Johnson's administration, many signature milestones he accomplished like The Frederick Douglass-Susan B. Anthony Memorial Bridge and Frontier Field has been forgotten.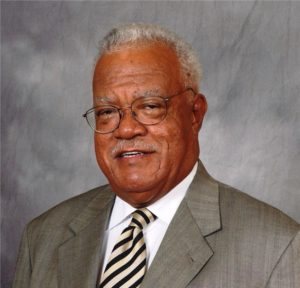 Contrary to the latter, he's most remembered for his decision to support the interest of a private entity to restore ferry service between Rochester, NY and Toronto, Canada. And 'not' remembered for infusing more than $150 million dollars in grant money and external investments to improve the Rochester community and revitalize the Charlotte area.
The ferry service was abruptly shut down by its private financiers only 3-months after its launch in 2004, and the reasons for its failure was quickly contributed solely to Johnson, despite the project incurred none or very little of local taxpayer's funds.
However, the accommodations produce by the venture are still being enjoyed by Rochester residents today. And these improvements can be directly tied to the ferry project.
"Despite all of his success as mayor," Johnson recalls. "When I left office, my efforts was marred and discredited using misleading and false narratives manufactured by the media and incoming local leaders, condemning the ferry project and arousing a mirror-like hysteria among a growing number of residents." "Among the clouds of misinformation," Johnson continues. "The guys who were 'financially' spearheading the project were allowed to disappear and no other public official from the state or federal government who loaned these people more than 50 million dollars were ever questioned. But they want to come up here and beat up on Bill Johnson cause I'm not in office anymore. I was a handy scapegoat for them," he recalls.
"We begin to look at all given and all that had been invested in it to improve the shoreline, build a terminal and to dredge the harbor so a boat the size of the ferry could come in. So, when I left office in 2005, I did not shut the ferry down. Robert Duffy, the incoming mayor shut the ferry down. My last year in office, I brought together successful ferry operatives and tourism experts to develop a three-year plan. Duffy came in a year after the plan's implementation and decided to forgo with what we had devised and to shut down the entire project. If I was still there, we would've successfully kept the service going," he notes.
The record wasn't set straight until October 19, 2018, when Mayor Warren renamed the current Port of Rochester Terminal Building as the William A. Johnson Terminal Building at the Port of Rochester.
"When the Mayor initially approach me with the idea that she wanted to put my name on something," Johnson says. "She believed there should be some permanent acknowledgement of my service as Mayor."
She said, you might not want your name on this terminal. It will bring back bad memories.
"I said No. I look at it in another way. This maybe an opportunity to put tablets inside of the building to explain the history of it," he acknowledges. "I feel good about that because that mean in future years, people who weren't born when there was a Fast Ferry, they would understand at least what was behind this venture. That it wasn't some piped-dream or wild off the wall scheme. It was one that took time to develop and it came where most of the ideas of commercial ventures should come from, the private sector. It was their money."
Throughout the 'points' in her speech during that memorial ceremony, Mayor Warren stated,
• "Today is a very special day because we are talking about the Legacy of Mayor William A. Johnson Jr."
• "Today is about building a legacy upon a solid rock so that no one can tear it down."
• "I knew that when it was suggested that we name this Port Terminal Building after Mayor Johnson, short-sighted people would automatically turn to the negative. They would automatically point to the one controversial portion of Mayor Johnson's tenure, and go to great lengths to point out what's wrong with this instead of what's right."
• "You see…throughout my tenure…anytime you mention the name "Mayor Johnson"…many talks about the Fast Ferry and it not being here any longer. But today, we're making sure that everyone understands that this is about what was right about the vision for the Ferry, and why having a vision to do and accomplish the hard things in life is what's important to every Mayor."
• "Today, WE CHOOSE THIS SPOT to be the place where we reclaim Mayor Johnson's heritage and rebuild his legacy."
• "WHY here? Because this is the place where 20 years from now, his great grandchildren can stand and say, "Were it not for my great-grandfather, there would not be this beautiful port marina and all this other development in this area."
• "This is a place where his grandchildren can stand and say, "Had it not been for the work of my grandfather, this building that bears his name would be dilapidated and run down. It was because my grandfather had vision, that we have a building that is almost at capacity… a building that houses weddings, restaurants, retirement parties and events for seniors."
• "This is a place where his children can say today, "Because my father had the foresight, we have a marina with a waiting list…cruise ships that dock here…and a waterfront revitalization plan that the City is building its Roc the Riverway plan around."
• "Today, I am choosing to reclaim his name, his honor and his legacy, because it is, he who deserves the credit…because without him, the City, at this moment in time, would most likely not be looking to develop in this area."
• "Today, I am choosing to reclaim his name, his honor and his legacy, because it is, he who deserves the credit…because without him, the City, at this moment in time, would most likely not be looking to develop in this area."
• "The plans for the Marina and the Port sat on a shelf for over 30 years. But you see, he had the vision and the foresight to take those plans down, dust them off and build anew."
• "This man has helped children and families from all over the community. It was his vision that rebuilt the Southwedge area…his vision that built new housing including Carlson Commons, Douglass Square and Senior Housing in Cornhill…his vision that said, "let's have Charlotte become the Coney Island of Northwest New York once again."
• "It will be because of his vision that we will continue to invest in this part of Northwest Rochester, with the support of the community."
• "So Mayor Johnson, I want you, your family and your friends to know, that 20 years from now, when your great-great grandchildren come to this place, the plaques and the building that bear your name will hang with pride, and none of them will ever think about the fast ferry, because today, we reclaimed this place as the William A. Johnson Jr. Terminal Building at the Port of Rochester for all your great works as a citizen, as a man, but most of all, as Mayor of the City of Rochester."
• "I am proud to stand upon your shoulders. I am proud to call you an advisor. But most of all, I am proud to call you a visionary leader who made the hard decisions that ultimately brought us a beautiful marina, a dynamic port and a better Charlotte."
• "So as my daughter says to her little cousins, "RUN TELL DAT." I leave you with this thought …"
• President John F. Kennedy once said, "The problems of the world cannot possibly be solved by skeptics or cynics whose horizons are limited by the obvious realities. We need men who can dream of things that never were and ask, "why not?"
• "Mayor Johnson, you were that leader that DREAMED and asked the question "WHY NOT?" and because of your courage, vision and leadership, the City ventured to the North to re-develop historic Charlotte at the Port of Rochester."
In the announcement regarding her comprehensive plan for the city, Mayor Warren pointed out that Rochester 2034 "covers a wide swath of City services, investment and land-use priorities, including public safety, housing, transportation, job creation, parks and the arts. Overall it presents a blueprint for growth. Among its broadest goals, the plan creates place-making strategies for each of Rochester's neighborhoods and commercial districts; ensures initiatives and developments benefit all segments of the population to achieve social and economic equality; and guides infrastructure investments in a manner that leverages the full potential of the city's natural resources, especially the Genesee River and Lake Ontario."
"Warren is doing an excellent job as mayor of Rochester," Johnson says. "It has taken almost 20 years to adopt a comprehensive plan that deploys the mayor to consult with the community and experts in order to develop and implement a strategy that's geared to revitalize our city, neighborhoods and communities. I ask residents to not falsely demonized and nitpick Warren's efforts, when one thing out of many doesn't go as totally expected, only to have history revisit her body of work to confirm her outstanding merit of visionary leadership. Let's join her in present time in this remarkable journey to make Rochester a model city!"