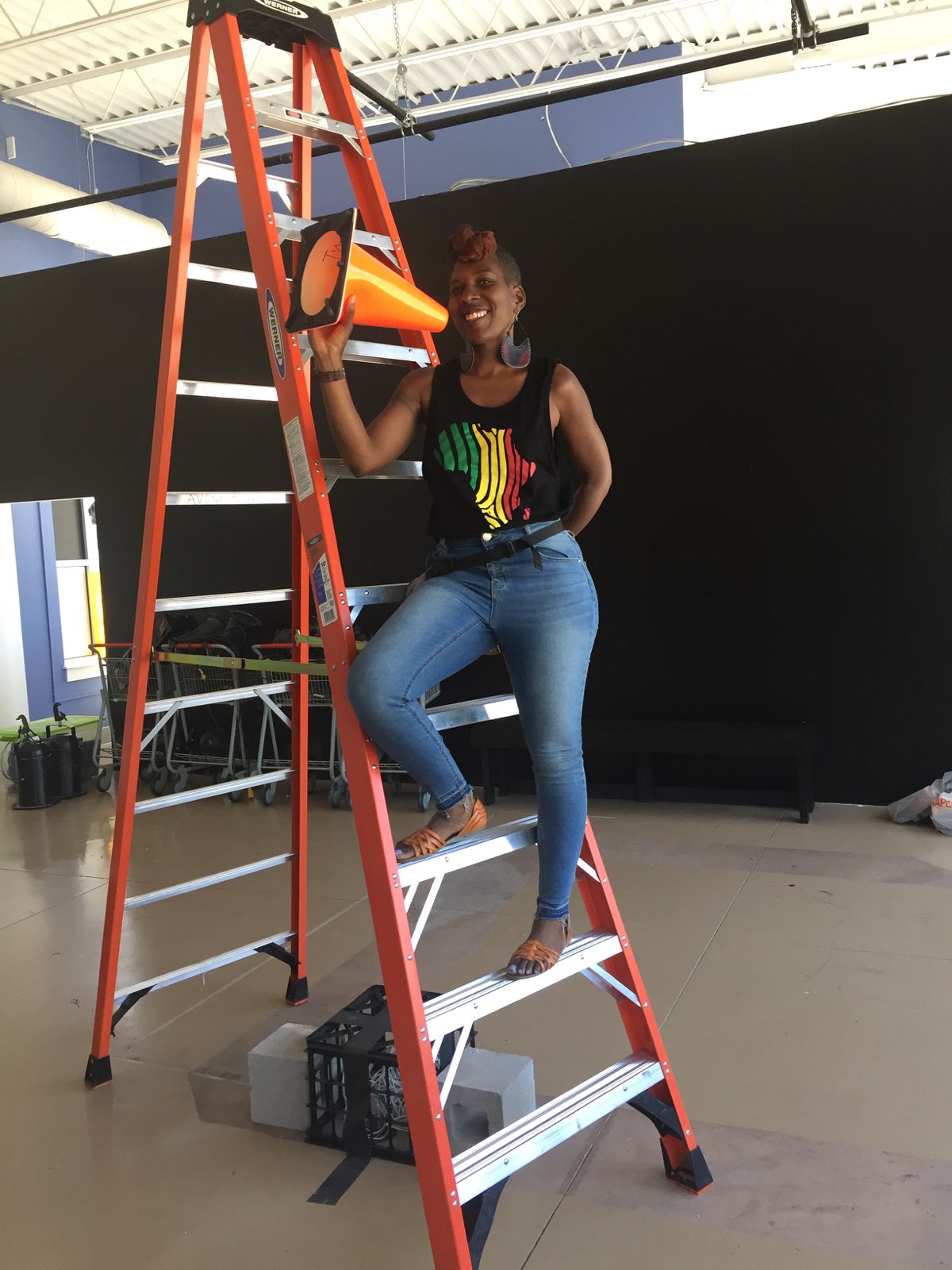 Cover Photo: Reenah Golden
SOUTHWEST TRIBUNE
Reenah Golden, founder and artistic director of the 'new' Avenue Black Box Theatre at 780 Joseph Avenue is on a mission to ensure everything is in place for its Ribbon Cutting Ceremony on Thursday June 7 at 2pm, followed with a weekend of events.
To finish, the second leg of her financial campaign, Golden has created a GO Fund Me page at www.gofundme.com/theavenueblackbox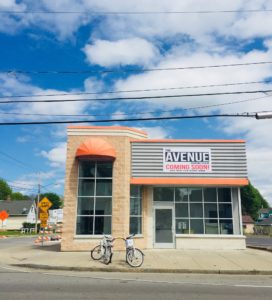 Friends, Family, associates and anonymous donors didn't waste any time reaching into their pockets to support. In 9 days, she have raised more than half of the $15,000 goal.
Anyone could still lend their support!
Golden grew up in the Northeast side of the city and believes, the quadrant is culture-rich but art-starved, where families struggling below or at the poverty-line don't bother to even dream of a subscription to an arts institution out of their budget range. And, it's unimaginable these invisible lines separating people from art and creativity in their lives could even exist; especially seeing that they have two important resources in common; people and the culture they bring with them.
"I knew I would come back to this neighborhood someday and the timing couldn't be better," Golden said. "I'm so ready to provide the artistic direction, blood and sweat needed to make this happen that I can taste it!"
Our Conversation
Southwest Tribune: The support?
Golden:
So many friends, associates, family members and anonymous donors have supported this project financially and many other ways that are just as important.
There was a building falling next door that needed demolished and the city of Rochester made it happen. The City has been so supportive. Mayor Lovely Warren and Neighborhood and Business Development Commissioner Baye Muhammad have been amazing. If you run into them, please thank them again for me.
We have a parking lot, due to the bank that was sold to a business owner that had no use for it, because they got approved to keep the drive thru. The bank that was sold Marine Midland Bank, is where my dad worked as its branch manager when I was a kid. So, I always known this area. Everything have been so serendipitous. It's a dream in action.
Southwest Tribune: Background?
Golden:
I was born and raised in Rochester. I left for the U.S. Army during Desert Storm. I did 6 years, before returning to attend Rochester Institute of Technology (R.I.T) and earned a bachelors in communication.
I made my own degree program by fusing communication, marketing and African American Literature. I was able to pull African American Literature and Creative Writing as a joint minor.
Southwest Tribune: Your artistic genre?
Golden:
I'm a poet, my first weapon of choice. Because, I like to read my poetry out loud, I'm categorized as a spoken word artist.
My dad is a musician, he plays the saxophone. My mom's a singer and her brothers play both the piano and organ. I grew-up singing in the choir watching them perform. I come from a performing family. Gospel for me, also was about self-expression.
A lot of things I was writing, I wanted to put it on stage. I also found, I'm a strong educator. So, I began to create opportunities for youth to develop themselves as writers and performers. And, my passion remains in this realm.
Southwest Tribune: The road to The Avenue Black Box Theatre?
Golden:
This is not the first time, I did this. I was working with a charter school, here in the Northeast Quadrant as well. The principal Arkee Allen at that time, knew what the school was missing from that space. He wanted performing arts to be a strong part of the student's educational development. And, he wanted me there to lead the drive and to create a curriculum and programming.
So, I suggested we create a Black Box Theatre in that space, where it could be a classroom and a theatre. Where, we could train kids in theatre technology and a curriculum that uses the art as a driving force for literacy and comprehension. And, how they will apply this later in life.
The hard skills of theatre are about communication and being able to position yourself that allows you to be heard and command people's attention with your body and your voice. These are vital skills to transfer over to college or assert themselves during a job interview or in an employment setting.
Reading comprehension is one area we don't do a good job at in the urban education system, right now. Somehow kids are missing what we read for. We read to understand things and to develop our minds more. And, that's something that comes innately, when your studying a script or character to bring the best out of that story.
We built a beautiful space there. The seed was planted at the charter school of having a community facing theatre that works in tandem with education and the neighborhood.
Southwest Tribune: The transition?
Golden:
After leaving the charter school, I still had the idea that this could be something amazing for this neighborhood. It could be so important for the Crescent.
I was working with some partners at Joseph Avenue Arts and Culture Alliance and I mentioned my idea about a Black Box Theatre. Following my nod of interest, I was introduced to this building.
Furthermore, where a theatre is position is important to the theatre's identity and the neighborhood's identity. It's a feeling of pride that comes with it. Anyone, who has grown up in neighborhood with any kind of performing arts space or arts institution knows that feeling of pride. It's an important marker. And, we don't have a space like that in the Northeast Quadrant.
Southwest Tribune: The flavor?
Golden:
Thematically, create a space for socially responsible theatre. I like art with a message. And, we're going to have a big push to invite people who live in the neighborhood (14621), not because they have disposable income and can afford to purchase a subscription. But, because their address says, they belong here at this theatre.
So, we're putting in place a subscription base by utilizing a sliding scale or sponsorship or underwritten by others, so that 60 percent of the membership will be residents of the neighborhood.
And, I want to create, out of the box programming and productions that honor the culture. The culture that exist and live with the people.
Also, I will incorporate multi-disciplinary works that includes dance, music, and multimedia visual art that happens simultaneously during productions. We will also venture into live music and disc jockeys (DJ's).
Hip-Hop Theatre is a growing form and it's super-innovative. It exposes all the levels of Hip-Hop. And, we're a theatre that incorporates a strong focus on youth. However, we will also do adult programming.
Furthermore, our primary focus of this space is for those who has been marginalized in the arts, even here in Rochester. So, we want to create some art equity around here. An amazing facility like this will have a strong focus on artists of color and artists who traditionally are not given opportunities at other spaces in town.
I want this to be a collaborative space. However, this 'will not' be a rental space. Things that fit the vision and mission as well as the interest and needs of the community, we want to talk to those artists about collaborating and bringing something into the space.
Reminder: Ribbon Cutting Ceremony on Thursday June 7 at 2pm, followed with a weekend of events.
To help reach funding goal: www.gofundme.com/theavenueblackbox